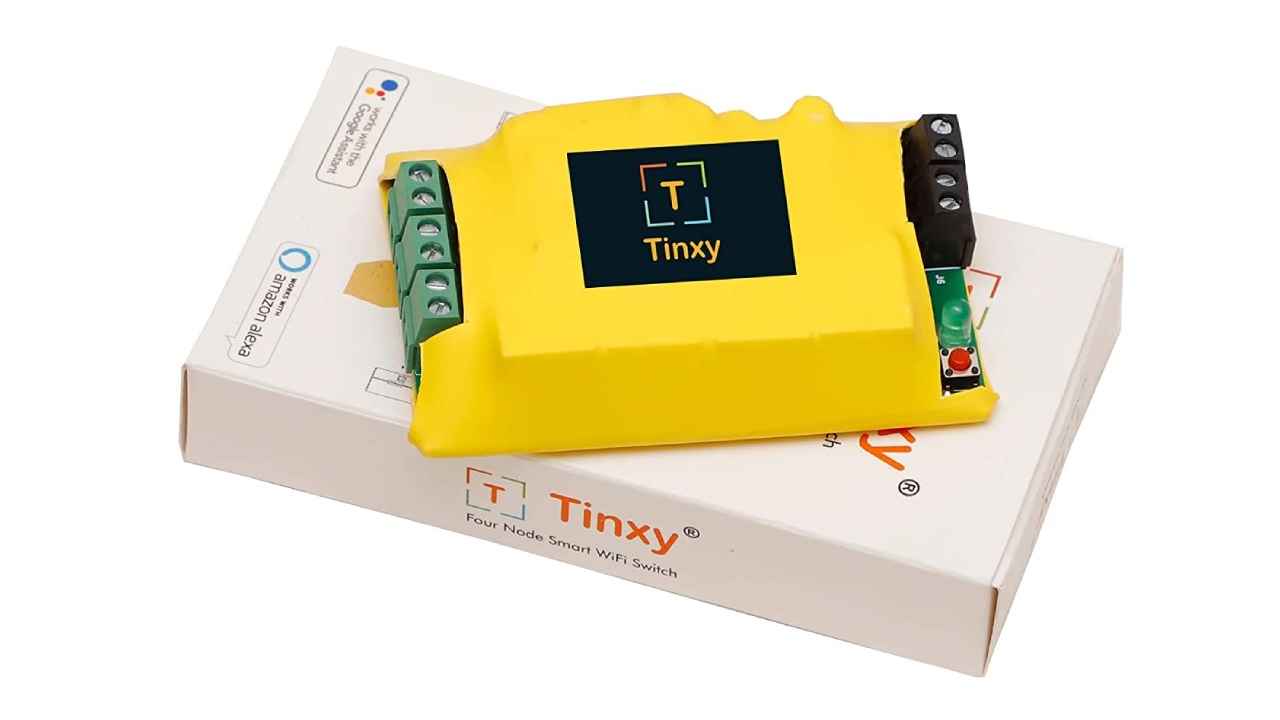 The age of smart homes is here. Many leading appliance manufacturers have launched multiple models that come with some smart features, like app-control, voice-command support, scheduling, self-diagnosis and more. Today, if you want, you can upgrade nearly all the appliances in your home with their smarter alternatives. However, if you want to experience smart living without having to replace everything, smart switches are just the right thing for you. Offering more than simple on-off functionality remotely, modern smart switches are an easy way to upgrade your living space into a connected, app-controlled home. Here are some great options available on Amazon that you can try out. Do note that these products are selected based on the specifications and features they offer.
Protium 16A Smart Wireless WiFi Switch
To make installation and use seamless, the Protium Smart Switch does not require any hub for its functionality. As long as you have WiFi and a smartphone you can use this smart switch. The device allows for multiple time based automations such as a scheduled on/off or even a countdown timer. This helps you enable your devices, such as a fan or a geyser, at just the right time every day. The switch can be grouped with other Protium devices for collective automation through Scenes and Group Control. The 16A rating lets you use it for appliances that require more power.
Sonoff Basic WiFi Smart Switch
The compatibility with Alexa and Google Home makes the Sonoff Basic easy to control with your voice. It also supports IFTTT-based automation, which helps you take your smart home controls to the next level. The switch aims to be easy for DIY installation for anyone with basic electrical knowhow. The timer functionality is helpful in scenarios where you need a certain appliance to switch on for a certain duration. Controls for the Sonoff Basic smart switch can be shared with other members of your family easily using the eWeLink app. This keeps it easy to use for the entire family at any time.
T Tinxy Device 4 Node Smart Switch
At just 2.5-inches x 3.5-inches, the T Tinxy 4 Node smart switch is very compact and can fit into any switchboard. The device adds a layer of safety to your existing switches by keeping them at lower voltage and preventing electric shock. Even when your house doesn't have an internet connection, you can still operate these switches as long as you're on the same WiFi network. Phone number based access sharing keeps everyone connected to the same connected home with equal efficiency. The included scheduler makes delayed operations possible for your appliances and devices.
smarteefi Polycarbonate 16A Wifi Smart Switch
Packing quite a lot of impressive features, the smarteefi Smart switch can be used to retrofit up to two existing switches with smart features. With Alexa compatibility as well as scheduling features, you've got the basic set of smart features taken care of. Additionally, the smarteefi Smart Switch is also good for areas with power issues, as it can resume any schedules it has missed due to a power cut once the power is back. The manual override feature also allows you to take away control from the physical switch, restricting the usage of a particular switch to whoever has access to the app.
Sonoff ABS WiFi DUAL Smart Switch
The Dual WiFi smart switch from Sonoff allows you to control two devices with the same switch. You can also choose to operate them separately. If you're looking for a switch that is compatible with Amazon Alexa and Google Assistant, you can go with the Sonoff Dual smart switch. The ABS material keeps it durable and corrosion free for longer. Easy scheduling helps you enable or disable up to two devices at predefined times. The status of the switches is also displayed on the app, letting you keep track of your appliances at all times and avoid unnecessary power use.
Smarteefi 4 Port WiFi Smart Switch
The Smarteefi range of switches come with a modular design that enables you to use any combination in a standard switchboard. The 4 Port smart switch from the brand follows the same design style. The device can control up to four points which saves you space so that you can optimise the rest of the board. The LED indicator at the centre communicates the status of the switch at all times. There is a manual override functionality on the switch, allowing you to operate the connected appliances directly. The notification feature keeps you informed of the switch being used even if you're not at home.