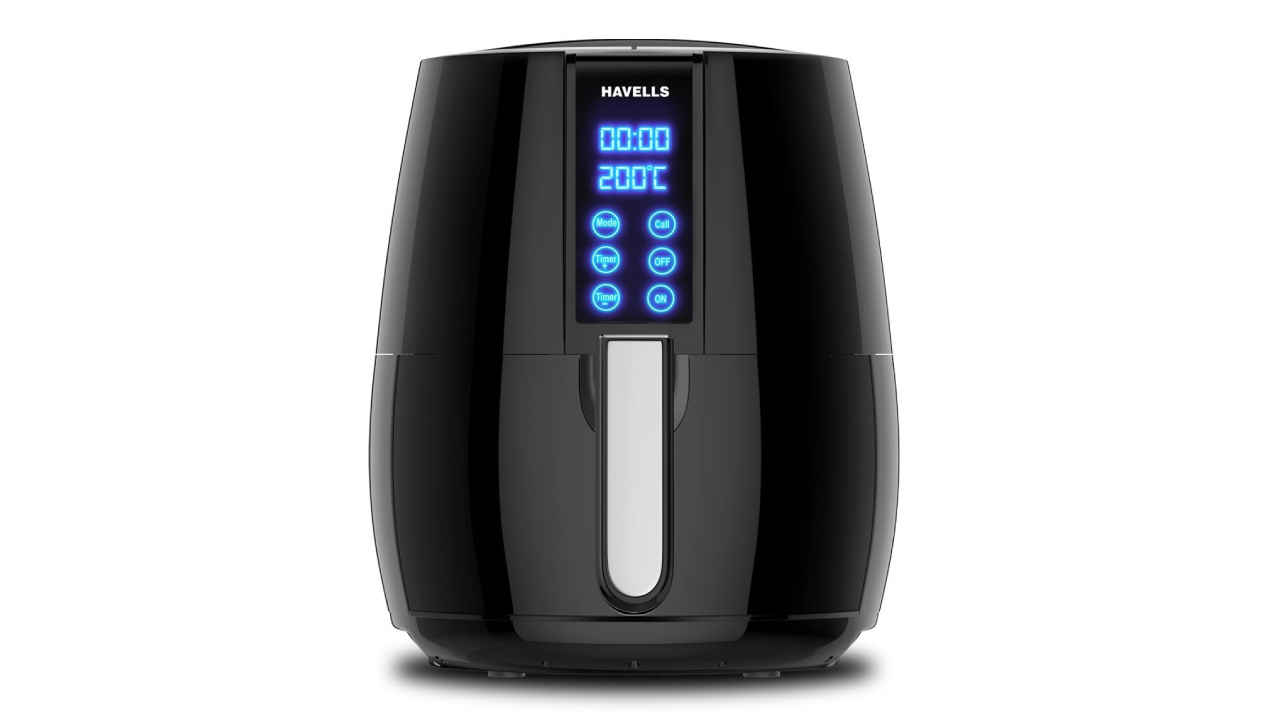 Deep-fried foods are popular globally, but the dangers associated with their consumption outweigh the taste. As a result, many people giving up their favourite food, but what if there's a way to enjoy fried food without consuming that much oil. The answer to this problem is a good quality air fryer, but finding a decent one for your kitchen won't be easy. So to help you out, here's a list of some of the best air fryers suitable for small families and couples.
Philips Daily Collection HD9218 Air Fryer
Philips HD9218 is a compact air fryer with 0.8-litre capacity, which makes it an ideal choice for couples and small families. It uses Rapid Air technology to help you bake, grill, fry and even roast your favourite dishes. Its maximum power consumption is 1425 watts, and its voltage requirement is 220 to 240 volts for optimal working. It has a 1.8-metre long retractable cable which makes it easy to manoeuvre, while the compact size makes it easy to store. The air fryer comes with time (up to 30 minutes) and temperate (up to 200°C) control, which you can use to cook your food without supervision. Its removable nonstick coated drawer and the food basket are dishwasher safe resulting in a hassle-free cleaning experience.
Havells Prolife Digi Air Fryer
If you are looking for a good air fryer with a large food basket perfect for 1 to 5 people, then Havells ProLife Digi is the one for you. The air fryer has a peak power consumption of 1230 watts and requires 220 to 240 volts at 50 to 60Hz frequency for best results. You can fry, bake, toast, roast, grill, and reheat your food with hot air and decrease your oil consumption by up to 85%. Its basket is made from Aluminium and has a non-stick coating for easy and quick cleaning. Havells has even equipped it with a large LED display with touch-sensitive control to make cooking food inside this air fryer even easier. Its smart air filtration system gets rid of bad odours from the air fryer after use. Its sleek design and long cord help in easy placement and storage.
Inalsa Air Fryer 2.3 L Crispy Fry
Inalsa is a brand known for designing and manufacturing quality home and kitchen appliances. This air fryer proves its reputation. The Inalsa Crisp Fry is a small and light air fryer with a total capacity of 2.3 litres (food basket capacity 1.8 litres). It requires 220 to 240 volts to deliver 1200 watts of peak power for oil-free cooking. It uses Rapid Air technology to cook healthy low-fat versions of your favourite food and decrease your oil consumption by 85%. You can use it for baking, frying, grilling and roasting your food to absolute perfection thanks to its adjustable temperature and timer. It is equipped with a nonstick detachable basket which makes this air fryer pretty easy to clean.
SToK 2.6 Liters 1350W Air Fryer
If you are looking for an air fryer for a small family or a couple, check this one out. This air fryer from SToK has a capacity of 2.6 litres and requires 220 to 240 volts to deliver 1350 watts of power. The air fryer comes with adjustable temperature control (80°C to 200°C) as well as an adjustable timer (up to 30 minutes) to help you fry food to an absolute crisp. The air fryer circulates hot air throughout the food basket for oil-free and quick cooking. This multipurpose air fryer can be used to fry, grill, roast, bake and reheat your food while decreasing your oil consumption by 85%. Its food basket has a non-stick coating and can be detached from the pan resulting in easy cleaning and serving.