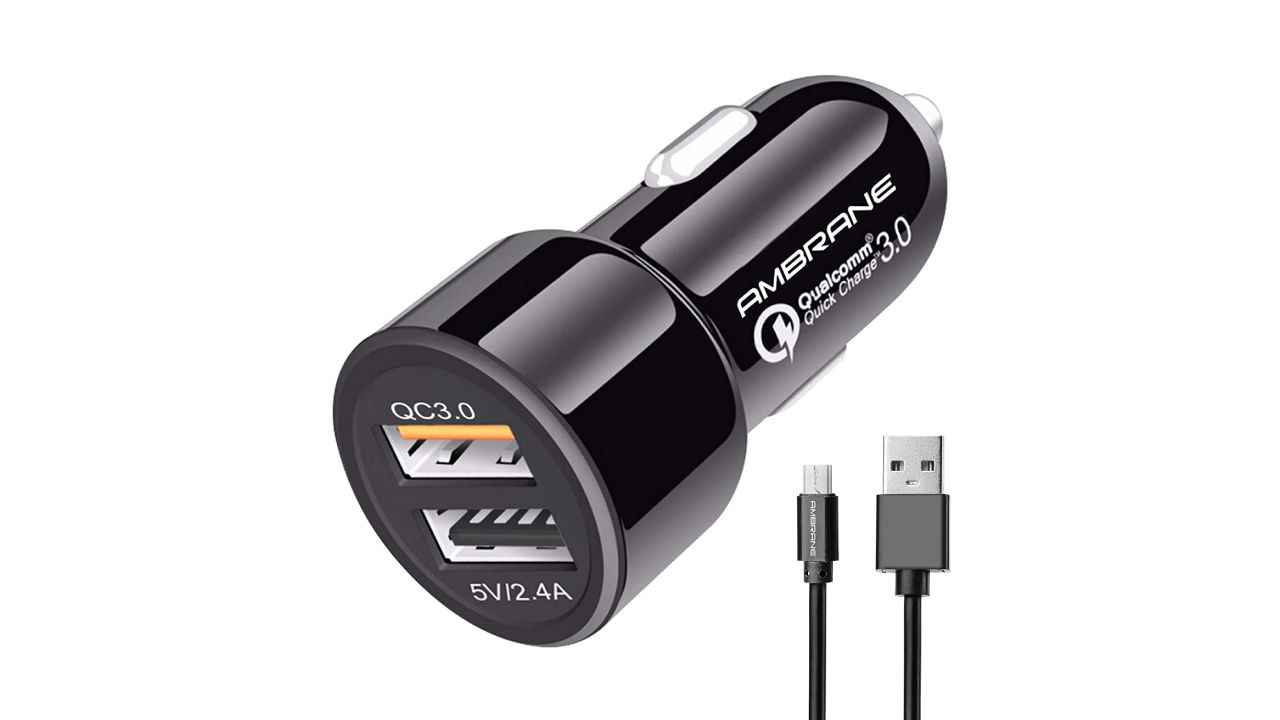 As our devices are becoming more and more advanced with time, we need to look for upgraded technologies to care for them. Fast charging is an upcoming technology that can be very productive. Car chargers must be designed with the safety and efficiency of the car and the user in mind. Quick Charge has become a popular charging option for many of us. Qualcomm certified chargers use a unique technology to upgrade speed and device care. It is the best option for those looking for great charging in less time.
boAt Dual Port Rapid Car Charger
This Qualcomm certified charger works efficiently to charge your device fast with its smart technology. It has dual ports, charging two devices at once. It boasts of charging the compatible devices four times faster than other chargers. It also comes with protective safeguards against overheating or overcharging. There is also an exclusive Smart IC, optimum smart charge technology for Apple devices.
AGARO 5.4 Amp Dual Port Quick Car Charger
This efficient car charger comes with Qualcomm Quick Charge 3.0 technology offering up to four times faster technology. It has two ports giving a combined output of 5.4 amp. The charger offers extreme care for devices against short circuits, overheating, or extra voltage. The Smart IC technology automatically detects the connected device and works accordingly. Use it to charge your tablets, smartphones, power banks, and headphones on the go.
Dipinsure Force Car Charger
This stylish looking charger comes with Quick Charge 3.0 technology and offers up to 80% faster charging. There are two USB ports and nine protection measures for extra reliability with the assurance of smooth and efficient charging. It avoids overheating and any internal defects. The design comes in with built-in lights that illuminate while charging.
Ambrane ACC- 11QC-M Dual Port Car Charger
This dual-port charger by Ambrane comes with the fast Quick Charge 3.0 technology. It efficiently charges up your phone four times faster than to traditional chargers. With dual ports, the charger gives a combined output of 5.4 Amp. It uses the Intelligent Negotiation Algorithm for Optimum Voltage (INOV) to regulate the power level as per the device and the time. It offers universal compatibility, and you can use it to charge your Android and Apple smartphones and other USB powered devices.