Dell Vostro
Power New Possibilities | Dell PCs starting at Rs.35,990*
Click here to know more
Advertisements
Nokia has launched its mobile wallet service, Nokia Money, in India. The new service aims to provide a secure and convenient option for money transactions via mobile phones. The Nokia Money will help make payments without the necessity of having a bank account. Users can make various basic financial payments such as utility bills, mobile top-ups, insurance premiums and train tickets through SMS and without the need for an Internet connection.
To avail Nokia's mobile wallet services, customers need to visit the nearest local authorised Nokia retailer, who can set up the service on their phone. The customer then needs to pay cash to the agent and gets the cash transferred to their phone. "There is a need for alternate financial payment instruments in India and mobile offers the perfect mass platform to deliver these. Transaction costs through banking correspondents is almost a tenth cheaper and for customers using mobile for money transactions the cost are even lower," said Gary Singh, general manager, Nokia Mobile Payment Services.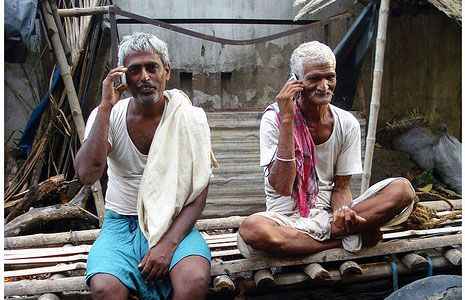 Nokia further clarifies its Nokia Money service is independent of network carriers and individual banking networks. The service is available for all handsets in India and works with almost all Nokia phones. For more details, read the official release from Nokia.

Vote and Win!

Digit Icons of Trust 2011 Survey

Visit http://thinkdigit.com/trust to vote for your favorite tech brands in India.
Survey participation gives you a chance to win exciting gifts like wireless input devices, earphones and special edition Digit branded T-shirts.
As an appreciation of your valuable time and input, every participant will receive an assured gift in the form of Digit discount vouchers.
We encourage you to participate in multiple surveys to increase your chances of winning more goodies.