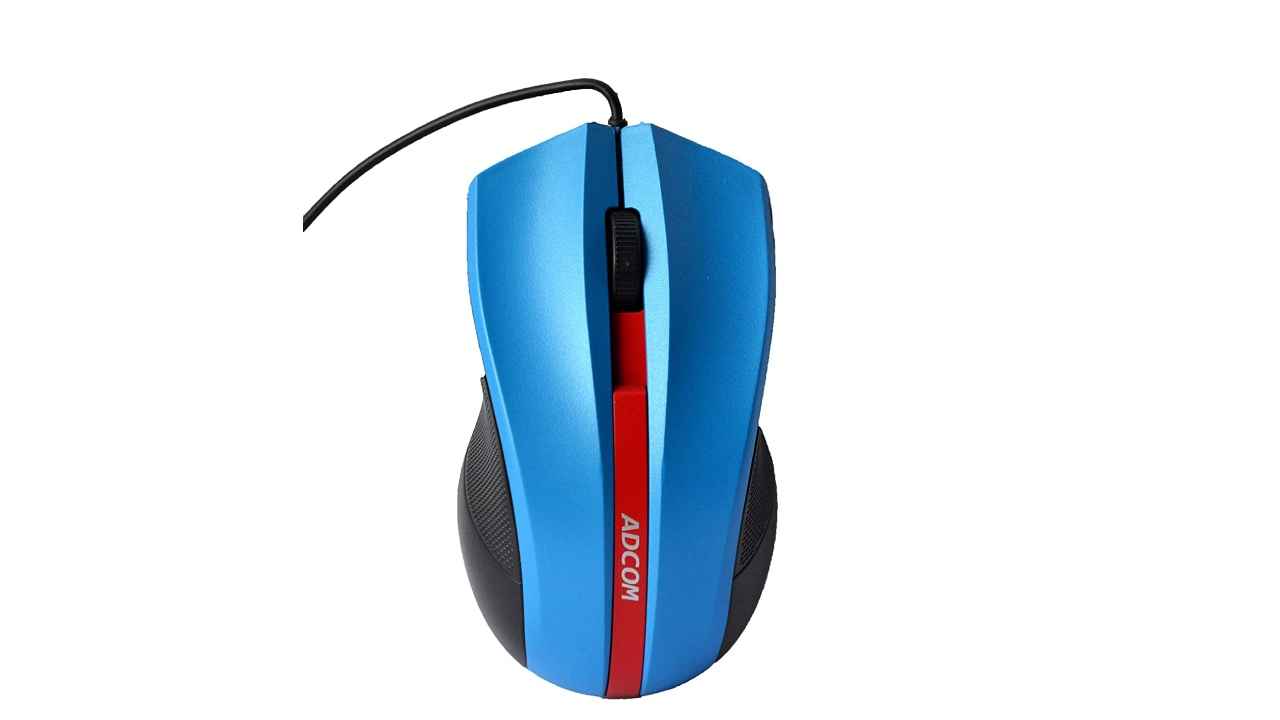 Progress is housed at the intersection of technology and humanity. Our connected world is undergoing a massive digital transformation which is creating a fundamental shift in the way we work and live. In order to not get left behind, we need to be equipped with the latest and the best technology that enables our work. One such piece of tech is a reliable mouse that lets you complete all your tasks (and even enjoy some light PC gaming). Here is a list of no-nonsense, budget ambidextrous wired mice for desktop PCs available on Amazon that will help you do just that!
Adcom Wired 3D
The Adcom Wired 3D is equipped with high-precision 1000dpi USB powered 3-button optical tracking and a tranquil-design clickable wheel for easy scrolling. Its four-point contact should ensure that there is smooth mobility. The cable length is 1.8m, which should ensure you have enough space to move. It works on the plug and play model and is claimed to be energy-efficient. It has an ergonomic design and comfortable controls. The Adcom Wired 3D is compatible with Windows & Mac OS.
Zebronics Zeb-Alex
The Zebronics Zeb-Alex comes with a compact and stylish design and a button life of 3 million cycles, according to the brand. It has an Advanced Optical Sensor Technology, which should offer high precision and speed. The mouse works on most surfaces and is easy to use by virtue of its plug and play model. It has a good quality USB connector that has a strong cable that's 1.1m long.
Dell MS116
The Dell MS116 has optical LED tracking and wired connectivity to the device. It should be quite accurate, thanks to the 1000 dpi optical tracking. It is a versatile device as it is compatible with any system that has a USB port. It has a contemporary design aesthetic and a system that offers reliability, comfort and convenience to the user. It should be easy to handle all your tasks with this ambidextrous mouse.
HP X1000 Wired Mouse
The HP X1000 Wired Mouse comes with three buttons and a handy scroll wheel. It works on USB Connectivity and has a resolution of 1000 dpi, which should ensure a fair bit of accuracy. It weighs merely 80g and its optical sensor functions on most surfaces. It is a sleek and modern mouse that comes with a metallic finish.
Lenovo 300
The Lenovo 300 comes with an ergonomic design so that you can use it for long hours without your hand tiring. It has a waterproof exoskeleton ideal for preventing damage caused by accidental spills. It features an easy plug-and-play connection with the USB cord. It has a high resolution of 1600dpi which should ensure that your work flows smoothly with minimal interruptions from the mouse. It weighs just 22.68 grams and is suited for small and medium-sized hands. The scroll wheel comes with a contrasting colour to aid navigation.
Logitech M90
The Logitech M90 is a product that is simple to set up and use. It has a high-definition optical tracking of 1000dpi for precise tracking and easy selection of text on the screen. It is responsive and has smooth cursor control. It comes with a comfort-based ambidextrous design and is therefore suitable for long hours of use. It is durable and can be easily cleaned. It offers a good grip and can withstand rough usage.