Vostro 3501
Popular tech to stay connected anywhere. Save more on exciting Dell PCs.
Click here to know more
Advertisements
LG has revealed its Smart LED Bulb that you can control from your smartphone or tablet using a Wi-Fi connection. LG claims that these low wattage bulbs are energy efficient and run for more than a decade with 5 hours of usage every day.
The LG Smart Bulbs comes with a security-oriented feature that turns the light on when you're not home. The smart bulbs will also flash when your phone rings. It also comes with a "party mode", which makes the bulb flash in different colours in correspondence with the music that's playing. This feature is enabled only for Android devices for now.
The LG Smart Bulb will cost you around 35,000 won or approx $32 (Rs. 1,950). The Smart Bulb will be launched in South Korea, but there has been no word whether it will make it to other countries.
LG have officially announced that it will be launching its Google's Android Wear based smartwatch in the second quarter of this year. The LG G Watch will comes with features like 'Ok Google' and will be compatible with a wide range of Android smartphones. The LG G Watch will have a fitness tracker and will alert users to follow their exercise goals.
Apart from that the G watch will let users call for a taxi, make restaurant reservations, send text messages, and much more. Apart from LG, Google has also partnered with Motorola, Asus, HTC, Samsung and Fossil Group for developing Android Wear-based smartwatches.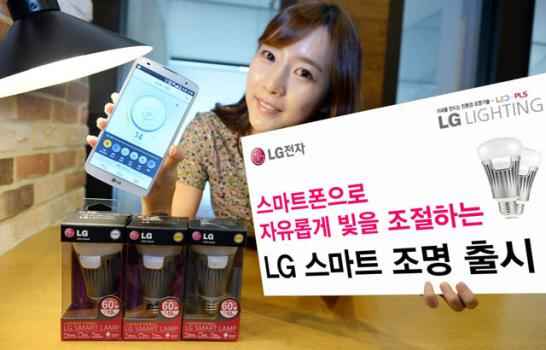 Source: Engadget