Want to modernise your banking loan application?
Build an application that analyses credit risk with #IBMCloud Pak for Data on #RedHat #OpenShift
Click here to know more
Advertisements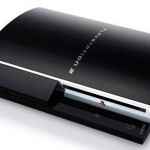 LG Electronics is seeking to block imports of the Sony PlayStation 3, according to a report.

Bloomberg reported Tuesday that LG has filed a complaint with the U.S. International Trade Commission to block imports of the PlayStation 3 as well as certain Sony Bravia televisions.

LG's suit can be seen as a response to one Sony filed in late December; in it, Sony claimed that several LG phones infringe Sony's patents. They the LG Quantum, the new Windows Phone 7 device available on AT&T, as well as the Cosmos, Accolade, Encore, enV Touch, Fathom, Glance, GU295, Lotus Elite, LX370, Neon, Remarq, Rumor Touch, VL600, Vu Plus, and Xenon.

Sony said it wants the ITC or the court to stop LG from importing, selling, marketing, advertising, or demonstrating the infringing devices in the U.S., the same request that LG made of the agency.

LG had not confirmed that it had filed a complaint at press time.

LG also filed civil suits against Sony in federal court in California, making similar claims, Bloomberg reported.

Geek.com suggested that the recently-hacked Playstation 3 could be pulled off store shelves while the dispute was hammered out, and then re-shipped with new hardware that eliminated the hack. Copyright © 2010 Ziff Davis Publishing Holdings Inc.