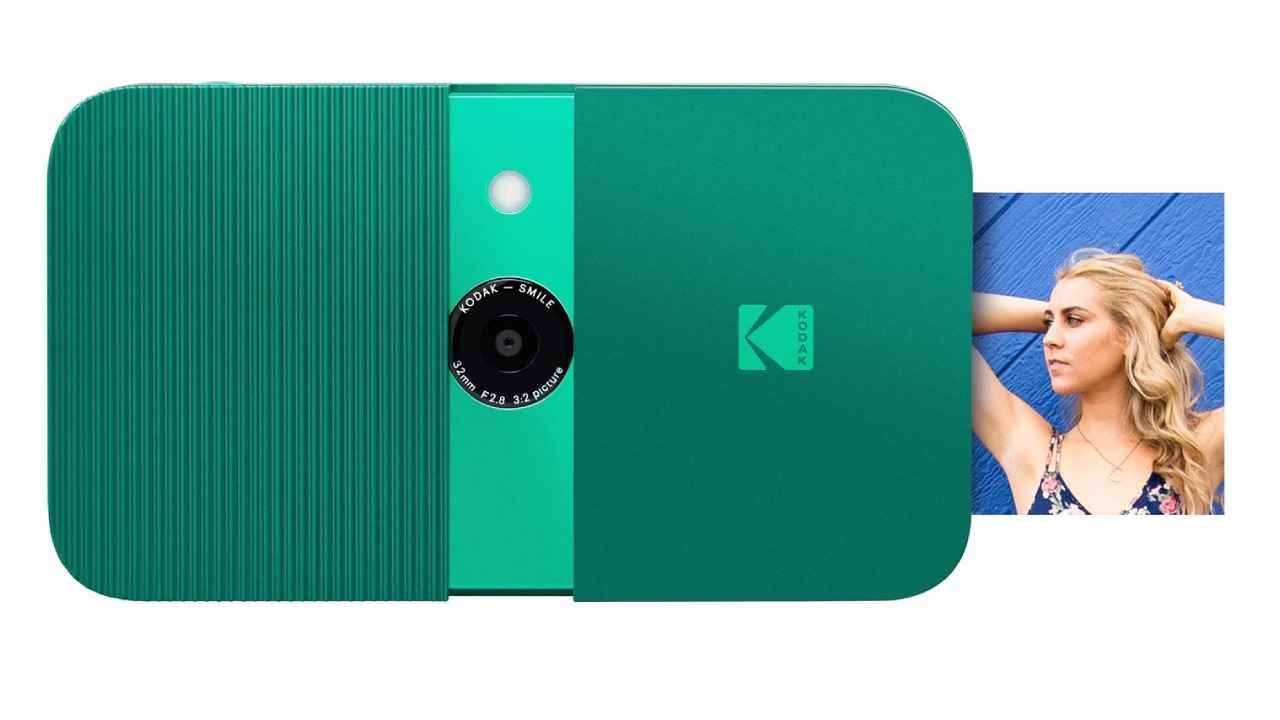 There's something unique about an instant camera that makes it more than just another form factor. When you click a picture with an instant camera, you experience a satisfying combination of the flair of film and speed of digital. Every picture taken with an instant camera becomes unique and personal. All of that is accessible without a steep learning curve since instant cameras are designed to be fun and easy to use, as well as highly portable. Most of all, there's the old school charm of having the picture you've taken slowly develop in front of you. If you want to experience all that, here are some instant cameras available on Amazon that you could choose from. They've been shortlisted on the basis of their specifications and features.
Fujifilm Instax Mini 9
Fujifilm has been at the forefront of the instant camera revolution, and the Instax Mini 9 is a fine example of its prowess. One of the first examples of its timelessness is the selfie mirror up front. It lets you frame a perfect selfie without feeling the need for a digital display. With the close-up lens attachment, you can also move up to your subjects – as much as 35 cm away – which ensures perfect close up shots. The high key mode on the camera aims for softer results that can give your pictures a unique aesthetic appeal.
Polaroid Snap
Combining the fun of instant printing with the convenience of digital storage, the Polaroid Snap instant camera aims to bring the best of both worlds to your photography. With a compact form factor, the Polaroid Snap also offers the flexibility of choosing between six different picture modes – borderless normal, black & white, polaroid border and more. There's also a ten-second timer in case you want to be in the shot yourself, assisted by the tripod mount at the bottom. The camera is rechargeable using a micro-USB cable. Thanks to the Zero-INK printing technology, there's no risk of smudging your prints.
KODAK Smile Instant Print Digital Camera
Your pictures can always be blur-free with the auto-focus function of the Kodak Smile instant camera. Combined with the 10MP resolution, this helps the camera deliver detailed shots. It comes with a rechargeable battery, saving you the hassle of running for batteries whenever you're out. The LCD viewfinder display keeps your photos perfectly framed. The Slide Open design makes it easy to take it out and start shooting. The photos from the camera are sticky-backed, perfect for usage on scrapbooks and other memorabilia. The inkless printing technology of the camera delivers waterproof photos without using any ink. The camera comes with a 10-second timer that allows you to frame your shots and be in them.
Fujifilm Instax Mini 11
To offer well-lit pictures even in low light situations, the Instax Mini 11 from Fujifilm comes with a high-performance flash. It automatically senses the brightness of the environment and adjusts the shutter speed for a perfectly balanced result – no manual intervention required. A simple pull of the extended lens reveals the 'Selfie On' indicator. In this mode, the camera ensures best results when capturing self-portraits which can be framed with the selfie mirror. It is also the best mode to capture close-ups of a subject 30 to 50cm away. You can make the camera truly yours by adding on some special aesthetic accessories, also available from Fujifilm.
Polaroid SNAP Touch 2.0
The large touchscreen display on the Polaroid Snap Touch makes it convenient to use. At its core, the Snap Touch is a digital camera with print functionality. Apart from clicking 13MP photos, the camera can also capture 1080p videos. With microSD support, your photos and videos will never run out of space either. The design also includes a tripod slot to make your shots extra steady. If you want your smartphone photos printed, you can do that on the Polaroid SNAP Touch 2.0 via Bluetooth. You can even add filters, borders and stickers to your prints to explore your creative potential.
Kodak Printomatic Instant Camera
The Kodak Printomatic Camera uses the Kodak Zink photo paper, avoiding the need for any separate ink cartridges, toners or film. The prints quite feature-rich themselves, as they are durable, water-resistant, tear-resistant, smudge-free and adhesive-backed. This makes them perfect for photo books and albums to be kept for years. With an included rechargeable battery that supports microUSB charging, you don't have to worry about running out of power as long as you can plug it in. The camera stops printing under 10% of the battery, giving you enough time to charge it back without running out of power entirely first.