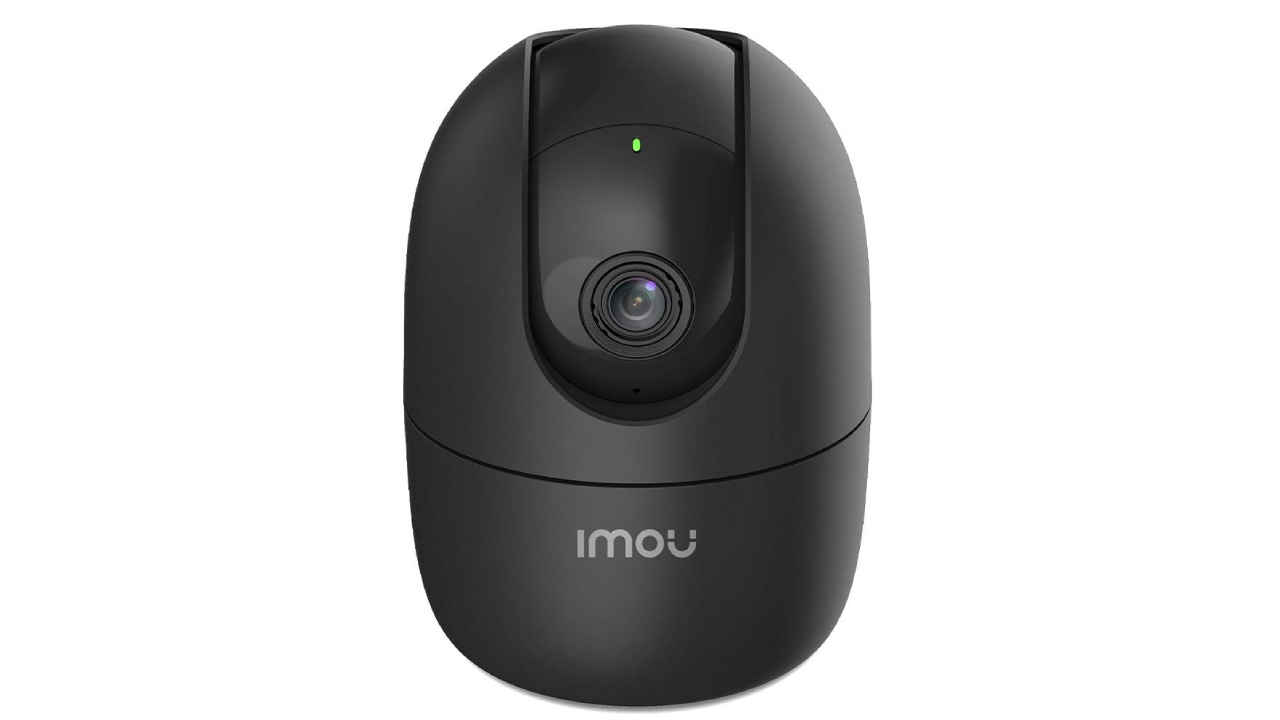 Even if you have not experienced any untoward security incident at home, it is always best to ensure maximum security. This goes beyond getting the best locks and checking all bolts at night. A modern house needs modern ways to upgrade its security by way of a connected Wi-Fi camera. Such cameras let you monitor your house from anywhere, regardless of where you are. A couple of options even come with additional features for a well-rounded package. If you're looking to get one, here are some great options available on Amazon from leading brands that come with great features and specifications.
realme 360 Deg 1080p Full HD WiFi Smart Security Camera
The realme Smart Security Camera comes with a 1080p video recording capability. The quality of the video is enhanced by features like Wide Dynamic Range, which ensures greater details in shadows. It uses 3D noise-reducing algorithms to remove disturbances in the video. The edge distortion correction algorithm helps make the image more natural. Its Full Colour In Low Light feature captures colour in the video even in poor lighting conditions. If the camera is enabled at night, it uses a 940mm infrared illuminator for clear visuals up to 10m without any light being emitted. The AI Motion Detector feature aims to detect voice, motion and the human body for timely alerts.
MI Wi-Fi 1080p Full HD 360° Viewing Area Smart Security Camera
With a dual motorhead, the Mi camera can rotate and capture a full 360 degree horizontal and 96-degree vertical view for complete coverage. To keep its movements silent, it uses a quiet motor and shockproof design. With advanced video encoding technology, the camera aims to reduce bandwidth usage by 50% and increase available storage space by 100%. The camera also comes with a two-way audio capability, which allows you to hear sounds as well as speak through the device. This lets you talk to your family and pets even when you're away. In addition to local microSD support of up to 64GB, the camera can connect to NAS devices for convenient storage as well.
Imou 360 Degree Security Camera
With support for both Wi-Fi and LAN connectivity, the Imou security camera promises an interruption-free security performance. The model works with Google Assistant and Amazon Alexa, so you can use voice commands to start or stop live streaming. To stay connected with your family, the model supports two-way talking powered by its inbuilt microphone and speaker. With pan and tilt functionality, the camera's expansive field of view ensures total coverage. The AI technology allows it to prevent false alerts and send alerts for genuine incidents only, such as glass breaking, human intrusion and more. The use of H.265 Codec facilitates optimised bandwidth and storage usage.
TP-LINK Tapo Wi-Fi Pan/Tilt Smart Security Camera
With easy social features, the Tapo Wi-Fi camera allows you to share your memorable moments directly on social media. With a 360 degree horizontal and 114 degrees vertical range, the Tapo camera delivers a wide field of view to ensure you don't miss out on anything. Its convenient privacy mode makes it easy to stop recording in a tap, giving you total control of its functionality. Additionally, the model supports microSD cards up to 128GB so that you can store recordings for a long period without running out of space. Its 30 feet night vision range gives you peace of mind even at night.