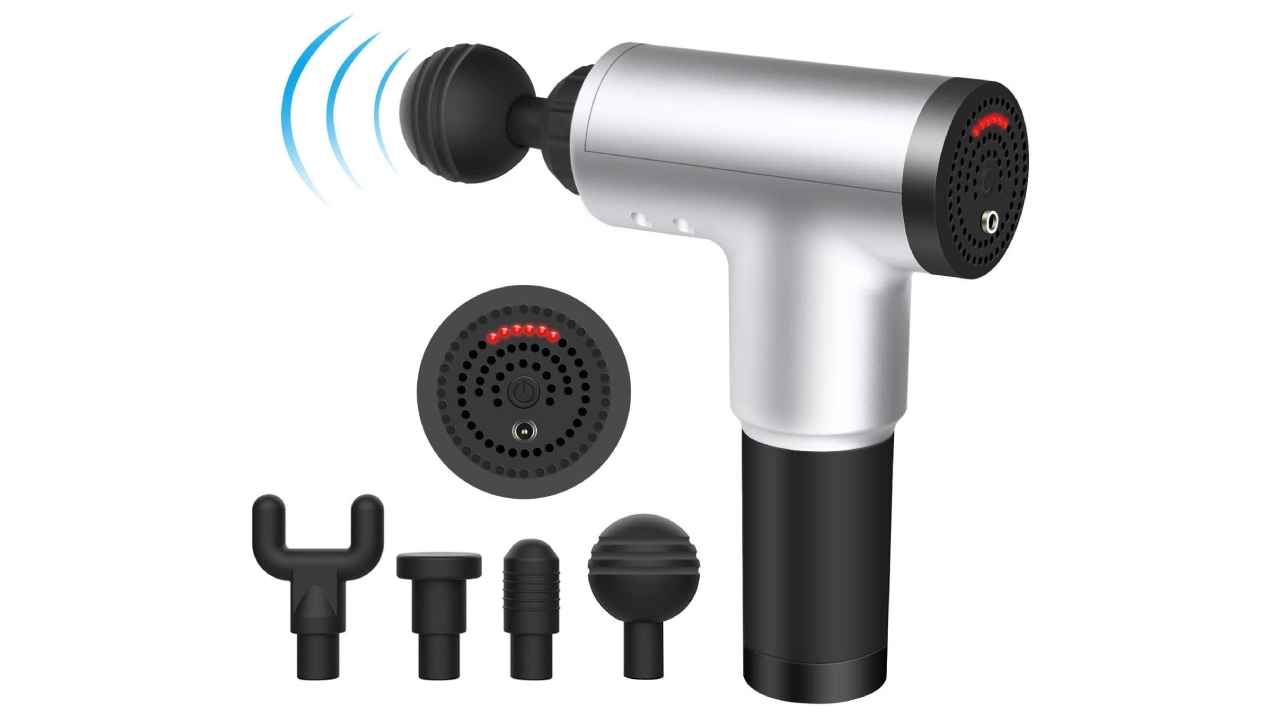 Taking care of our body requires the right combination of diet, exercise and lifestyle. However, even with the proper care, some strains and injuries are unavoidable. While a physiotherapist or masseuse can help you recover, not everyone can do that regularly. In such cases, it is always helpful to have your own massager handy. While choosing a massager for stress relief at home, going for a handheld cordless version ensures maximum portability and ease of use. The right massager should also offer a good combination of versatile features and powerful specifications. Here are some models available on Amazon that satisfy these requirements.
JSB HF159 Neo Body Massage Wand
The JSB HF159 Neo massager fulfils the dual roles of a body massager and a face massager. You can choose between a hot and a cold massage in the facial mode. While the former helps open up pores for better absorption of skin products, the latter helps relax the muscles and eyes. It uses an Ultrasonic massage technology that helps with skin repair and tightening over time. After a full charge of about four hours, the massager can be used for up to 25 sessions of 15 minutes each. The ergonomic curved handle design makes it easy to reach the exact spot where you want the massage.
Unicron Handheld Massager Gun
The ability to choose between six massaging levels on the Unicron massager allows you to fine-tune its intensity for various muscle groups. It can go up to 3,600 percussions per minute for maximum relief. Additionally, you get four interchangeable massage heads to further customise your physical therapy according to the target areas. It comes with a built-in 2000mAh battery that allows a usage time of 2-3 hours, making it capable of delivering multiple massage sessions on a single charge. With a powerful brushless motor and noise reduction technology, the Unicron massager can be used without disturbing people around you.
Lifelong LLM45 Rechargeable Tapping Body Massager
The Lifelong LLM45 features a long curved handle, facilitating its reach across all areas of your body. It is built with an optimised weight, aiming to strike a balance between ease of use and effectiveness. On a full charge, the model offers up to 80 minutes of usage. With six massage modes, six power levels and three adjustable heads, the Lifelong Body Massager also offers you a high degree of adjustability in your massaging sessions. A simple three-button interface allows you to get started with the device in no time. The vibration therapy technique used by the Lifelong massager improves blood flow and reduces stress, along with providing pain relief.
WAHL Deep Tissue Cordless Percussion Massager
After a full charge, the Wahl Deep Tissue massager aims for a massage time of 200 minutes. This makes it great for multiple longer massage sessions. Exerting up to 3000 pulses per minute, the model can provide complete relaxation for your knots and strains. When you require gentler care, you can adjust its Variable Power for just the right amount of pressure. Its long ergonomic handle makes it easier to use it all over your body without losing your grip. With the ability to pick between five attachments such as Deep Muscle, Four Finger Flex, Flex, Triad and Spine, you can target particular areas and issues for the best possible care.