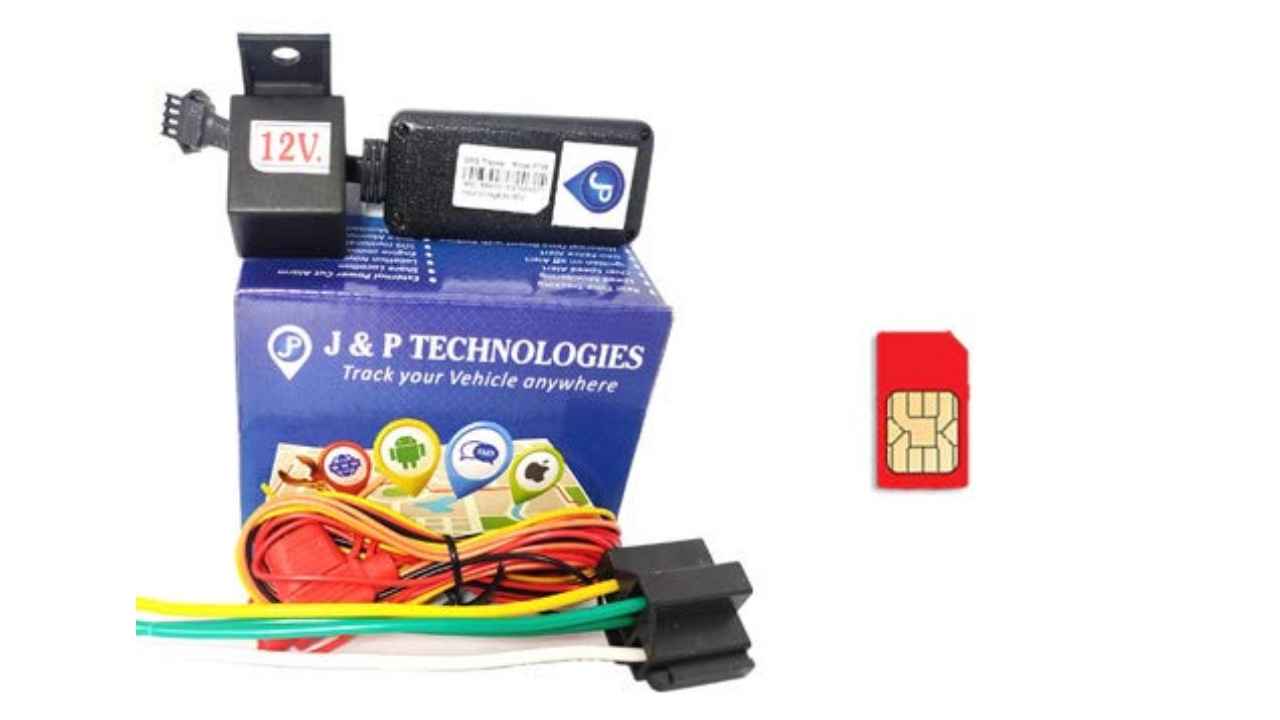 There are many benefits to using a GPS tracker for your car. Whether it is knowing its exact location at all times or getting help during emergencies, a GPS tracker can add a layer of safety and security to your car. However, if your goal is to analyse driving habits for yourself or your driver, you'll need to use a tracker with a storage capability of at least a month's worth of driving data. Such insights would help you plan your travel better as well as get better clarity on fuel expenses. To help you pick the right model, we've curated some options available on Amazon with the right mix of useful features and capable specifications.
J&P Technologies – Waterproof GPS Tracker
The J&P Technologies GPS Tracker has a refresh rate of 10 seconds which ensures a lag-free tracking experience for your car. The model also focuses on security with features like Power Disconnect Alert and Anti-theft vibration alert. Together these features secure your car against stealing. Another layer of security is added through the Remote Engine lock feature, which should be used sparingly. With the J&P Technologies GPS tracker, you get 180 days worth of past data to analyse. You can also highlight particular areas as safe zones. This enables alerts whenever the vehicle enters and exits the specific zone for detailed tracking.
Ajjas – GPS Tracker
The automatic Accident Detection feature of the Ajjas GPS tracker can sense accidents in real-time and alert three emergency contacts with live location tracking. To add to your safety, it also has a community alert feature where once you press the emergency button, nearby Ajjas users are notified that you need help. Its Fuel Tracking feature helps you keep track of fuel consumption and manage your fuel spends better. With this tracker installed, you will get a range of alerts such as Ignition On, Ignition Off, Vibration Sensed, Over-speed Alert and Motion Sensed Alert. This keeps you aware of any unwanted actions happening with your vehicle.
TrackX Waterproof GPS Tracker
With the TrackX GPS tracker, you have access to real-time location and speed tracking. It also sends you overspeeding alerts so that you can ensure your vehicle stays within speed limits. The easy three wire installation makes it convenient to add to your vehicle. With its Towing detection feature, you can track when your car or bike is towed away for timely intervention. It uses an accelerometer to detect crashes for emergency assistance. The IP54 rating ensures that the tracker is protected against adverse weather conditions. With support for GPS, GLONASS, GALILEO, and BEIDOU based tracking, you can count on TrackX for accurate location information at all times.
Onelap Micro – Hidden Waterproof GPS Tracker
The Onelap Micro provides you with detailed graphical reports, making it easy to compare your driving patterns over time. The ability to add safe areas through the Geofencing feature keeps you updated about deviations from expected routes. With three months of past data storage, you have complete visibility over the driving history of your vehicle. In the driving record, you can also check for stoppages by location and time. For theft protection, the Remote Engine Lock feature lets you switch off the ignition from your phone. This feature can affect your vehicle's health and is not advisable for regular use.