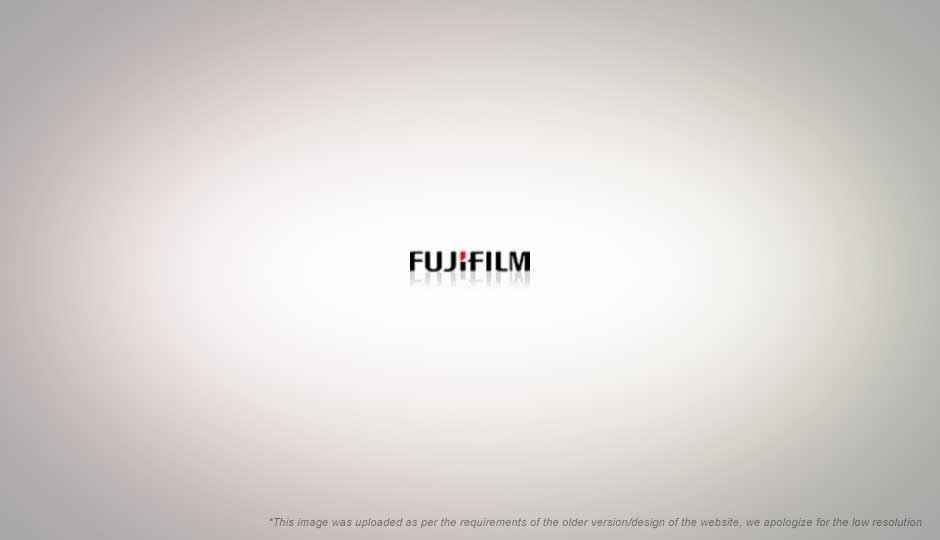 Fujifilm India has reportedly announced the introduction of high definition (HD) capability to its entire range of 14 digital camera models available in the Indian market. The company has thus set a new industry benchmark for its rivals which provide the advanced HD feature only in their high-end products.
High definition (HD) feature incorporates the ability of digital cameras to offer full high-definition compliance with high definition television (HDTV) systems for both snapshots and videos, as well as capturing true HD movies (at 1280 x 720 pixels) and wide screen snapshots (at 1920 x 1080 pixels). The HD output is meant to allow the Fujifilm digital cameras to portray ultra clear high definition photos and movies on HDTV. A majority of the exciting new HD compliant digital cameras from Fujifilm reportedly ship with remote control and HDMI (high definition multimedia interface) cable to enable the users take full advantage of the HD technology.
Speaking on this special occasion, Mr. Kenichi Tanaka, Managing Director, Fujifilm India, said, "It is owing to our global research and development facilities that we are always first with innovations as far as digital photography domain is concerned. We invented the first digital camera, brought about the EXR revolution when it comes to digital camera sensors, and launched amidst many world firsts to our credit, the first 3D digital camera as well. The addition of HD capability to our cameras is another feather in our cap."
Further adding his viewpoints on the introduction of HD capability into Fujifilm's digital cameras, Mr. A. Rajkumar, Country General Manager (DSC), FUJIFILM India, has reportedly said, "This is a definite competitive advantage as this feature of HD Photo and HD Video is available in all our entire range of digital cameras starting from price point of Rs. 4,999 to our esteemed customers. We firmly believe in offering the latest to our customers who have reposed immense faith in the brand and keeping ahead of the competition, always."
Meanwhile, Fujifilm has launched four new models of its 'A series' compact segment (AV100, AV150, AX200 & AX250) featuring high definition (HD) image & video capture for the first time on entry-level cameras. These are expected to be user friendly, produce great results, and ideally suit the entry level users or beginners who are investing in their first digital camera.
Fujifilm has also launched four sleek models of its 'J series' family cameras (JV100, JV150, JX200 & JX250) that apparently ship with sculpted and sophisticated design, and enable users to shoot images in HD. These cameras are reportedly loaded with rich assortment of advanced features like razor sharp Fujinon zoom lenses, Scene Recognition Auto, Panorama Shooting Mode, Movie Mode with Sound, Picture Search etc.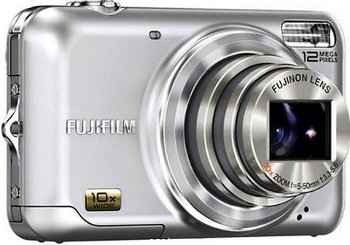 In addition, Fujifilm has announced a new long-zoom compact camera – the FinePix JZ300 that is said to encompass stylish looks, impressive design, features and affordability. Equipped with a 10x optical zoom, 28mm wide-angle lens, advanced CCD-shift image stabilization system, HD image and movie capture, 2.7" LCD screen and a 12 megapixel resolution, the JZ300 offers the 'best in class' feature configuration which promises to suit a wide range of consumers.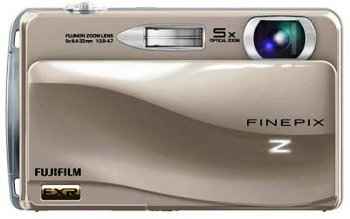 For those avid users who regularly upload images on Facebook or share videos on YouTube etc., Fujifilm offers a new delight in FinePix Z700 – a stylish social networking digital camera. Being a successor to the famed FinePix Z series of cameras, this entertaining and fashionable camera is said to incorporate impressive feature set: 12 megapixel resolution, a Fujinon 5x optical zoom, HD image recording and a new YouTube/Facebook easy web upload facility.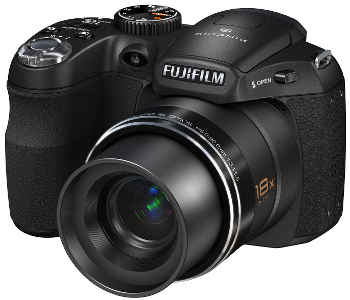 We are not to ignore the high performance 2010 digital camera line-up (Fujifilm FinePix S1800HD & S2500HD), with HD capability added. These 12 megapixel cameras built with new 15x & 18x zoom Fujinon lenses, coupled with Fujifilm's proprietary image processing are rated to deliver remarkably high quality image results all the way from wide angle through to telephoto.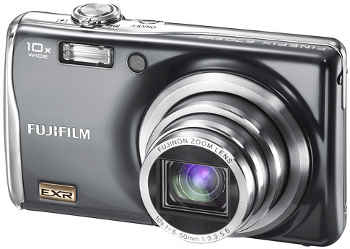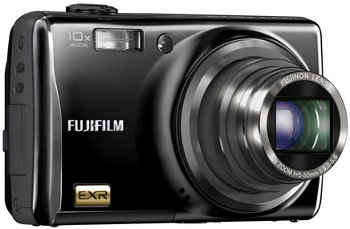 Built on the improvisation over the multiple-award winning Fujifilm FinePix F70EXR, comes the all new glittering F80EXR. It is reportedly equipped with a rich multitude of features including: a 10x compact zoom with a new high resolution 12 mega-pixel Super CCD EXR sensor, 3" big high contrast LCD screen (viewable at 160 degrees vertically as well as horizontally), Face Recognition Technology (a new feature wherein faces of up to 8 people with their names can be pre-programmed in the camera for auto-identification), HD video capture, Super Intelligent Flash, Film Modes, DSLR-like Effects with Pro-Focus Mode, Pro Low-light Mode (with Multi Frame Technology), Tracking AF, EXR Priority Modes and EXR Auto Modes, Dual Image Stabilization, and the world's first dog/cat detection capability. Last but not the least, one of the more advanced cameras launched by Fujifilm amidst its new releases, is the FinePix HS10 – an extreme long zoom camera with high speed capture and unique features. It aptly qualifies for the ultimate 'all in one' photographer's camera title. This FinePix model features world's first 30x optical zoom with manual zoom mechanism and advanced photographic features. Both the aforementioned new and revolutionary digital camera models, the FinePix F80 EXR and FinePix HS10, now ship with HD capability.