The Taiwanese iPhone maker Foxconn has joined hands with oil-to-metals group Vedanta to set up a semiconductor manufacturing unit in India. This new venture is worth $118.7 million and will leave Vedanta with a 60% share. It envisages "a significant boost to domestic manufacturing of electronics in India." A joint statement released stated, "This first-of-its-kind joint venture between the two companies will support Indian Prime Minister Narendra Modi's vision to create an ecosystem for semiconductor manufacturing in India,".
Foxconn Vedanta Semiconductor Manufacturing in India Deal Details
To reiterate, the new joint venture born out of this partnership between Taiwan's Foxconn (also called Hon Hai Precision Industry Co., Ltd.) and India's Vedanta Group aims to start manufacturing semiconductors in India. Although Foxconn is known primarily as a lead iPhone manufacturer, it has been lately venturing into semiconductors for EVs to other electronic goods. So, it's not exactly clear what would be these utilized for.
Be that as it may, this could be a one of a kind setup that propels domestic manufacturing in the country. The deal is said to be worth $118.7 million with Vedanta as the majority shareholder at 60-per cent. The indigenous group had said back in December 2021, that it will invest up to ₹60,000 crores in the establishment of a chip and glass manufacturing ecosystem in the country over the coming three years.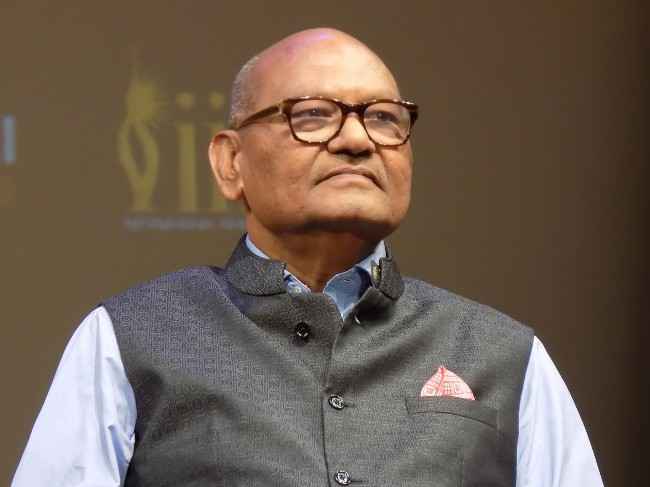 Vedanta Chairman Anil Agarwal's efforts in this direction have finally seen some development. He has also been chaired as the chief of this new venture.
Further, the companies are apparently in talks with various state governments to finalize a location for this unit.
And as you may know, the Union Government is also promising support for such endeavours under its Electronics Manufacturing & Production Linked Incentive scheme. This would come in the form of not just infrastructure support but also speedy bureaucratic approval and clearances. This Foxconn Vedanta deal will thus be the first in the Government's plan of building at least two semiconductor and two display fabricators in the country. Let's see how it all comes to fruition.
We will keep you posted on related updates. And for other similar news, buying guides, feature stories, reviews, and everything else tech-related, follow Digit.in.