It looks like Facebook has finally given users what they've been asking for. The social media giant has now rolled out Dark Mode for the desktop version of of the app. Over the years, Dark Mode has been a staple in most mobile apps including Reddit, Youtube and more. But it looks like companies are now rolling out Dark Mode for desktop apps as well. In a statement, Facebook said, "The new immersive layout along with Dark Mode makes viewing videos on Watch a great experience."
The feature has also been implemented on Facebook Messenger and WhatsApp as well. Dark Mode on the desktop app also changes the look of the app with more streamlined navigation. It features a thinner News Feed and clearer text that is much easier on the eyes. You can check out the image below for a preview of what Dark Mode will look like on your desktop. There is no update on the mobile version of the app yet.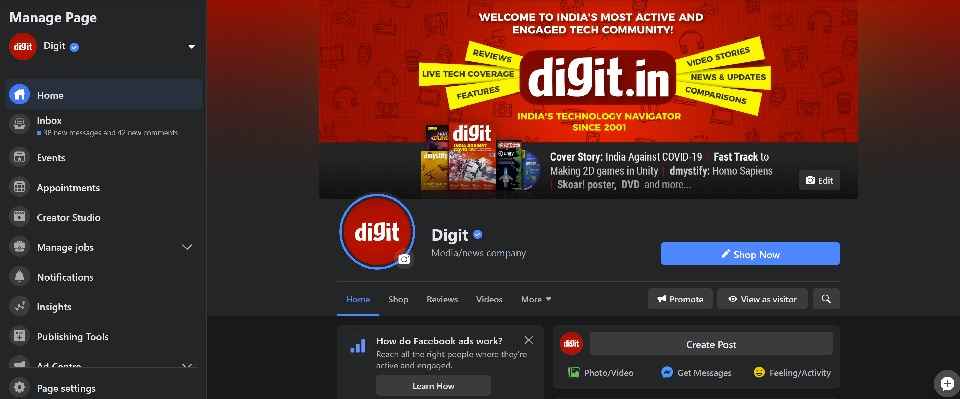 Here is how you can enable Dark Mode on your desktop app.
Sign in to Facebook normally
Click on the arrow on the end of the menu bar next to Help button
Click on the 'Switch to New Facebook' option
Select Dark Mode in the pop-up message
You can also switch back to normal mode by selecting 'Switch to Classic Facebook'
In other Facebook-related news, the company has recently invested $5.7 billion in Reliance Jio Platforms. You can read more about that story here. The company also just releases a new video calling app called Messenger Rooms. You can read more about that story, here. Facebook is also looking to take on apps like Twitch with the release of Facebook Gaming. You can read more about that here.