Dyson has launched a new cordless vacuum cleaner in India, the V12 Detect Slim. One of the cleaning heads includes an angled laser light to reveal hidden dust on the floor and another major highlight is an acoustic piezo sensor that converts vibrations into electrical signals, precisely displaying the size and the number of particles sucked in on an LCD screen at the back.
"As engineers, our job is to solve daily problems, and the past few months has created plenty of new ones with more time spent indoors" explains James Dyson, Chief Engineer and Founder. "We are all cleaning more frequently, trying to remove the additional house dust but desperate for peace of mind that our homes are truly clean."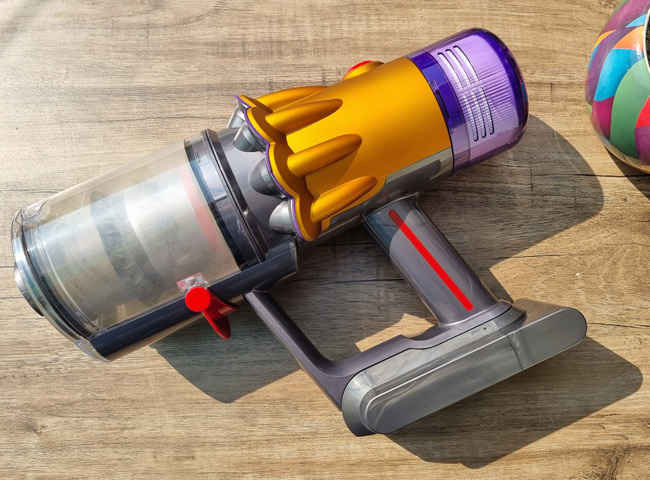 Price and availability
Dyson V12 Detect Slim Vacuum Cleaner has been priced at INR 58,900 in India and it will be available for purchase at Dyson.in and Dyson Demo stores across India starting from February 7.
Also Check: iPhone SE 3 5G, a new iPad Air, and Mac Mini expected at Apple event on March 8
Dyson V12 Detect Slim Features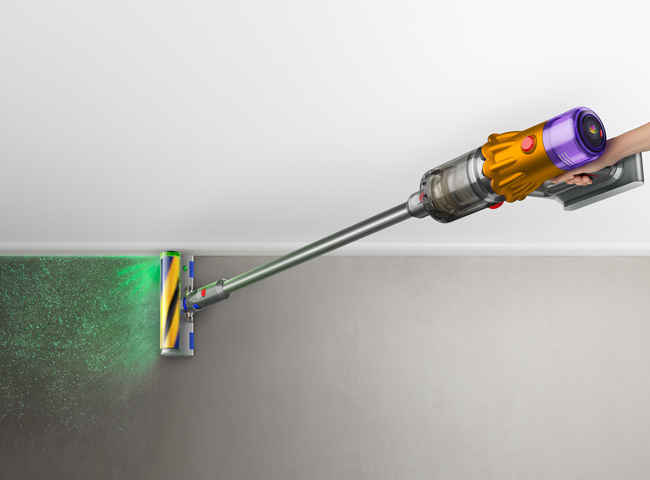 The V12 Detect Slim employs Dyson's Hyperdymium motor that generates up to 150 air watts of powerful suction a 5-stage filtration system and claims to capture 99.99% of particles as small as 0.3 microns before it expels the air.
The Slim Fluffy cleaner integrates a green laser diode positioned at a 1.5-degree angle, 7.3mm off the ground. Dyson says that this laser will help see and detect dust particles that may otherwise not be visible to naked eyes.
Carbon fibre filaments in the cleaner head pick up microscopic particles which are sized and counted up to 15,000 times a second. The dust enters the vacuum and hits the acoustic piezo sensor within the bin inlet with the tiny vibrations being converted to electrical signals. The dust size and quantity are shown on the in-built LCD screen, so the user gets a fair idea of how much dust the vacuum has removed.
The cleaner also includes a new anti-tangle Hair screw tool which has a conical shape and spirals hair off and into the bin. This prevents the wrapping of hair around the brush bar and should be a great asset for cleaning pet hair.