The three new devices by Dyson add to an existing portfolio of the company's air purifiers and vacuum cleaners. The Lightcycle is a new addition to Dyson's offerings in India.
Dyson has launched three new devices in India. The list of new products includes a new cordless vacuum cleaner, the Dyson V11 Absolute, a new personal air purifier called the Dyson Pure Cool Me and the smart light, Dyson Lightcycle task light. The Dyson V11 Absolute builds on the existing V11 cordless handheld vacuum cleaner and brings a slew of new features and functions to it.
Dyson already offers desk air purifiers, which, thanks to the company's smart implementation of the Air Multiplier technology, also work as a fan. However, the new Pure Cool Me employs the company's proprietary Core Flow technology that is said to focus air better on a user. Dyson is introducing a new smart light category in India with the Lightcycle task light. The IoT enabled smart lamp connects with the Dyson Link app and uses a microprocessor to sync and adjust its output depending on the time of the day.
Dyson V11 Absolute
Starting with the new Dyson V11 Absolute vacuum cleaner, the device offers cord-free functionality similar to its predecessor but introduces some new features. First off, it sports a new LED display on the back, which shows the current cleaning mode being used, remaining battery life and more. The screen is also used to remind users of when the vacuum cleaner's filter needs to be replaced or when it is not connected properly. It also notifies the user if something is blocking the intake vent and shows instructions on how to clear it.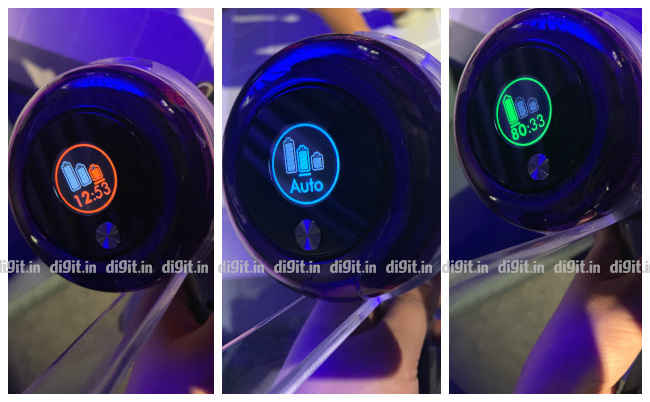 There's also a Dynamic Load Sensor or DLS system on the Dyson V11 Absolute that works with the High Torque cleaner head. It's apparently capable of intelligently picking up brush bar resistance (up to 360 times per second) and relay the information to the motor and battery's microprocessors to adjust suction power between carpets and hard floors. "This enables carpets to be deep cleaned and runtime to be extended on hard floors," says Dyson.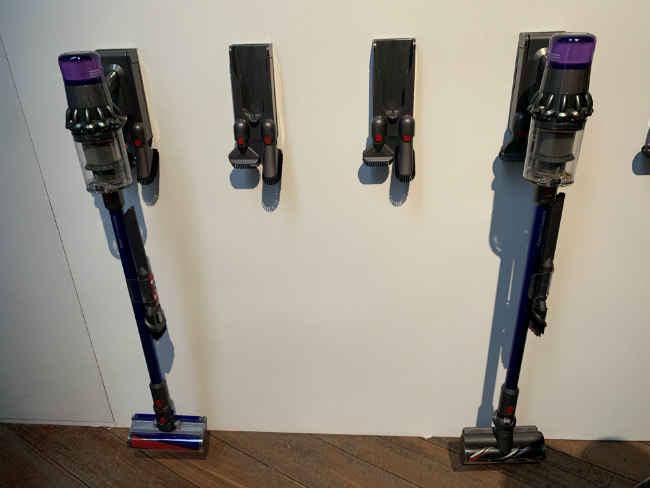 Dyson claims that the Dyson V11 Absolute is capable of delivering 40 percent more suction power over the Dyson Cyclone V10 to clean up dust, dirt and dust mites. This is thanks to the V11 motor by Dyson, which is touted to spin at 125,000 rpm. Additionally, the new cleaning device features an Auto mode that automatically senses what type of surface is being cleaned and adjusts the power and suction capabilities accordingly. There's also a Boost mode for souping up the purifier's suction power to the max and an Eco mode that is said to deliver up to one hour of cleaning.
Dyson Pure Cool Me air purifier
The Dyson Pure Cool Me air purifier adds to the company's existing lineup of air purifiers in India. However, it is said to be in a different sub-category all together. The new Pure Cool Me air purifier implements the company's proprietary Core Flow technology, which is an air flow control method that is said to direct air with greater accuracy. It comes equipped with an H-13 grade HEPA filter that can capture harmful air particulates like PM10, PM2.5 and below, down to 0.1 microns. The device filter also comes equipped with a VOC filter that is touted to remove harmful gases from the air.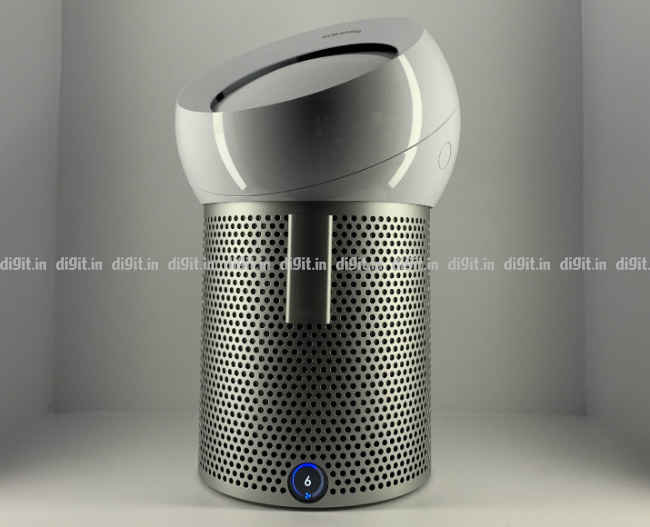 Since the new Pure Cool Me air purifier is designed for personal use, the company says it has engineered it to be "as quiet as possible." It also comes with multiple features that we have come to expect from a Dyson air purifier like oscillation, timer, sleep mode and more. It sports an LCD screen that shows what settings the air purifier is being operated on and when its filers need to be changed. The Dyson Pure Cool Me will be available in White/Silver and Black/Nickel colour models.
Dyson Lightcycle task light.
The new Dyson Lightcycle is a smart light by the company, which supports IoT connectivity and comes with a slew of features. With local daylight tracking, the Lightcycle receives data about the sun's current position to adjust its colour temperature and brightness accordingly. This is said to be possible with a 32-bit microprocessor on the device. The smart light features three cool and three warm LED lights that can deliver light temperature ranging between 2,700 and 6,500 kelvin and achieve over 1000 LUX brightness.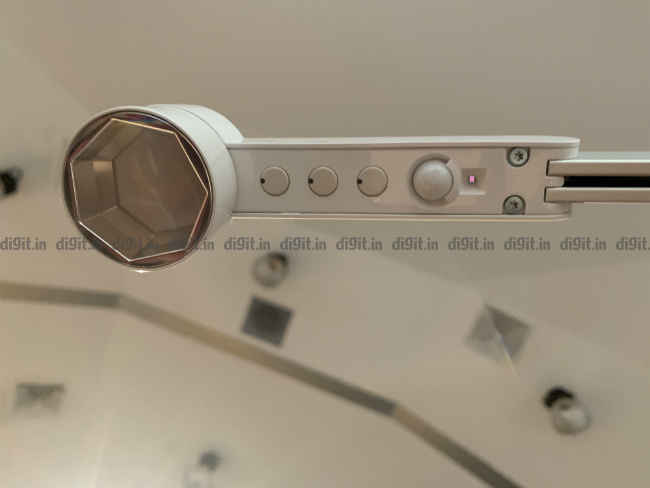 As mentioned, the Dyson Lightcycle task light can be connected with the Dyson Link app. This enables a user to manually control the brightness and colour temperature output via the app. The device also features preset modes: Study, Relax, Precision, Boost, Wake-up, Sleep and Away. One can also pre-program and save their lighting preferences with the brightness ranging between 100 and over 1,000 LUX and colour temperature from warm 2,700 kelvin to cool 6,500 kelvin. Additionally, the Lightcycle task light is said to not diminish in brightness and light quality for 60 years.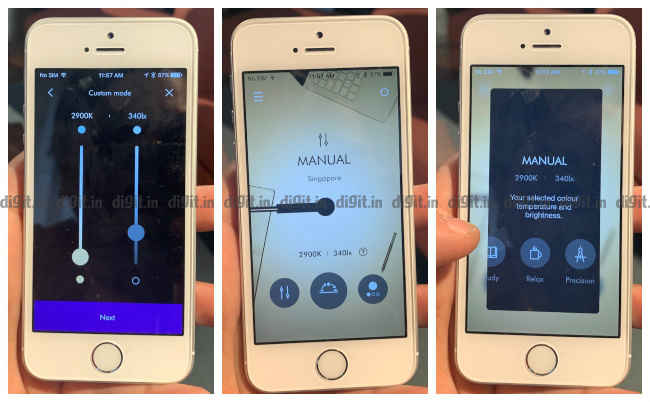 Price, launch date and availability
The new Dyson V11 Absolute vacuum will be available in two variants starting from Rs 52,900, while the Dyson Pure Cool me is priced at Rs 25,900. They will go on sale from May 8 and June 1 respectively. The Dyson Lightcycle task light is priced at Rs 39,900 and will be available from May 15.
The three devices will be available online via Dyson's website and Amazon. One can buy them offline from the company's demos stores in DLF Promenade, Select City Walk in New Delhi and VR Mall in Bengaluru. In-home Demo services will also be available in New Delhi, Mumbai, Bengaluru, Chennai and Hyderabad as well as at select Croma stores in Delhi NCR and Mumbai.