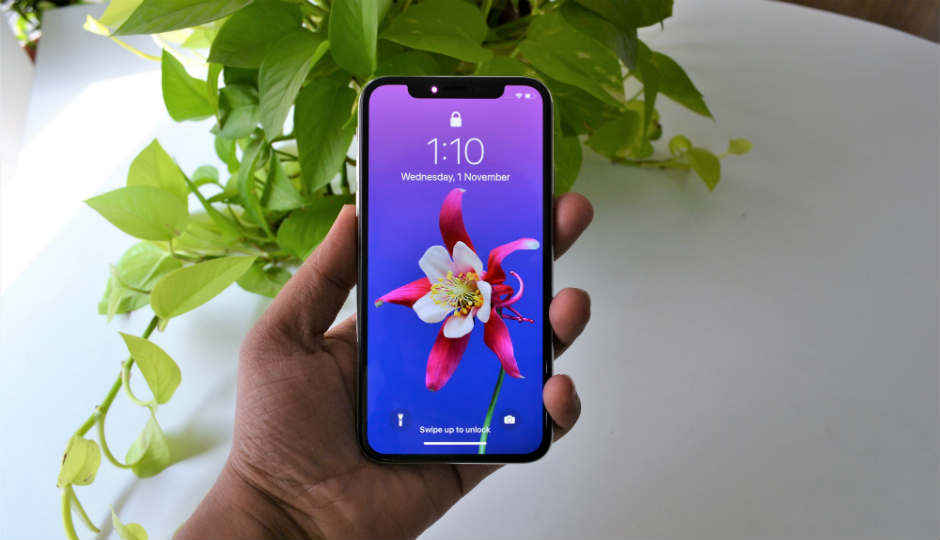 HIGHLIGHTS
Apple SVP Phil Schiller spills the beans on Apple's gamble with FaceID on the iPhone X, the delay in shipping the HomePod, the simplicity of the AirPods and more.
The iPhone X was the biggest gamble Apple has made, according to Phil Schiller, Senior Vice President of global marketing. In an interview to British gadget magazine T3, Schiller opened up about giving the home button on the iPhone X the boot, "the simplicity" of AirPods and the Apple Pencil, Apple's foray into AR, the upcoming iMac Pro and more.
The iPhone X shook things up when it came with an all-glass front with no home button and no TouchID. People thought using the new iPhone will be a hassle and muscle memory will prevent users from embracing the new gesture-based interface. But Schiller downplayed it saying "the learning curve for the iPhone X gestures was unexpectedly short."
"Most people are comfortable with it within minutes – 30 minutes, whatever. It's not the kind of thing you have to live with for a week or two to get used to. It doesn't mean… you know, we've still got muscle memory sometimes and we might try to do something and we remember, 'Oh no, that's not how you do it' – you want to swipe up on an iPhone 8 or 7, or on an iPad, and no, it doesn't work that way. That, to me, is always the sign of some or our most advanced, best thought-out technology: they become intuitive incredibly quickly and change how you think about everything else you use," he said.
Ditching the home button wasn't easy for Apple. Schiller acknowledged Apple knew what it had with TouchID and the home button and it was no small thing to replace it. Additionally, the home button had time to evolve into what it became eventually before getting the axe. FaceID does not have that breathing space. It had to work from the get go.
"At the time, at the beginning, it seemed almost impossible. Not just almost. It seemed impossible. And to pull off what feels impossible and make it possible – and not only that, but just something we love using – is just a great achievement," Schiller said.
He credits Tim Cook's ability to recognise the power of collaborative work at Apple for how good FaceID works.
"Products [like] AirPods and Pencil could not work were it not for hardware and software and chip teams and radio teams, all working together to make something happen. And I think the latest feature that's the result of this collaboration is Face ID. Other companies certainly have had the vision of 'can you unlock something with someone's face?' but no one [has] actually delivered technology as advanced and capable and ubiquitous and consumer friendly as Face ID. And that is the direct result of this collaboration, and how these teams work for years together on a simple powerful idea with all that technology," Schiller said while praising Cook.
Schiller also took that opportunity to showcase how simplistic features on the AirPods like the one when you take it out and the music stops, which even though sounded simple but actually a lot of engineering to make it work quickly and reliably.
"At the surface level, it's an incredibly simple product. But the reality is it's actually an incredibly complex product to make. Each AirPod really is its own computer, running software and hardware. And those two computers need to deliver this very clear experience that you want, and they have to work together, because we're very attuned to synchronisation in audio as a species. And so it has to work the way you want," he said.
Schiller also spoke about the ongoing debate about the iPad Pro replacing the PC. He said the iPad Pro somewhat does both. It acts as a supplement to the Mac and also replace it at times. Schiller said people used the computer when at their desk but they are travelling, the iPad Pro doubles up as the primary computing device.
However, if people did indeed consider the iPad Pro as their primary device, Schiller said to wait and see what the new iMac Pro will do for the professionals.
"This is always the most exciting moment. It truly is. A whole new product. Nobody's used it yet in the real world, and they're about to, and what are we all going to learn? That's probably one of the most fun moments in any product launch that we have," he said.
But even though the iMac Pro is coming out to the masses in a day, there is still no word on the HomePod, Apple's first attempt at making a smart speaker. Schiller clears the air on why the holdup.
"It's really very simple. It's a brand new product. It's a lot of engineering to make it be the product we've described, and for it to be what we all hope it can be. And I'm actually really proud that we're a company that will take the time to do something right. Our goal is always not to be 'most' but to be 'best', and we set high standards. We often exceed those, but not always. And we need to be self-honest if something's not ready, and continue to work on it until it is," Schiller clarified.
Yet, the most surprising announcement from Apple this year was its big push into augmented reality even when the rest of the industry was still trying to understand VR. Schiller's said Apple's rationale for going for AR was that the technology is so ubiquitous that it's thrilling to see where it will lead people.
"We did a lot of work, thinking about and understanding both VR and AR. We knew there is a place in the world for both technologies, but of the two, augmented reality is perhaps the greatest opportunity to change how we use technology and how we do many tasks in our lives," Schiller said.
"It's the stuff of science-fiction. We've seen it in movies, and now we get to actually hold it in our hands. It's very cool," he added.
In all, Schiller spent some good forty minutes with T3 in an attempt to build up a narrative around Apple's philosophy of being the best or as Forbes wrote, "History is written by the victors', or in the case of the iPhone X it is built on a well-placed exclusive interview with Apple's SVP Phil Schiller."