It's not every day that tech news reporters themselves make news in the industry. In one such memorable occasion, we at Digit are proud to report that the Digit SQUAD Tech Day held in Mumbai on August 18 was a huge success. Hosted and orchestrated by nearly every member of the two big Digit offices, the Digit SQUAD Tech Day in Mumbai marks the third time we brought together the country's biggest tech enthusiasts and micro-influencers for a day of fun-filled tech experiences. The event also marks the launch of #IndiaProject, a Digit initiative aimed at empowering Indian tech entrepreneurs.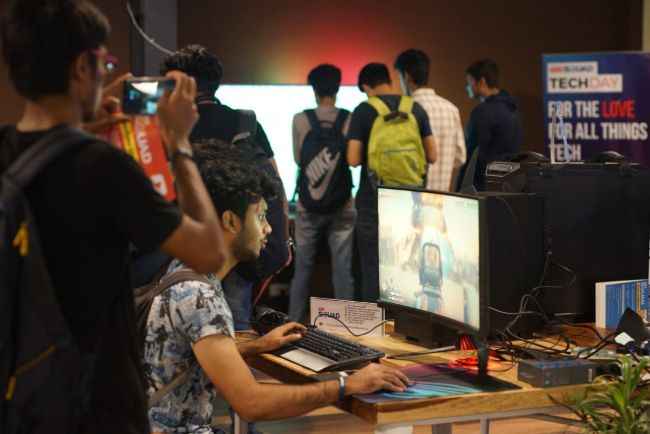 Apart from acting as a day-long melting pot for the country's biggest tech enthusiasts and micro-influencers, the Digit SQUAD Tech Day in Mumbai was home to the latest gaming gear sponsored by popular brands such as Sony, Intel, OnePlus, Samsung, ASUS, AMD, NZXT, Cooler Master, HTC, MSI, Philips, ZOTAC, GIGABYTE, Kingston, Logitech, CORSAIR, G.Skill, WD and others. Spread out like exotic dishes at an all-you-can-eat buffet, these high-end gaming devices gave the 100+ SQUAD members who were present in the venue a chance to experience the tech they generally don't have access to in a calm, unhurried manner. The members also had the privilege of interacting with the editorial team at Digit, whose knowledge and experience in tech runs deep.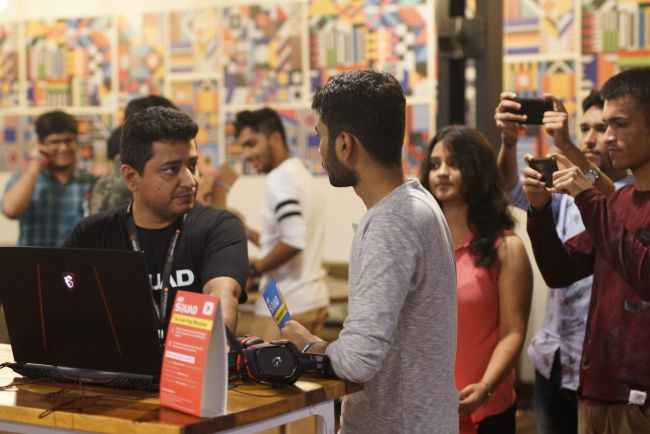 "Beyond traditional advertising and marketing, today's leading consumer technology brands want to engage with their audience in a more connected and an effective way to do that is through credible opinion leaders. By giving access to the latest gadgets that would otherwise not have been available to Digit SQUAD members, we are helping influencers engage with the latest technologies and curate live experiences to share with their subscribers," commented Arun Yadav, Head of Strategic Initiatives at Digit in a press release shared by us.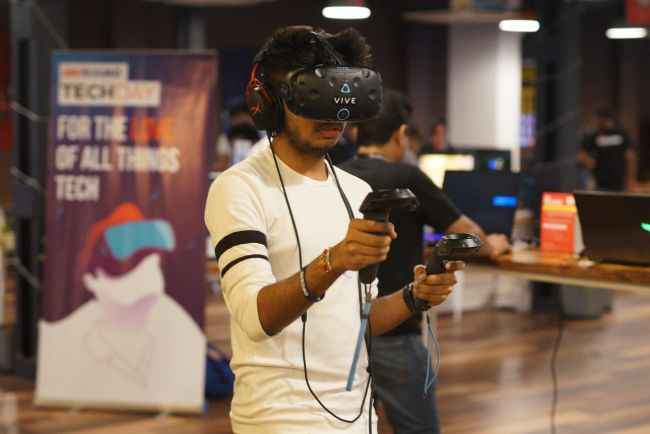 #IndiaProject is a Digit initiative that is aimed at helping budding tech entrepreneurs in India by offering them free advertising space and brand promotion pages in their online and offline properties. "We understand the challenges faced by budding Tech Entrepreneurs in this fast-paced competitive world and would like to empower them through this initiative. We plan to dedicate a month or two in each state and UTs to reach out to local Tech Entrepreneurs and help them grow their business through online and offline presence and strong readership in the country," added Yadav.
The Digit SQUAD Tech Day held in Mumbai is the third instalment in a series of Tech Day events held across the country starting in June this year. While the first event took place right within the Digit office, the second took place with even more gaming gadgets and a couple of electric scooters for test rides in a larger venue in Noida, Uttar Pradesh. With Mumbai now covered for this season, the next Digit SQUAD Tech Day is scheduled to happen on August 25 in Bengaluru. Digit SQUAD is an exclusive invite-only community consisting of the country's largest tech enthusiasts and micro-influencers. You can learn more about Digit SQUAD here and about #IndiaProject here.