The annual expo organised by TAITRA and TCA has come to a conclusion after five days of the best technology has to offer
COMPUTEX 2018, the five-day technology extravaganza organised by the Taiwan External Trade Development Council (TAITRA) and Taipei Computer Association (TCA), has concluded today. The event saw technology companies from the world over display their latest offerings for consumers and enthusiasts alike. The event saw 42,284 international visitors from 168 countries, which is one per cent more than last year. According to Taitra, the top 10 countries in turnout, in order, are The USA, Japan, China, Hong Kong, S. Korea, Thailand, Malaysia, Germany, India, Philippines.
The entire event was organised around six themes: AI, 5G, Blockchain, IoT, Innovations & Startups and Gaming & VR. InnoVEX, the startup arm of COMPUTEX TAIPEI, saw 17,687 visitors within 3-days, which is 18% more than last year.
AIoT technologies and roadmaps
Computex 2018 saw the merging of two major technology streams - Artificial Intelligence and the Internet of Things - into AIoT, a rapidly emerging trend. The event saw Gigabyte roll out a hybrid cloud for AI and data analytics alongside launching servers designed for AI computing and big data storage. Smart home and smart healthcare product lines, along with an all-around solution that combines advanced design and cloud computing, were part of Compal's offerings. VIVOTEK demonstrated a smart camera capable of image analysis and with built-in deep learning algorithms targeted at the retail market looking to track shoppers.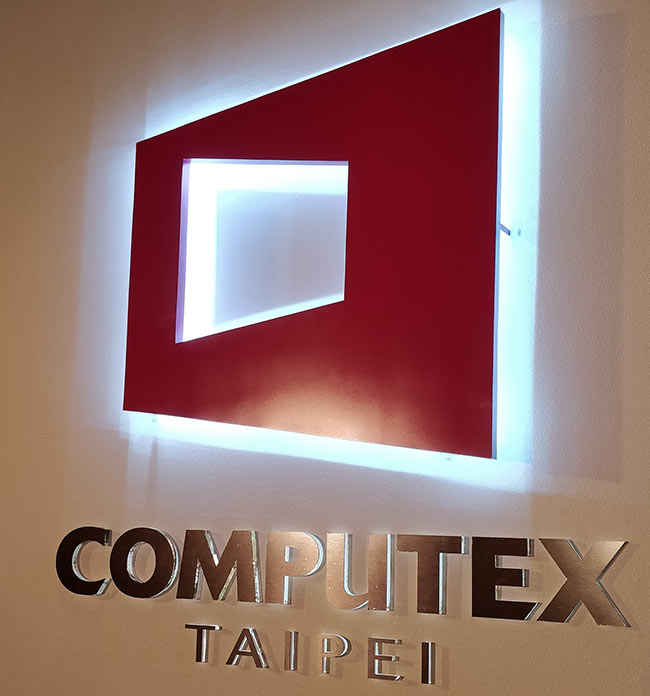 AIoT was a major focus during the event
Several companies also shared insight in the area at COMPUTEX Forum. Deepu Talla, VP and GM of Autonomous Machines at NVIDIA, said "As AI is adopted in more scenarios, GPU is not just about speeding up the supercomputers, but it can also be used in the development of AI to make big changes in the technology industry. In particular, NVIDIA sees great potential for GPU in the manufacturing market."
Allan Yang, CTO at Advantech, said: "Since the manufacturing sectors account for an average 30% of GDP in most countries, introducing IoT or AI into smart factories or other smart manufacturing scenarios will increase the world's overall output value."
InnoVEX and startup technology trends
This year, COMPUTEX's startup arm Innovex saw some impressive stuff too. The event had 388 exhibitors from 21 countries showcase AI-related technology or applications. The Innovex forum also added the theme of 'Women Entrepreneurship' for the first time this year. Adriana Gascoigne, Founder and CEO of Girls in Tech, spoke at the forum, on gender diversity at the workplace and its importance in producing better products and services. As 25% of the workers in the US tech industry are women, she also hoped to introduce different resources to support women entrepreneurs in the tech industry while also working towards increasing diversity and possibilities.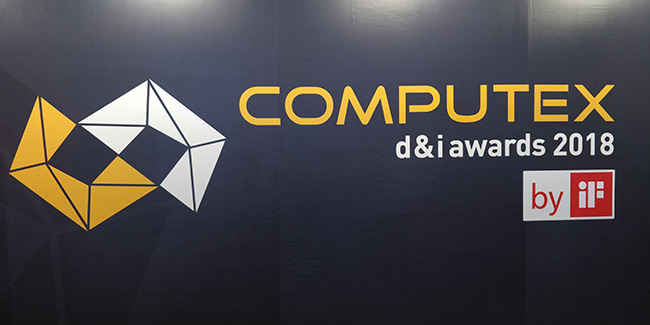 The COMPUTEX d&i awards 2018 saw some pretty impressive winners
COMPUTEX 2018 also teamed up with private companies and the government and organised the Innovex Pitch Contest, with a prize pool of USD $350,000. The aim of this contest is to encourage unicorn companies of global standards. This year's prize went to Bioinspira.
TAITRA Executive VP, Ms Leonor Lin, said, "Since 1981, COMPUTEX has been an important platform of business matchmaking, brand awareness building and product marketing for companies in Taiwan and abroad. A top choice for companies to launch epoch-making products, the event continues to lead industry trends as it seeks to build a broader global tech ecosystem. This year, 1,602 exhibitors from 30 countries showcase at a total of 5,015 booths. When the Taipei Nangang Exhibition Centre Hall 2 is open next year, the scale of this event will be able to increase to accommodate more companies to show the world their best."