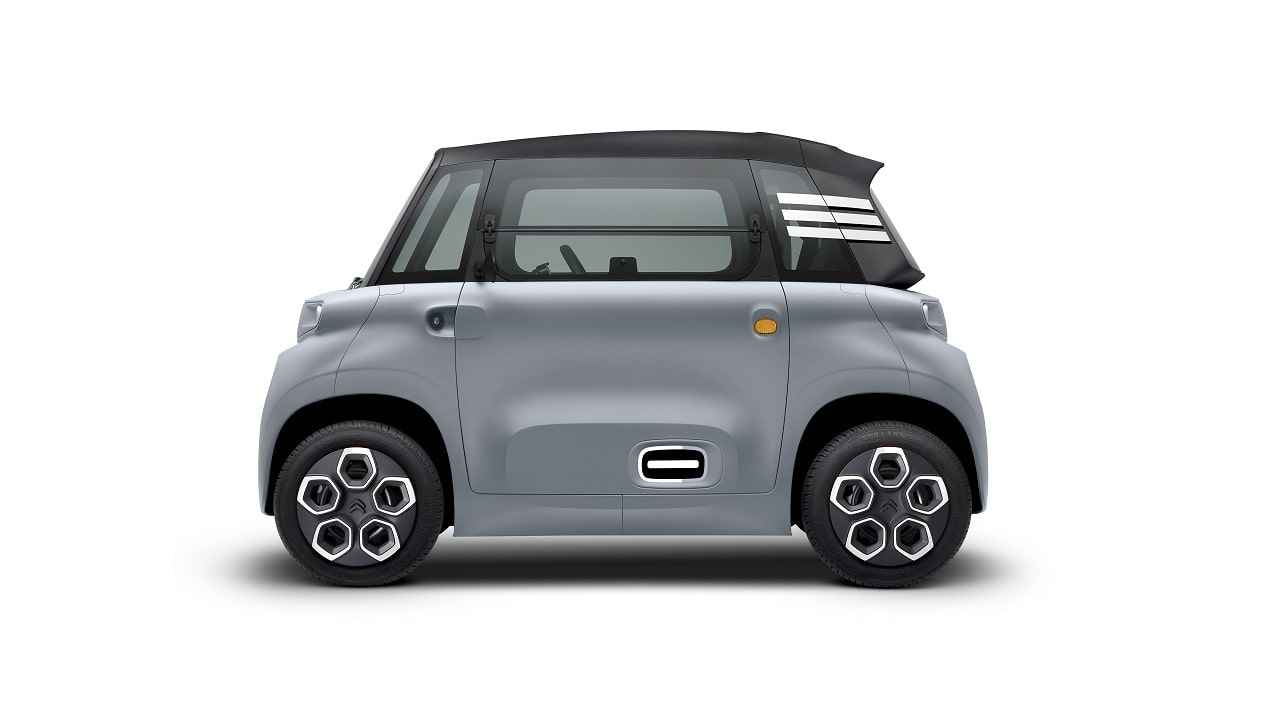 HIGHLIGHTS
Citroen's newest offering for Europe is an electric light quadricycle

Citroen Ami can manage a top speed of 45km/h
Citroën has announced in France a new all-electric light quadricycle called Ami. Designed to compete with the Renault Twizy electric quadricycle that has been around in the European market since 2012, the Citroën Ami is capable of delivering a driving range of up to 70 kilometres on a single charge and a claimed top speed of 45 kilometres per hour. The Citroën Ami will be available in France from March 30 and in Spain, Italy, Belgium, Portugal, and Germany a few months later.
Being a quadricycle, the Citroën Ami is about the same size as the Bajaj Qute that sells in India. Thanks to its symmetric exterior components, the Citroën Ami looks more or less the same whether it's viewed from the front or back. In fact, Citroën has fitted a rear-hinged door on the driver's side and a front-hinged door on the passenger's side to maintain symmetry in the car's design. On the inside, the little French quadricycle has two seats and a small dashboard with a dedicated smartphone holder.
The Citroën Ami is powered by a flat 5.5kWh lithium-ion battery that is housed under the floor. Citroën says it can be charged fully in three hours using a domestic 220V power socket and the bundled charging cable. Citroën also says that, since the Ami is considered a quadricycle in Europe, it can be driven with or without a valid driving licence. In France, drivers over the age of 14 can drive an Ami if they have earned a road safety certificate.
The new Citroën Ami comes with purchase, car sharing, and long-term rental options. It can be bought for 6,000 euros (Rs 4.77 lakh approx) as an online order or from a Citroën showroom. Alternatively, it can be rented on a long-term basis (48 months) for 19.99 euros (Rs 1,590 approx) a month after an initial payment of 2,644 euros (Rs 2.10 lakh approx). There's also a car sharing option available through intermediary Free2Move, which lets a subscriber borrow the Citroën Ami at 0.26 (Rs 20.69) per minute. We don't know at the moment if or when Citroën will launch the Ami in India.