Intel has announced over 50 processors at CES 2021 for the desktop and mobile form-factors. These include, N-Series 10nm Intel Pentium Silver and Intel Celeron processors; 11th Gen Intel Core vPro and Intel Evo vPro processors, 11th Gen Intel Core H-Series processors for mobile i.e. laptops; and 11th Gen Intel Core S-Series desktop processors (code-named "Rocket Lake-S"). Also revealed were details pertaining to Intel's Alder Lake processors which will follow Rocket Lake-S.
"Only Intel has the breadth of products spanning multiple architectures; the large, open ecosystem; sheer scale of manufacturing footprint; and deep technical expertise customers need to unlock opportunities in this era of distributed intelligence," said Intel Executive Vice President Gregory Bryant. "With an intense focus on execution for our core products and across our broader portfolio, we're introducing a series of leadership products at CES with more following throughout the year."
11th Gen Intel Core vPro processors
The first announcement of the day was centered around Intel's 11th Gen Core vPro processors based on Intel's 10nm SuperFin transistors and are designed for laptops. vPro processors feature several software and hardware technologies which are designed for enterprise environments. Features such as Intel Hardware Shield for security, Intel Stable IT Platform Program for long-term stability, Intel Active Management Technology for remote management and more are built within the vPro platform.
For thin-and-light machines, Intel unveiled the Intel Evo vPro processors across a wide gamut of power profiles from high-productivity machines to Chromebooks. These processors will be powered by Intel Iris Xe graphics and will sport integrated Intel Wi-Fi 6/6E.
Intel Pentium Silver and Intel Celeron N-Series processors
Intel's latest family of processors released under their N-Series is targeted at laptops for education. The newly announced Intel Pentium Silver and Intel Celeron N-Series processors are also based on the 10nm SuperFin transistor technology. The Pentium and Celeron families are known for low-power and economical SKUs and we can expect low-cost laptop designs to feature the same. The N-Series would be Intel's way of meeting the market demand for low-cost laptop designs that arose due to the Covid-19 pandemic.
11th Gen Intel Core H-Series Mobile processors
Next up is the 11th Gen Intel Core H-Series Mobile processors for laptops that need more power such as those built for gaming, 3D modeling, design and content creation. Intel aims to enable laptops as thin as 16 millimeters with this latest generation of H-Series processors. Up until now, laptops based on Intel H-Series processors tend to be slightly thicker to accommodate thicker heatsinks and with the new H35 Intel Core i7 Special Edition processors, Intel hopes to make gaming laptops even thinner.
The new 11th Gen H-Series processors will also feature PCIe Gen 4.0 and manufacturers such as Acer, ASUS, MSI and Vaio have already announced laptops featuring them for the first half of 2021. On the higher end, we'll still see a maximum of 8-cores for the H-Series.
11th Gen Intel Core S-series (Rocket Lake-S) desktop processors
The last consumer process lineup announced at CES 2021 by Intel was their 11th Gen Intel Core S-Series desktop processors codenamed "Rocket Lake-S". These reportedly boast of 19 per cent gen-over-gen improvement in IPC (Instructions Per Cycle or Clock). The top of the line SKU in the 11th Gen Core S-Series will be the Intel Core i9-11900K. Rocket Lake-S a.k.a. Intel 11th Gen desktop processors will launch in the first quarter of 2021 i.e. by March 2021.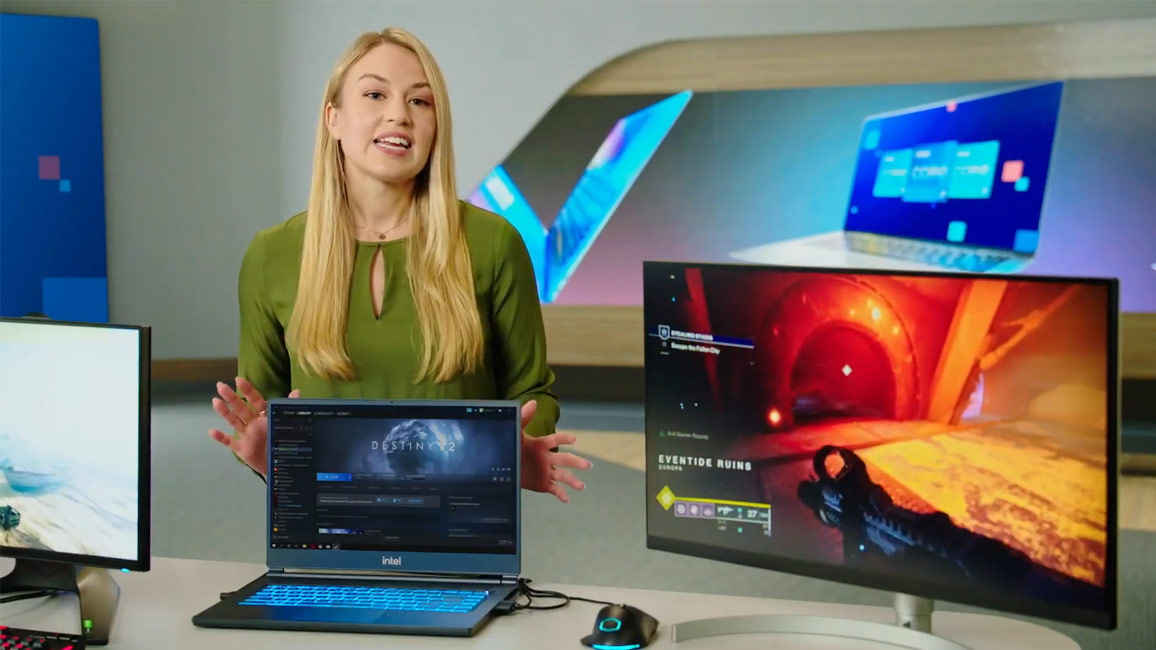 Also showcased was the successor to Intel's 11th Gen desktop processor which is codenamed Alder Lake. This would be Intel's first proper lineup of 10nm desktop processors and are slated for launch in the second half of 2021.
For more CES 2021 coverage, head over to our CES 2021 hub.