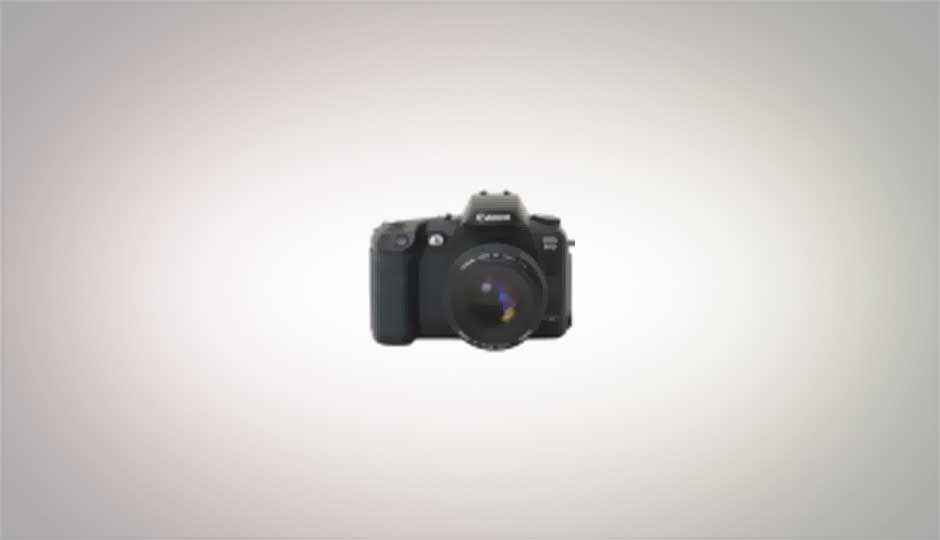 Canon's CES 2011 seems to be in sync with the Photofair 2011, contributing to the grand pre-release announcement of PowerShot octet in unison. While the CES 2011 saw some surprises up its sleeve, the Photofair 2011 (ongoing at Pragati Maidan, Delhi) does not seem far behind in this mad race for the market share. Canon has made it doubly sure, by offering some innovative and technologically advanced features at the Photofair 2011; such as the HS system (Hyper-sensitivity sensor) and the Digic 4 image processor for that super-fine image clarity & low sensor noise. Let's take a sneak peek at some of the interesting compact digital cameras that were unveiled on this occasion.
CES 2011 – PowerShot quartet & the odd Mr. X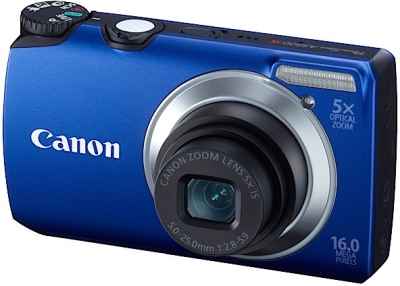 Canon's CES 2011 PowerShot quartet includes: A800, A1200, A2200 and A3300 IS. Venturing into the sub $100 domain, the A800 makes an impact with the 10 megapixel sensor, VGA video with blur reduction, and a 2.5-inch LCD. We could not have asked for a better bargain at a selling price of $89.
[RELATED_ARTICLE]The PowerShot A1200 inherits the hardware specifications from its elder sibling the A2200, with the exception of dropping the sensor to 12.1 megapixel and removing the discrete mode that acts as a silencer to shoot more quietly. It also includes a tiny optical view finder for the geeks. Moving up the hierarchy, the $139 A2200 dazzles with the creative filters, 720p HD video, and discrete mode along with a 14 megapixel sensor, 4x optical zoom, and a 2.7-inch LCD. Finally, the big brother – $179 A3300 IS outsmarts its siblings with a 16 megapixel sensor, 720p HD video, 5x optical zoom, a 3-inch LCD, an array of creative filters including "toy camera" & monochrome, and the discrete mode.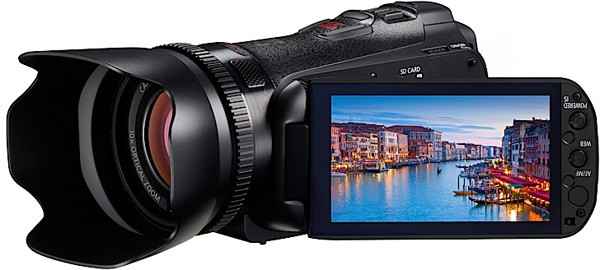 Well, if you were wondering about the odd Mr. X, we are talking about the muscular flagship camcorder – the VIXIA HF G10 making headlines with the HD CMOS sensor and manual focus. Its key specifications include: approximately 2 Megapixel (i.e. 1920 x 1080 resolution) HD CMOS sensor, a 10x optical zoom, manual focus ring, 3.5-inch touchscreen LCD, 32GB internal memory, dual SDXC slots, cinema filters. It is expected to hit the stands at a steep price of $1499 in March 2011.
Check out the new Canon models introduced at Photofair 2011, on the next page.
Photofair 2011 – PowerShot quartet & the three musketeers
Canon's Photofair 2011 revealed the second PowerShot quartet – PowerShot G12, PowerShot S95, Powershot SX130 IS, PowerShot SX30 IS and the three musketeers – IXUS 300 HS, IXUS 1000 HS & the big brother – EOS 60D. It is good to note that, apart from EOS 60D being a DSLR, all the other new models revealed at the fair were compact digital cameras.
PowerShot G12 – Rs. 31, 995

High-sensitivity 10 Megapixel CCD sensor
28mm wide-angle, 5x zoom lens with hybrid IS technology
2.8-inch vari-angle LCD
Electronic level, OVF (optical view finder)
Front dial, full manual & RAW
HD movie recording & sharing via HDMI interface
Smart Auto (28 scenes)
High Dynamic Range Mode
Bundles with free 4GB SD card & carry case

PowerShot S95 – Rs. 26,995

High-sensitivity 10MP CCD sensor plus Digic 4 image processor
3.8X optical zoom plus 28mm wide-angle lens with hybrid IS
Stereo sound HD movies
2.9-inch PCIIG LCD
Tracking AF (auto focus)
High Dynamic Range Mode
RAW shooting
Free 4GB SD card plus carry case


PowerShot SX130 IS – Rs. 14,995




12.1MP CCD sensor
3-inch LCD display
28mm wide-angle lens with IS
Smart Auto (28 scenes)
HD movies with optical zoom
Smart Shutter with Wink Self-Timer
Miniature Effect Movie
i-Contrast (intelligent contrast correction)
Free 4GB SD card plus carry case

PowerShot SX30 IS – Rs. 28,995




14.1MP CCD sensor
2.7-inch vari-angle LCD with EVF
Optical Image Stabilizer (4.5-stop), USM, VCM
HD movie recording & sharing via HDMI interface
Manual modes, Low Light mode & Miniature Effect Movie
Zoom Framing Assist
Servo AF/AE
Free 4GB SD card and carry case

IXUS 300 HS – Rs. 24,995




10MP CMOS HS system
3.8x zoom
Optical Image Stabilizer
f2.0 Bright Lens
28mm wide-angle lens
3-inch Pure Color II G LCD (461k dots)
Smart Auto
Smart Shutter Mode
Fish Eye, Miniature Effect
3.7fps Continuous Shooting
8.4fps High Speed Burst Shooting
HD movie recording
Free 4GB SD card & carry case

IXUS 1000 HS – Rs. 25,995




10MP CMOS HS system
10x optical zoom with IS
Compact, stylish metal body
28mm wide-angle lens
3-inch Pure Color II G LCD
Full HD movie recording with dynamic IS
Smart Auto and Smart FE
Wink Self-Timer
Shooting modes: Best Image Selection
Free 4GB SD card & carry case

EOS 60D – Rs. 77,195




18MP APS-C CMOS sensor
3-inch vari-angle, 3:2 ratio LCD
Full HD(1080p) movie recording with manual control
ISO 100-6400, H:12800
5.3fps shooting up to 58 JPEGs
9-point Cross-Type AF system
Integrated speedlite transmitter
In-camera RAW processing
Free 4GB SD card & carry case