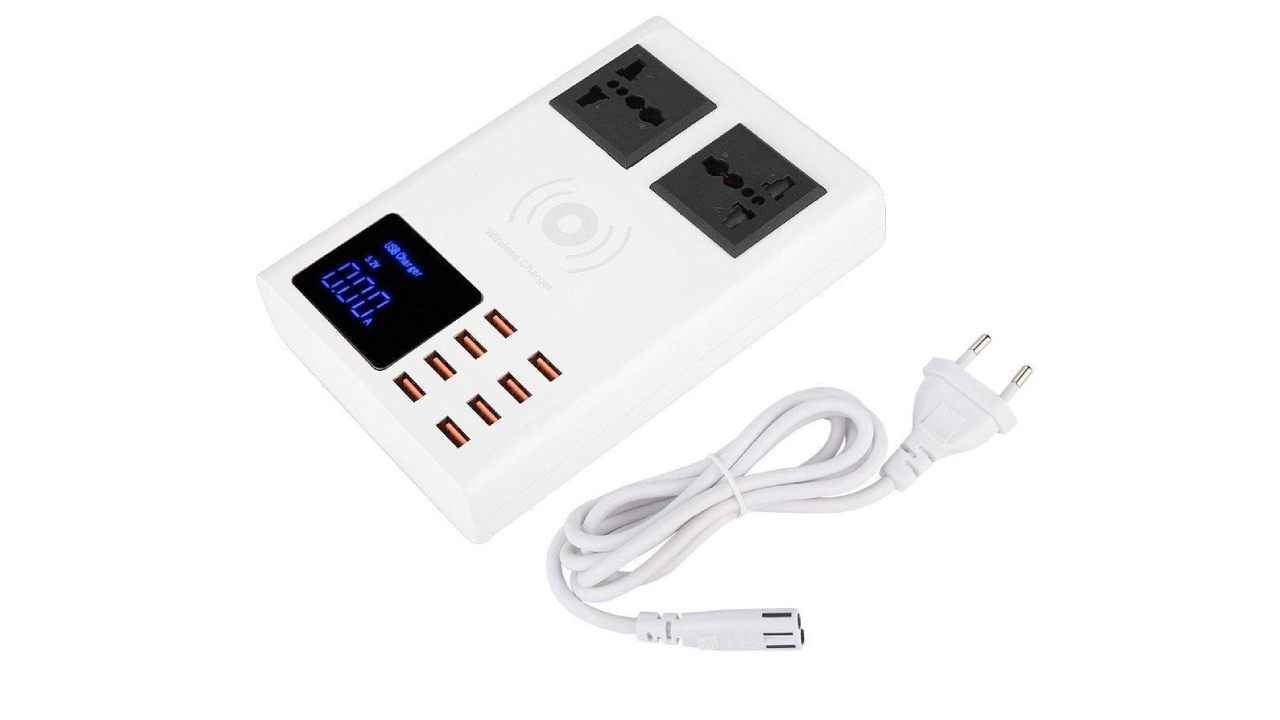 The best wireless charging pads allow you to charge your smartphone without going through the hassle of plugging it to a charging adapter. With a wireless charging pad, all you have to do is to place your phone on the charging mat and it will start charging automatically. Wireless charging technology is still in its infancy but more smartphones are now available that support wireless charging and so here is a list of the best wireless charging pads you can buy from Amazon India.
NSinc – Wireless Charger Pad 8 Ports USB Smart Charger
NSinc wireless charging pad can wirelessly charge your smartphones and additionally comes with 8 USB ports to simultaneously charge eight phones. It has a digital display that lets you know the status along with two AC sockets. The NSinc wireless charging pad comes with built-in protection for short circuit and overvoltage and is built using ABS+PC fireproof case.
RAEGR Arc 500 Type-C PD Qi-Certified 10W/7.5W Fast Wireless Charger
Raegr Arc 500 wireless charger is compatible with all Qi-certified smartphones. This wireless charger features intelligent charging where it automatically switches between 5W, 7.5W and 10W fast charging modes based on the device that's connected. The Arc 500 has a built-in cut-off that puts the charging pad in sleep mode as soon as your phone's battery is fully charged.
Belkin Boost Up Qi (5W) Wireless Charger Pad
Belkin Boost Up charging pad is compatible with all Qi-enabled devices that support wireless charging up to 5W. The charger is also compatible with mobile phone cases, so you don't need to worry about removing your phone's case every now and then. The Boost Up charging pad is compact and has an elegant design. There's an LED indicator that shows when the phone is properly aligned for charging wirelessly.
AmazonBasics 10W Qi-Certified Wireless Charger Pad
AmazonBasics offers a 10W wireless charging pad that is certified to support Qi-enabled mobile phones. The charging pad has a plastic built with a non-slip rubber base that ensures it is conveniently placed on a surface. It has a charging indicator that lets you know when the charging is complete. As a built-in safety feature, the charging pad goes into sleep mode after fully charging your phone. It is also compatible with phone cases, so you don't have to remove it while charging.