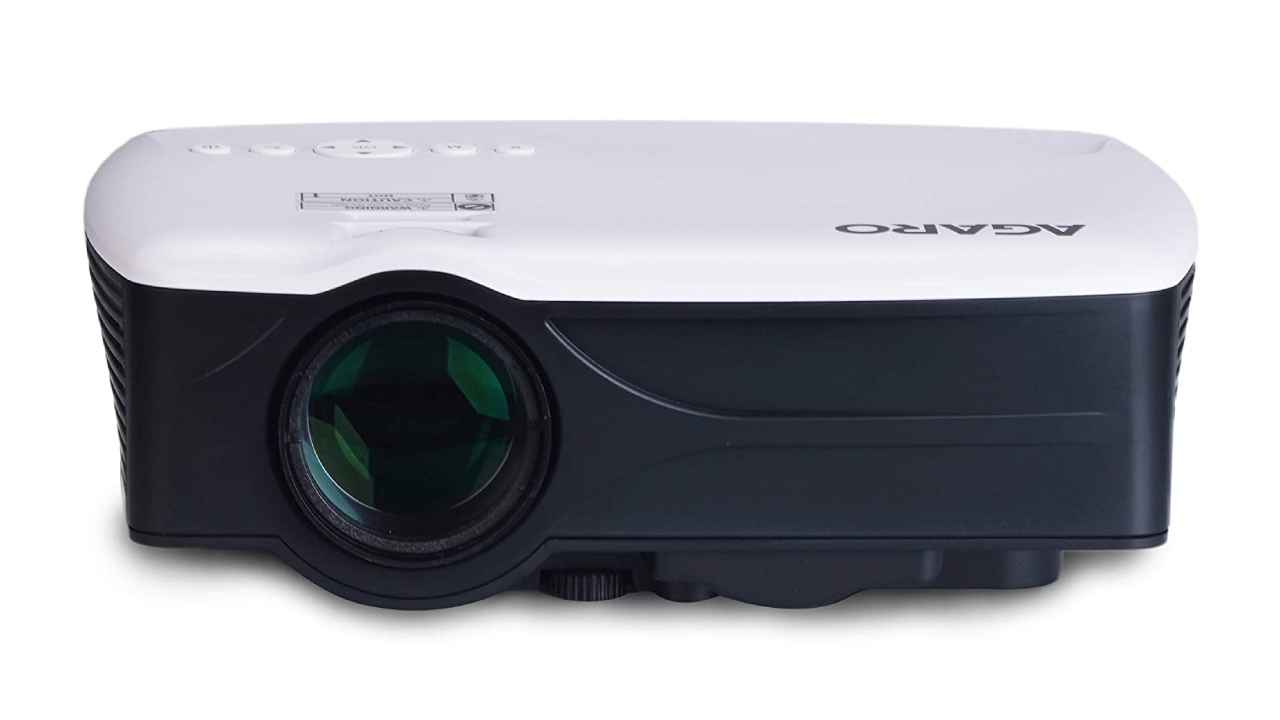 Want to bring the theatre home? Think it's a good time to go through your old photos with your loved one? Then what are you waiting for? Check these top LED projectors for homes and take your pick! Note that all these products have been curated based on their availability on Amazon and listed features.
Visitek V6 Smart Android HD 720p
The Visitek V6 Smart Android HD 720p has 1080p Full HD support with a 210-inch screen. It has a Quad-Core CPU, 4D Digital Keystone and 1GB RAM. This should allow for sharp and clear corners. The speaker quality should be good as it has a 5W output. Its lamp life lasts for more than 45,000 hours, according to the brand. It is easy to use and install and claims to offer the viewer an accurate rectangular image through digital trapezoid correction. It is compatible with a wide variety of devices.
AGARO AG50
The AGARO AG50 comes with a high-quality glass lens that is optimised for better light transmission and fewer distortions. It has stereo sound speakers. It has a 32-inch to 120-inch projection size. The brand claims that it offers an improved image brightness thanks to its Native 720P resolution. It uses 4.3-inch LCD panels to deliver a larger imaging area. You can use it with HDMI, USB, AV, VGA cable connections and an SD card connection and is compatible with a number of devices.
Everycom X7 LED Projector
The Everycom X7 (1080p Support) LED Projector offers handy features that should improve your viewing experience. Some of these include the 15°Keystone correction and focus function, Projection display of up to 120", built-in audio speakers and long lamp life. It has HDMI inputs for TV sticks, game consoles, Wi-fi Dongles, PC, laptops, DVDs, and has USB and SD card slots too. The installation is hassle-free. It supports video games too and can easily connect to one's smartphone. This budget-friendly projector has a contrast ratio of 1000:1.
WZATCO M6 HD 720P
The WZATCO M6 HD 720P claims to offer a clear and realistic reproduction of details and allows the viewer to experience a good big-screen visual experience. The projector projection size varies from 30-inches to 160-inches, and the projection distance is fixed between 3.08-ft and 16.4-ft. This model comes with a 3300 lumens LED Lamp and has a 4000:1 Contrast Ratio. It uses an 8-digit IPS LCD Panel. It has a dustproof design and is portable. However, it does not come with in-built batteries. One can wirelessly connect this to their phone and use it as a Bluetooth speaker. It also has wide compatibility with a number of devices.