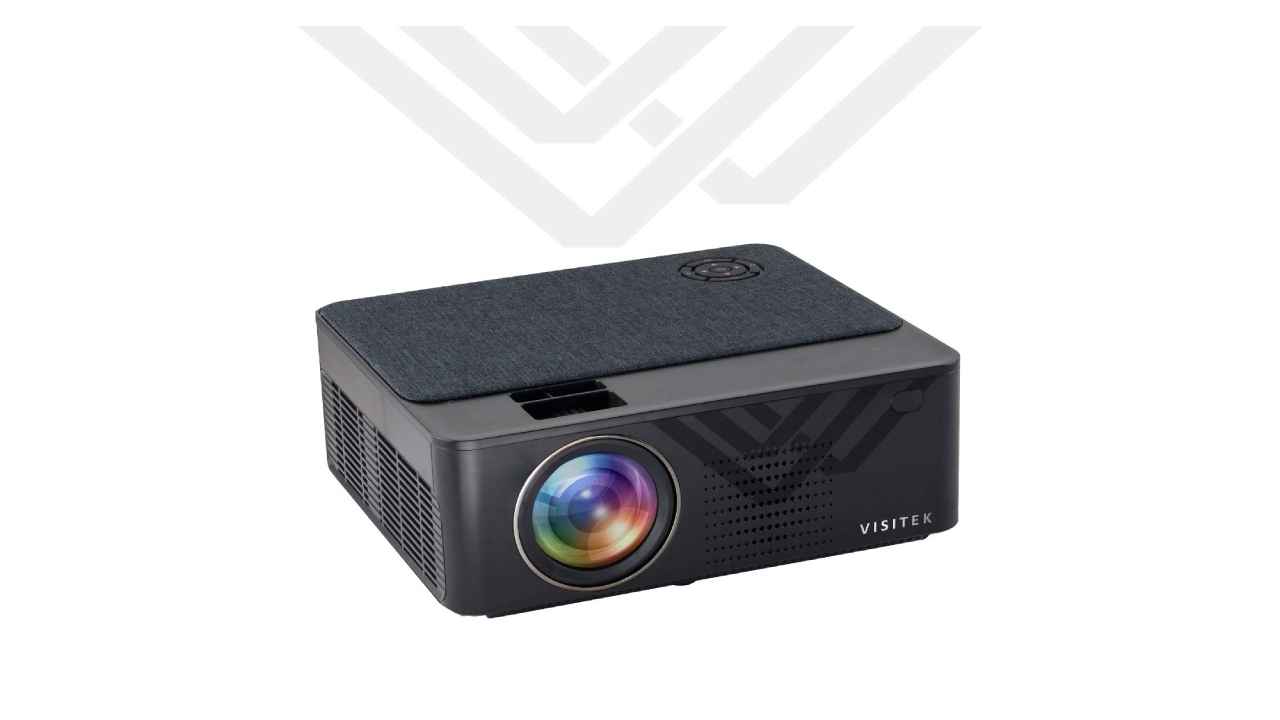 When you're looking to build a home theatre setup, most people consider a TV as the first and only choice. However, there are many benefits to choosing a projector instead. For instance, you don't occupy any space on the wall or a table permanently. Additionally, you can tweak the screen size and location for optimised viewing for the exact number of people at home. Some projectors can even be mounted on the ceiling for maximum space efficiency. However, choosing one can be difficult if you don't know what to look for. Here are some options available on Amazon that offer promising features as well as impressive specifications.
XGIMI Halo
Offering a resolution of 1080p, the XGIMI Halo complements it with 600-800 ANSI Lumens of brightness, making it capable of delivering a great visual experience. It also uses DLP technology to ensure crisp and clear scenes for all content. With HDR onboard, the detail and colour reproduction also promises to be nothing short of impressive. The projector comes with active shutter 3D imaging technology that works with XGIMI's active shutter 3D glasses for a whole new world of entertainment. It runs on Android TV, so you can explore a wide variety of smart features on the projector. Its built-in Harman Kardon speakers and reliable battery backup make it highly portable.
Nebula Apollo
If connectivity options are a priority for you, the Anker Nebula Apollo won't disappoint you. It offers HDMI and USB ports while also supporting connections through Airplay, Miracast, or Bluetooth. The Nebula Connect app makes it convenient for you to control the projector from your smartphone. It enhances its controls further with the touch panel built-in. This panel allows you to simply swipe for navigation or use the mouse model for more precision. You can download your favourite streaming apps directly to the projector without needing to connect to another device. Weighing under 500g, the model is designed to be with you wherever you go.
Visitek V6
With Digital Horizontal and Vertical Keystone Correction, the Visitek V6 aims for perfectly rectangular projections even if it is placed at an angle to the wall. It supports a 720p resolution natively for up to a 210-inch projection without any degradation in the quality. The projector can also scale 1080p content for your viewing. With 1GB of RAM and 8GB of ROM, the V6 offers ample capabilities for a smooth user experience. Its 5W speaker setup is great for personal use. The model aims for a lamp life of more than 45000 hours, which ensures high durability for your projector.
Everycom X7
The Everycom X7 aims for a display up to 120" inches in size at a distance between 1.2m and 3.8m, delivering a theatre-like experience at home. With easy connectivity to your smartphone and your set-top box, all your favourite content can be enjoyed on the big screen with the X7. This is further enhanced by its wide range of ports such as HDMI, USB, SD card, VGA and AV. Its easy-to-use Focus and Keystone correction dials help you get the clearest visuals with minor tweaking. As long as you have the right mounts, you can also install the Everycom X7 on the ceiling or use it with a camera tripod.