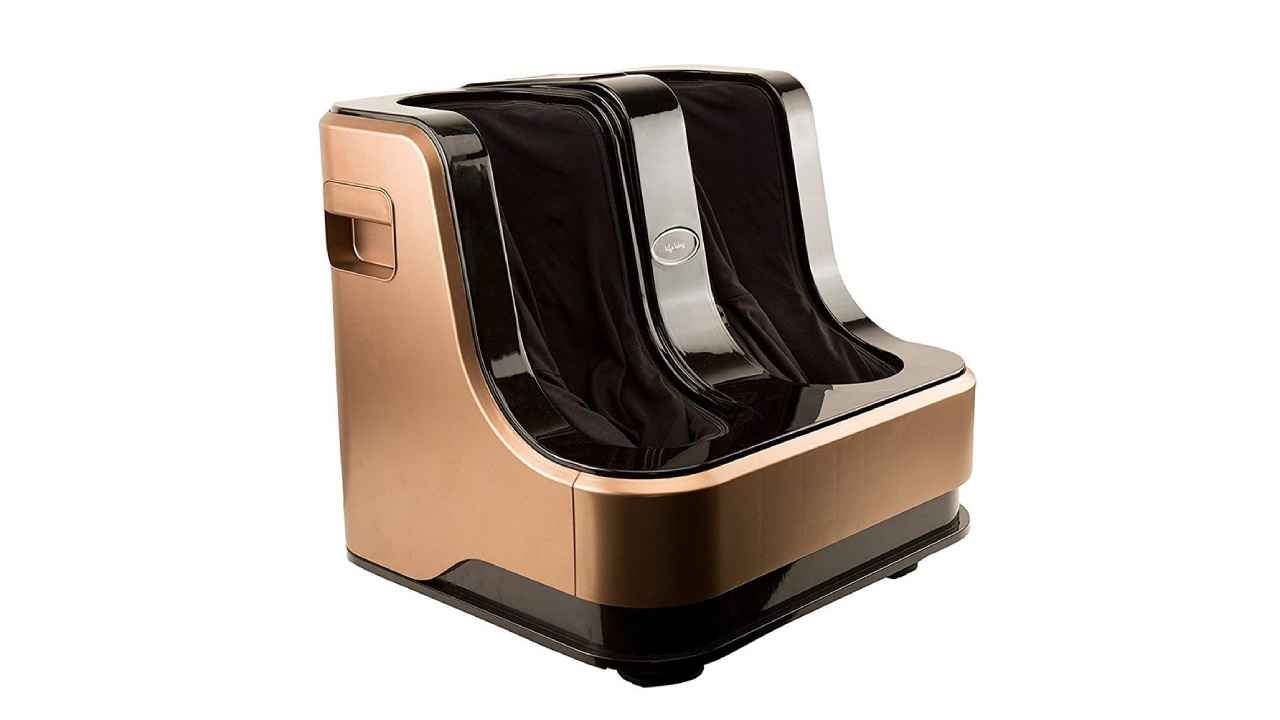 After hours of sitting at your desk or after a long workout session, getting a foot massage sounds like the best thing in the world, and a foot massager can help you with that. A good messenger improves blood circulation in your muscles that helps them relax, and also become stronger. But finding one online is like finding a needle in a haystack, so here's a list of some of the best electric foot massagers that will help you relax at home.
Lifelong LLM99
The Lifelong LLM99 is one of the most popular electric foot massagers on Amazon. Lifelong LLM99 can be used to massage your feet, legs and calf while relieving muscle tension and aiding in proper blood flow. It is equipped with four motors with 80-watt power that run on 220 to 240 volts for proper functioning. Lifelong has installed 3 auto programs and three personal preference programs to ensure no user is left unsatisfied after using this foot massager. It has four customisable massage modes known as kneading, vibrating, rolling and heating to help you relax after a long workday or after the gym. To save power, it has an auto shut off feature that shuts the machine down if it's left idle for more than 15 minutes. The package even includes two removable fabric covers for hassle-free cleaning.
AGARO Relaxing Foot & Calf Massager
If you are looking for an electric foot massager to massage and ease the blood flow in your feet and calves, this is a perfect choice. This foot massager from Agaro is equipped with three automatic and three manual massage options that target particular regions of your legs like calves, toes, arch of the foot and sole of the foot. It even has three massage functions called kneading, rolling and arch scraping to help your blood flow and for muscle relaxation. It has an auto shut off feature, which shuts down the foot massager if it's left idle for more than 15 minutes. Agaro has designed it with a comfortable tilt angle for better ergonomics and comfort. It has removable and washable foot sleeves for easy cleaning. The side handles help in moving and positioning the foot massager wherever you want.
AGARO Shiatsu Foot Massager
The Agaro Shiatsu is a small and compact foot massager with automatic massage programs with 4 optional modes for a relaxing and comfortable massage. Agaro has equipped it with three custom modes that are specially designed to target the tip of your toes, arch of your foot and sole of your foot. It has a manual mode that you can customize to target a particular region of your choice and get a foot massage according to your liking. Its power consumption is 40 watts and has an auto shut down option to shut it down when it's idle for more than 15 minutes. It has removable and washable foot sleeves so that you can ensure that every foot massage is as hygienic as it can get.
Lifelong LLM81
Here is another Lifelong foot massager known for relaxing feet muscles while easing the blood flow in your legs. The Lifelong LLM81 is a remote-controlled electric massager with a powerful 40-watt motor and an operating voltage of 220 to 240 volts. The foot massager has four automatic programs and three custom massage modes that target your feet, toes, calves, arches of your feet and your soles. Lifelong has equipped it with flexible rubber kneading pads that give out heat which feels like a real massage. It has removable and washable foot sleeves for easy and hassle-free cleaning. Its LED display, remote control and easy push buttons help control the foot massager without any trouble or issue.