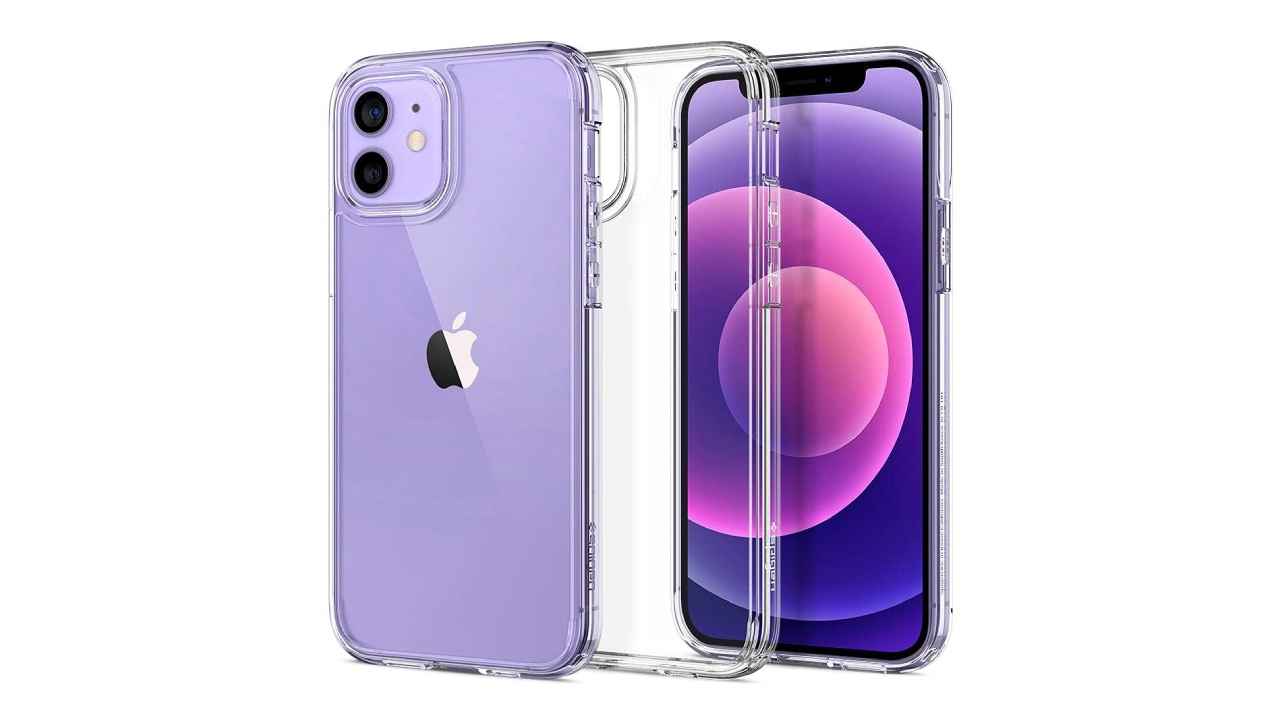 iPhones are premium phones that are highly treasured by their owners. A good phone cover will preserve the beauty and elegance of the phone while protecting it from scratches and other damages to provide optimal functioning. Also, as the iPhone is sensitive to moisture, a water-resistant cover is a must. Check this list of best Apple iPhone 12 Mini cases and covers you can buy from Amazon.
Spigen Ultra Hybrid Back Cover Case
Compatible with iPhone 12 mini, the Spigen Ultra Hybrid Back Cover Case has a sophisticated design that combines the advantages of a scratch-resistant Polycarbonate plate and the soft and flexible silicone TPU shock absorber. The phone's edges are offered extra protection through the cover's air cushion technology guaranteeing maximum protection in the event of falls and bumps. It also has raised lips to prevent scratching of the phone camera. The cover promises a precise fit wherein all connections and buttons are easy to reach and easy to use. It is available in different shades. It allows the user to capture pictures without blemishes and use their phone without worrying about slippage and breakage.
A.S. PLATINUM Shockproof Back Cover Case
Best suited for iPhone 12 mini, the A.S. PLATINUM Shockproof Back Cover Case has an elegant and functional design. The back case provides extra protection to the camera, and the corner bumps ensure that accidental drops do not damage the phone. The case is made of soft Polycarbonate, Thermoplastic Polyurethane material that is reliable and durable. It comes in a range of patterns and is an interesting way to style one's phone.
Amozo Autofocus Slim Flexible Back Case Cover
Amozo Autofocus Slim Flexible Back Case Cover is made of good quality TPU material for a good finish and a long life. The product has precise cutouts, mouldings and dust guards that keep the phone's touch ID, camera, speaker, ports and other functions accessible and protected. There is added protection on all four corners of the iPhone. The user has easy access to all ports, buttons and cameras at all times. The phone case feels secure in the user's hand due to the firm grip that it has to offer. Its elegant and compact design makes it a suitable companion for your iPhone 12 device.
Egotude Ultra Slim Frameless Matte Hard Thin Back Cover
Available in three colours, the Egotude Ultra Slim Frameless Matte Hard Thin Back Cover is compatible with the iPhone 12 mini. It is made of lightweight polypropylene material that is odourless, non-toxic and tough. There is open access to all buttons as there is no frame. The camera lens and flash are surrounded by 0.02 inch raised edges designed for good protection. The bumper and back panel have the same colour, and it protects the phone from scratches, dust and stains. The cutouts are precise, and the fit is good. It is a simple and minimalistic cover that offers needed protection.