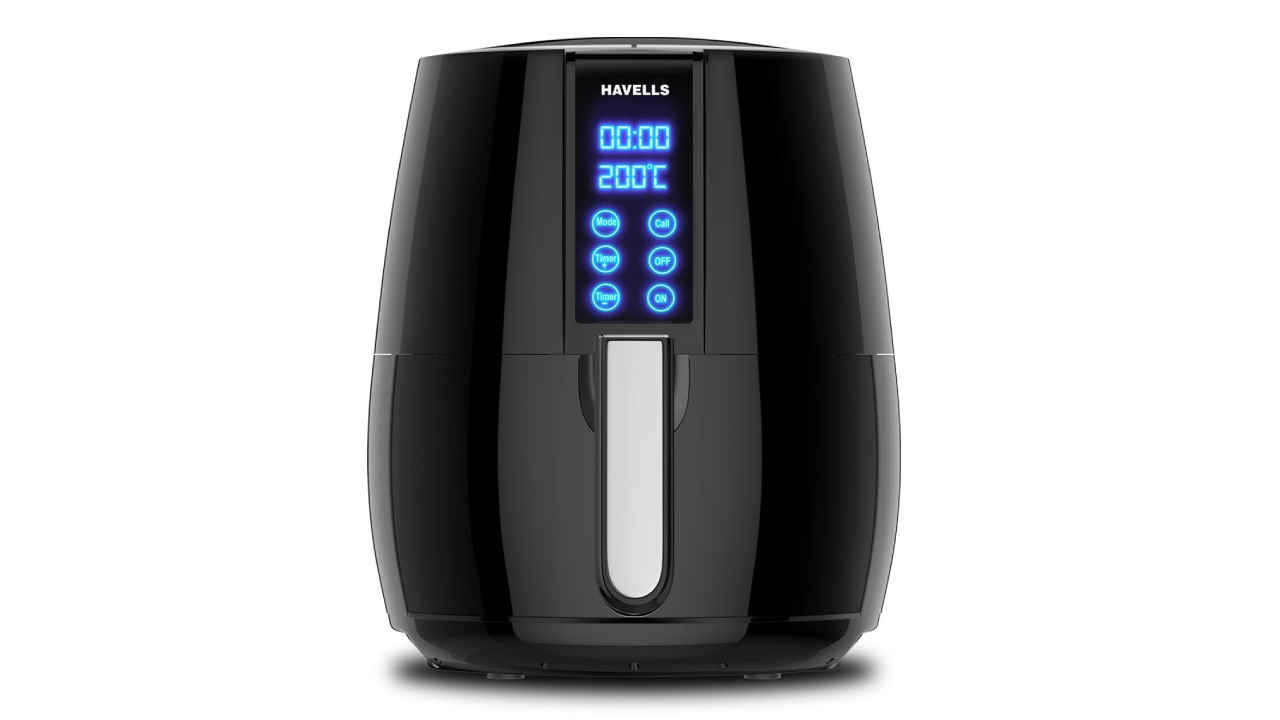 When we think about improving our health, we cross out all fried foods from our menus. While it's always a great idea to minimise your oil intake, it's important to note that you don't need to compromise on eating your favourite fried foods. A great way to enjoy the best of both worlds is by getting an air fryer. Air fryers require very little oil and use a convection heating mechanism for cooking food. So, if you're wondering where to get one, here are four good options you can check out on Amazon.
Philips HD9218
The Philips HD9218 is a good option for people who want to reduce their oil intake drastically. This is because the brand claims that it uses 90% less oil and fat to cook your meals. This air fryer uses the brand's Rapid Air technology that lets you not only fry food but also grill and roast to your liking. If you've always got a lot of chores on your plate and can't afford to stand around waiting for the air fryer to finish cooking, you can use its 30-minute timer with auto cut-off. It offers temperature control of up to 200C so that you can cook a variety of dishes.
Havells Prolife Digi
The Havells Prolife Digi has a total capacity of 4-litres, which means you should be able to cook large meals in no time. This air fryer has an auto on and off timer that turns the air fryer off automatically once the meal is cooked, thus ensuring that you don't have to worry about overcooking your food. The LED display shows you the temperature and different settings so that you are aware of the modes and time left. It also has an air filtration system that should help eliminate odours once the food has finished cooking. Finally, it also has a cool-touch handle that lets you pull the basket out safely.
Inalsa Air Fryer
The Inalsa Air Fryer is a good option for people with limited time on their hands as it runs on 1400-W of power and can heat up in just 2-3 minutes, according to the brand. It should also be easy to use as it has a knob that can change the temperature. Another feature that makes this appropriate for people with no time on their hands is that it is dishwasher friendly – this means you can just pop it in the dishwasher without worrying about damage. It has a food basket with a 2.9-L capacity and a cooking pan with a 4.2-L capacity. It also has a Quick Release button that helps the basket pop out quickly for cleaning.
Solara Digital Air Fryer
The Solara Digital Air Fryer is ideal for people who are using an air fryer for the first time as it has six preset modes. Its rapid 360-degree air circulation feature should ensure that the food is cooked quickly, and you get to enjoy that crispy texture you love. You can select the temperatures and modes on the touch screen and view your selection via the LED display. It is also dishwasher safe.