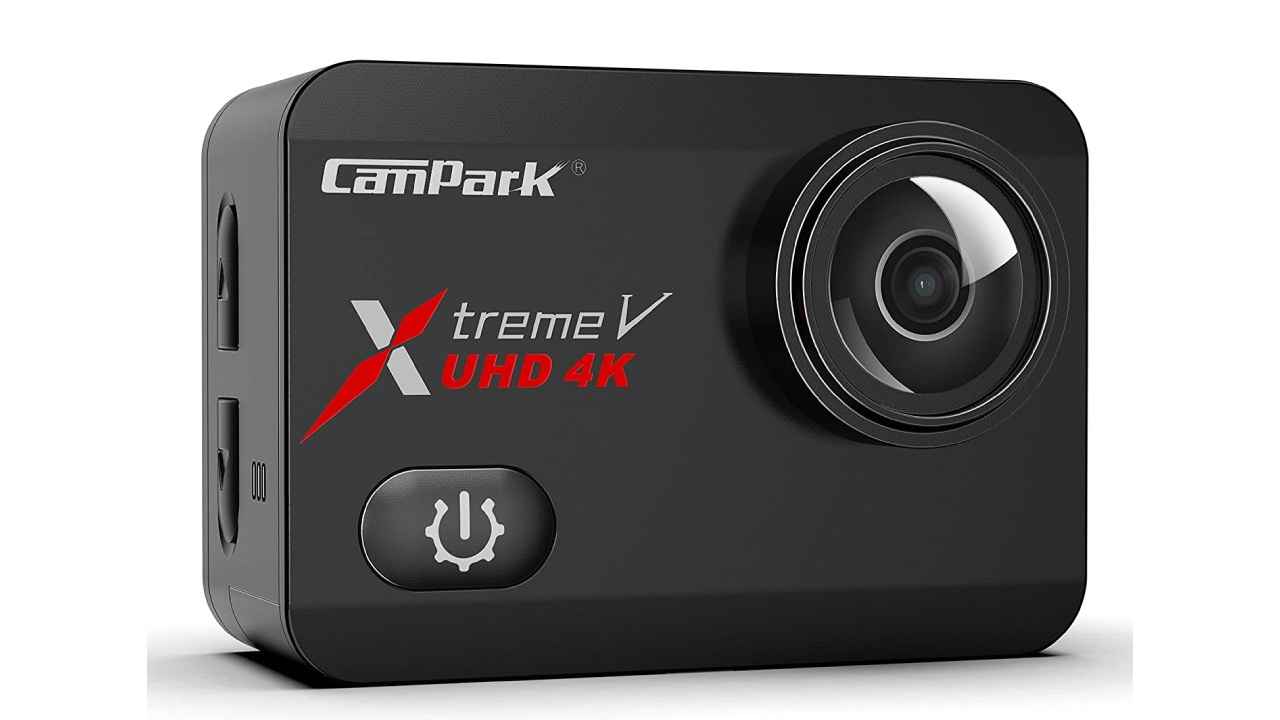 If you're planning to be a sports photographer or simply want to document your adventures in the wild, then you need a camera that has a rugged build, a good sensor, a durable battery, and the ability to ensure shake-free high-quality videos. The following are some of the best action cameras for extreme sports that you can get on Amazon.
GoPro Hero9
The GoPro Hero9 has a 23.6MP sensor that should be able to help you capture great photographs. The lens shoots in 5k resolution, which should ensure that your videos are crisp and detailed. The brand claims that this camera has a 30% longer battery when compared with its predecessor, as it has a 1720mAh battery capacity. Features such as the HyperSmooth 3.0, TimeWarp 3.0, 8x Slo-Mo and Hindsight should ensure that you capture everything exactly the way you want to. You can also live stream in 1080p on social media to show your followers how great your life is.
Campark X30
The Campark X30 shoots at a 4K resolution at 60fps and 30fps, a 2.7k resolution at 30fps, 1080p at 120fps and 720p at 240fps. As a result, you can ensure high-quality videos no matter how you are shooting them. It has a 6-axis stabilisation feature that ensures that the videos don't have shakes. It comes with two rechargeable 1350mAh batteries and is also a waterproof camera that, according to the makers, can be submerged till 40-m underwater. The Campark X30 also has a 2.0-inch screen that you can use to change settings or watch the videos you've shot.
GoPro Max
The GoPro Max is water-resistant up to 5m, which means you can use it to shoot videos while rappelling or swimming. It has six microphones, and this should ensure that you won't need an external microphone to record your audio. The GoPro Max can be controlled with 13 different voice commands, which should make it even easier to use. You can take 270-degree panoramic shots, which should let you take as many creative shots as you like. It also offers a 180-degree stabiliser to ensure your images and videos are stable.
APEMAN 4K Action Camera
The APEMAN 4K Action Camera has a 16MP sensor and shoots videos in 4K at 30 fps, which means that you should be able to shoot clear and detailed videos when trekking or hiking. It comes with a 2.4G remote that can be controlled at a distance of 10m, which means you can take all the self-portraits you want without doing a mental countdown in your head to anticipate the timer going off. The APEMAN 4K Action Camera is waterproof and can be submerged up to 40m.