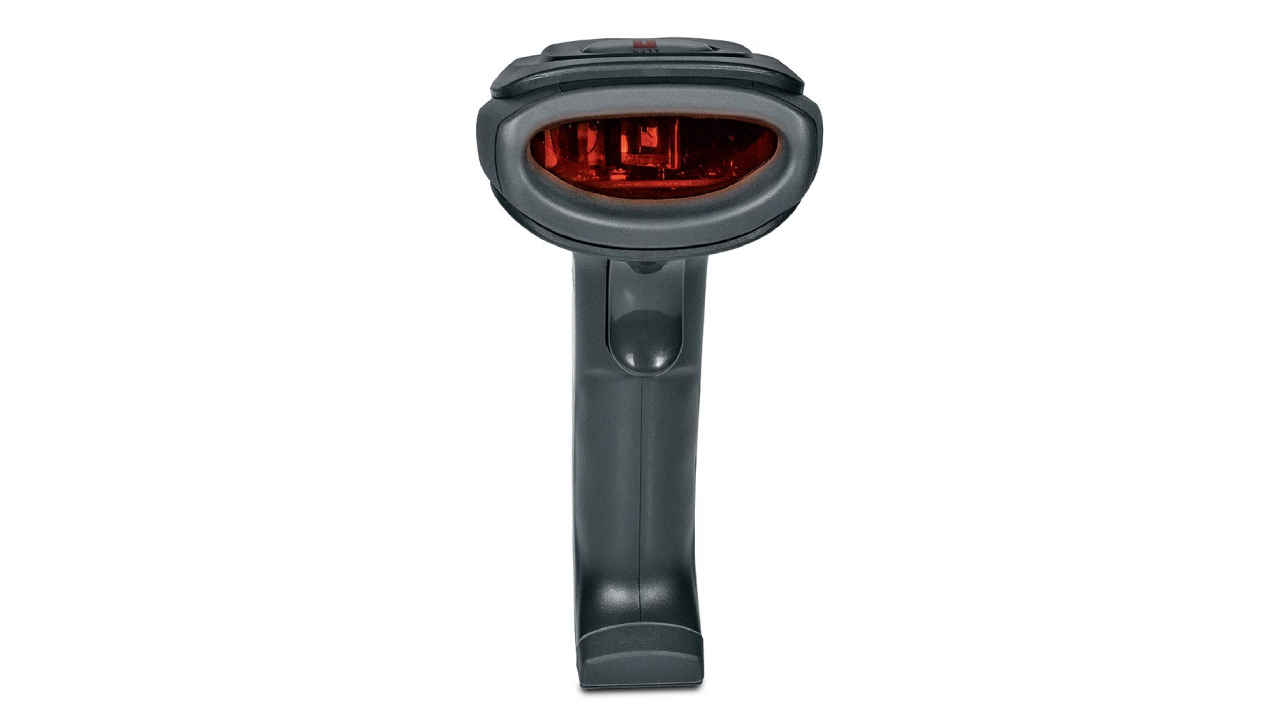 Barcodes are present all around us today – on product price tags, shipment papers and much more. Whether you're running a small business or maintaining a huge warehouse, a barcode scanner is an essential tool for enterprises of all kinds. They help retrieve the price of products for customers for a faster checkout experience in stores. They also help organise inventory and can be used for categorising your products. If you're looking for a barcode scanner for your business, one of the main factors to look for is reliability. You don't want a situation where wrong pricing, failed scans, or incorrect data impedes your operations. Here are some models available on Amazon that promise a great combination of specifications and features for perfect barcode scanning.
RETSOL LS 450 Laser Barcode Scanner
The Retsol LS 450 barcode scanner uses a 32-bit CPU to ensure fast and accurate scanning. It scans a barcode 100 times per second for maximum precision and speed. The model uses a 650nm visible laser diode that aims to scan correctly for a wide range of angles. If you're looking to use the scanner in rigorous working conditions, the LS 450 comes certified with an IP54 rating. This assures you of its durability against the elements. Its ABS body is designed to enhance its robustness further. The model can survive drops from a height of up to 1.5 metres.
iBall WBS-650MV Barcode Scanner
With a scanning speed of 300 per second, the iBall WBS-650MV barcode scanner will never keep you waiting. Its 2200mAh battery takes about 6 hours for a full charge, promising convenient wireless usage post that. The design is water-resistant, which makes it suitable for use in warehouses and industrial environments. Using 2.4GHz WiFi, the model delivers a working range of 100 metres giving you the freedom to move around from the connected system. The inbuilt memory can store up to 65000 barcodes for future retrieval and faster identification. To indicate a successful scan, the unit vibrates gently against your palm.
TVS Electronics BS-C101 Star Barcode Scanner
The TVS BS-C101 Star barcode scanner comes with a scan resolution of 2500 pixels, promising to never miss any details in your scans. It comes with an auto-scan mode, where all you need to do is install it correctly and move the barcode in front of the scanner. This allows you to optimise your barcode scanning performance further with hands-free operation. With a high 300mm depth-of-field, the model is capable of reading barcode from greater distances. The 330 per second scanning speed is high enough for seamless usage. It uses an Ultra-Scan Decoding Technology to deliver increased accuracy in its readings.
PEGASUS PS1146 1D Laser Barcode Scanner
The Pegasus PS1146 features an IP 54 certified dust and water-resistant design that makes it suitable for usage in harsh environments. Additionally, its build is also focused on being ergonomic and easy to use. The black ABS exterior with the blue handle also makes for an aesthetic combination. It comes with a plug and play functionality, ready to go as soon as you plug it in. The model can achieve 300 scans per second for high-speed scans. The two-metre-long cable gives you enough room to move around from the connected system. Weighing under 150grams, it is easy to hold on to for longer periods.