Highlights:
Apple has been granted a patent for its harmful gas detector tech
The harmful gases include ozone, nitrogen monoxide, sulfur dioxide, among others
The tech may be used on future products like iPhones, iPads or Apple Watch
Last year, Apple launched the Apple Watch Series 4 with ECG monitor and with a hardware that has the ability to detect Atrial Fibrillation or irregularities in heart rhythm. It seems Apple is quite concerned about people's health and now has taken a step forward in bringing an apparatus to people's hands that could detect harmful gasses. Apple plans on producing robust miniature gas sensors with enhanced poisoning resistance.
Apple has been granted a patent, which illustrates how its future products like iPhone, iPad or Apple Watch may have built-in sensors to detect harmful, poisonous gasses, such as Carbon Monoxide (CO). These miniature gas sensors can be employed for long-term implementation of environmental and health-sensing and hazardous gas species detection in applications such as smart homes, internet of things (IoT), and other applications.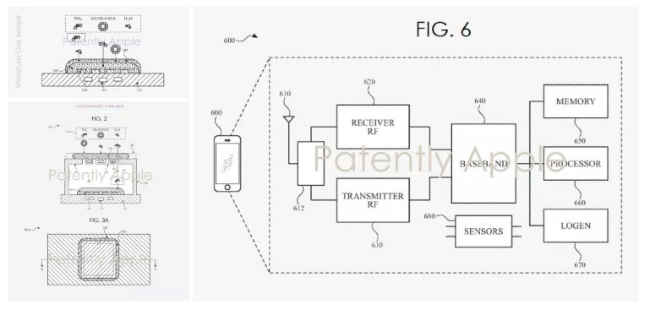 "Carbon monoxide (or CO) is an odorless, tasteless, invisible gas that is sometimes called the silent killer because it poisons and kills many people each year, without them ever being aware of the danger. Having a miniature gas sensor built into an iPhone or Apple Watch will be able to notify a user that they could possibly be in a dangerous environment at home, at work or in the public," Patently Apple said in a post.
The diagrams in the patent application, which was originally filed in 2018, show a "miniature gas sensing device encased in an enclosure". As for the "enclosure", an Apple Watch is what's being used in the patent demonstration. Patently Apple says that "considering that this is a patent application, the timing of such a product to market is unknown at this time." The apparatus lists a number of harmful gases that the sensor is said to detect.
Patently Apple says that the patent claim #9 points to a "target gas comprising of at least one of ozone, nitrogen dioxide, nitrogen monoxide, sulfur dioxide, carbon monoxide, methane, and volatile organic compounds, and wherein the components of a gas mixture other than the target gas comprises poisoning species including siloxanes, sulfates, phosphates and chlorides, and/or interfering species such as water vapour."
Related Read:
ECG Sensor on the Apple Watch Series 4 saves a life within days of launch
For more technology news, product reviews, sci-tech features and updates, keep reading Digit.in or head to our Google News page.