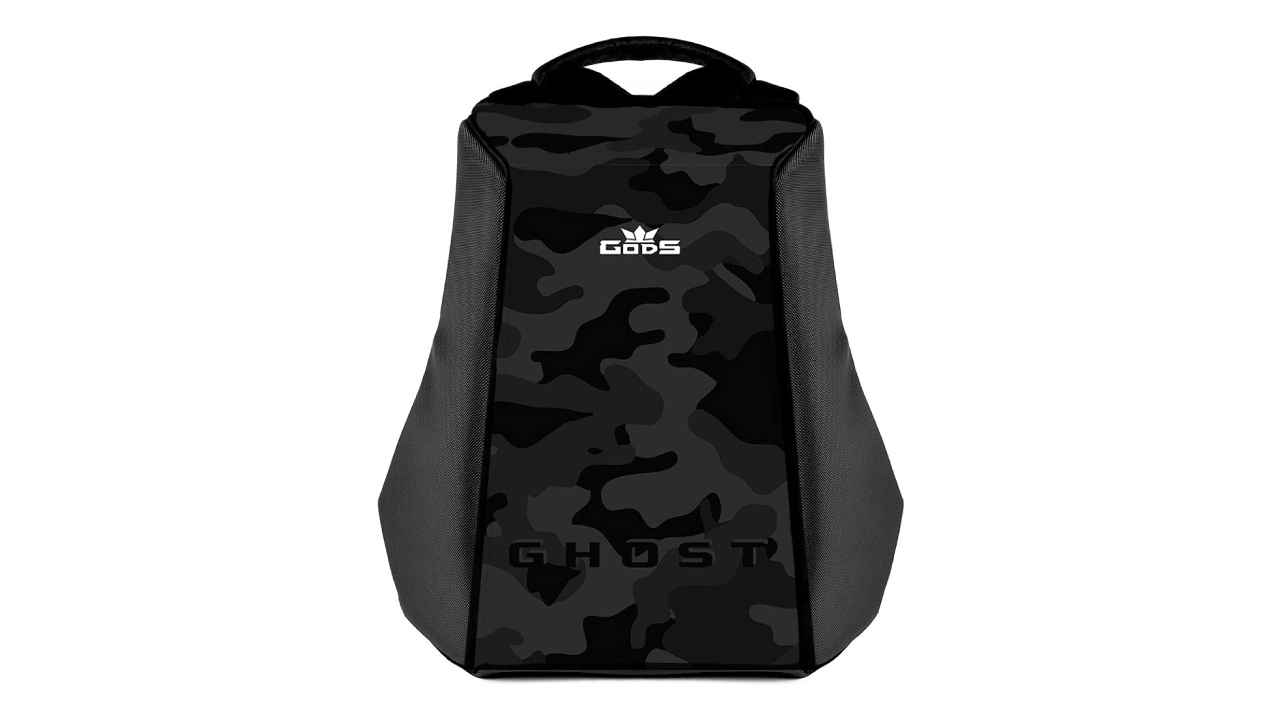 Your laptop is one of the most valuable items, not just in terms of money but also as you store a lot of personal and professional data in it which you cannot afford to lose. Not just laptops, but our backpacks these days include a number of valuables including wireless and wired earphones, power banks, charging adaptors, and more. As laptop thefts have become more and more common, it is the need of the hour to provide more security to your laptop while carrying it outdoors. Laptop backpacks that come with an anti-theft design can prove to be extremely helpful in providing this security and protecting your laptop against theft. Below you can read about some anti-theft backpacks available on Amazon that may help to keep your laptop safe.
GODS Ghost anti-theft laptop backpack
This GODS Ghost anti-theft laptop backpack comes with easy to access pockets that are present on the shoulder straps to make it easy for you to reach your cards and cash. The dedicated laptop compartment of this bag makes any laptop up to 15.6 inches fit easily and comfortably. This backpack has only a rear opening which ensures maximum safety and its 180-degree opening allows you to open it like a suitcase and lets you organise your stuff efficiently in the backpack. The heavy-duty YKK zippers ensure high durability. This backpack also comes with a water-resistant design which keeps your laptop safe from water damage. With the GODS Ghost anti-theft laptop backpack, you get 2 different styles to choose from with different variants like daring texture and premium smooth.
Fur Jaden anti-theft backpack
The Fur Jaden anti-theft backpack, while protecting your laptop from thefts, also makes it possible for you to charge your phone on the go with the charging dock that allows you to connect your portable charger. Weighing just 0.6 Kg, it is easy for you to carry around. The 1 main compartment for your laptop and 7 other small pockets allows you to efficiently organise your goods. The anti-theft and stylish design of this unisex backpack allows you to carry your laptop without any worries while also flaunting your backpack.
Dyazo Anti Theft Backpack
If you often have to travel outside the country for your work and you are looking for an extra secure backpack to carry your laptop in, Dyazo anti-theft laptop backpack might turn out to be the right choice for you. The backpack comes with a customs lock which allows you to set a password without which no one would be able to open your backpack. This lock ensures added security to your laptop and also allows the customs officers to easily open and relock your bag without damaging it. The durable and water-resistant fabric of this anti-theft laptop backpack keeps your laptop safe from water damage and ensures long-lasting use of the backpack.
Xator anti-theft laptop backpack
This Xator anti-theft laptop backpack comes with an efficient design that allows you to place your laptop, charger, phone, tablet, cables, sunglasses and pens all in separate compartments. The ergonomic shoulder straps make it comfortable for you to carry the backpack easily by providing proper balance and cushioning. The tough and agile design of this backpack allows rough usage and adjusts to your lifestyle.