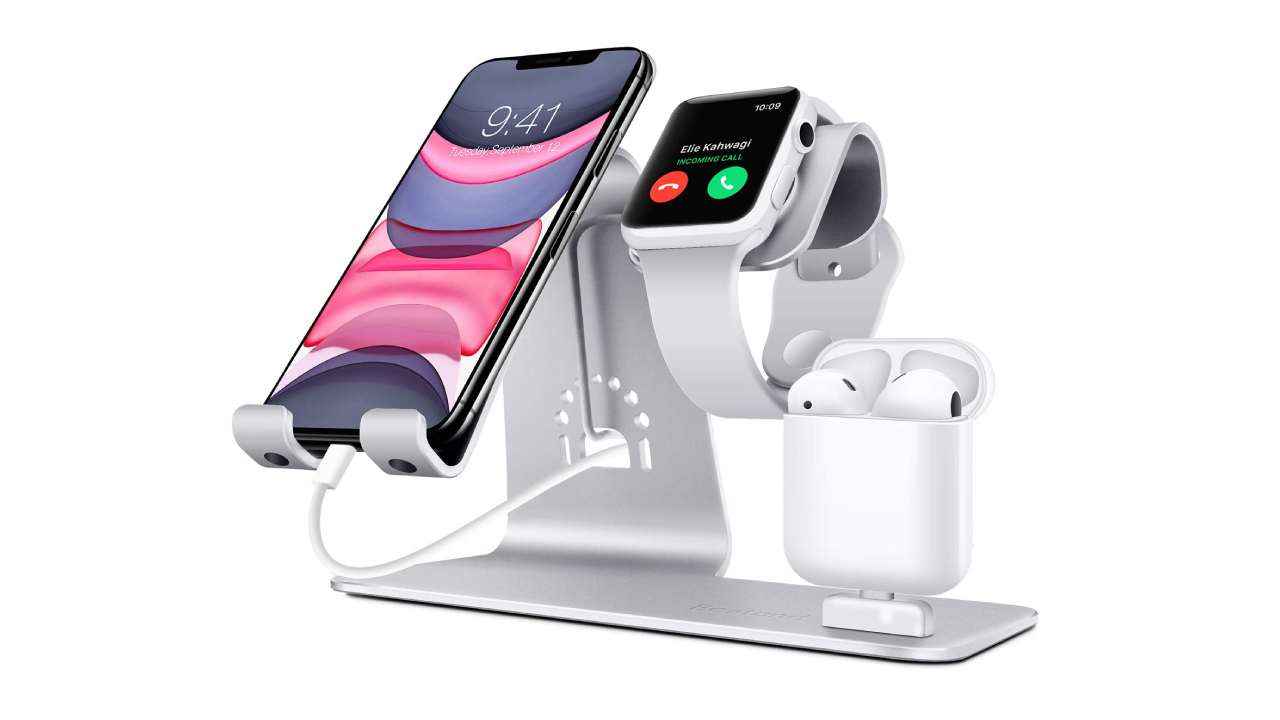 With the launch of AirPod, the truly wireless earphone category had a new contender. AirPod offers a high-quality, truly wireless earphone experience. But that doesn't come cheap, so it is better to protect it against any accidental damages. There are lots of AirPod accessories that not only protect them but also stylize them. Below mentioned are some AirPod accessories that offer protection and sturdiness to your pair of AirPods.
Sceva Silicone Shockproof Protection Carrying Bag Cover for AirPods Wireless
Sceva premium silicone shockproof case is an ideal choice for Airpod charging case. It comes with one step hassle-free installation and is anti-scratch, anti-slip, flexible and shock-resistant. It provides complete protection from scratches and comes with a durable carabiner that makes it suitable for all the activities like running, hiking, camping, etc. The 3mm thick silicone layer provides complete protection against any impact.
Caseology Vault, AirPods Pro Case, TPU Cover, Double Pattern, Carbon Fiber and Sandstone
Caseology Vault offers complete protection against scratches, dirt and other minor damages. It comes with a precise cut for the charging port and includes a key ring for easy mobility. It is easy to install a TPU case that provides a better grip with the unique carbon fibre pattern. Caseology Vault is compatible with the wireless charging also so that you don't have to remove the case every time.
ATOPHK 2 in 1 Premium Aluminum Desktop Stand Charging Dock Station for Apple Watch
ATOPHK 2 in 1 stand is a premium aluminium charging dock station for the Apple Watch and Airpods that charges both the devices at the same time. It is made up of a high-quality solid GB aluminium that undergoes through 9 specialized processes for getting a perfect solid build. The non-slip pad on the bottom increases the overall stability. It comes with nightstand mode and built-in cable path for easy cable management.
Best 3 in 1 Apple Watch Stand, Airpods Charger Dock, Phone Desktop Tablet Holder for Airpods
Bestand charging dock station is convenient for charging Airpod, Apple Watches and smartphones from major manufacturers. It is made of aluminium alloy with an anti-skid silicone pad that provides a sturdy stand. The unique Bestand logo hole cutout manages the long and short charging cable efficiently and provides a premium look. It is compatible with all mainstream smartphones and tablets.