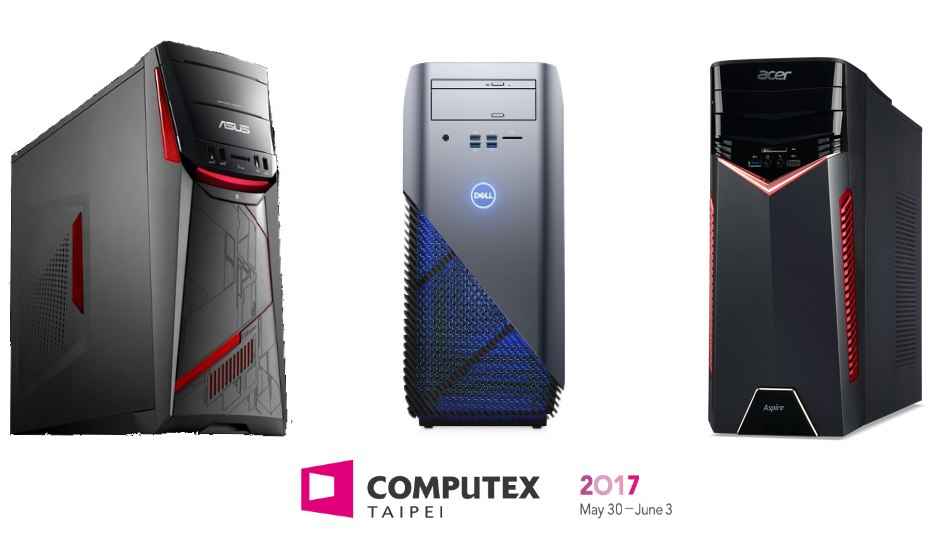 HIGHLIGHTS
AMD ropes in all the big OEM brands to increase market penetration of AMD Ryzen CPU and Polaris GPUs
At the COMPUTEX 2017 AMD press conference, AMD along with Acer, ASUS, Dell, HP and Lenovo announced new AMD Ryzen based desktops and notebooks. This includes the world's first gaming laptop based on Ryzen – the ASUS ROG STRIX GL702ZC. Most of the OEMs on stage had demo units ready but except for ASUS, they all had either All-in-Ones (AIOs) or desktop machines. Towards the end of the session, AMD revealed a prototype design for a sub-15 mm Ryzen based 2-in-1 convertible laptop. AMD seems to be gunning for the entire PC portfolio by the looks of it.
Let's take a look at what all machines AMD unveiled today.
Dell
Dell was the first to be called on stage. They announced two all-in-ones and a desktop based on AMD Ryzen CPUs and AMD Radeon GPUs. The Dell Inspiron 27 7000 All-in-One will be the first to have an AMD Ryzen processor powering it. The other unit will be an Inspiron Gaming Desktop.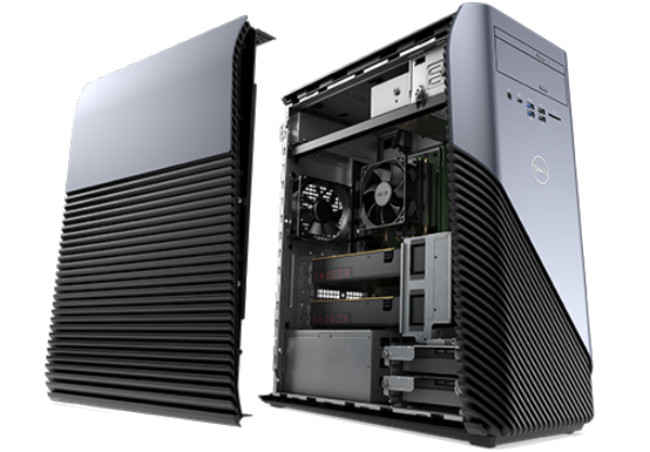 "Dell is excited to implement AMD Ryzen™ solutions in our new Dell Inspiron Gaming Desktop and Computex d&i award winner, the Inspiron 27 7000 AIO," said Ray Wah, senior vice president and general manager, Dell Consumer and Small Business Product Group. "Dell is committed to providing the best Ready for VR and PC Gaming solutions for all budgets and levels of play; AMD's Ryzen™ processor delivers fast responsiveness and performance at a great price for gaming, VR and other computing needs."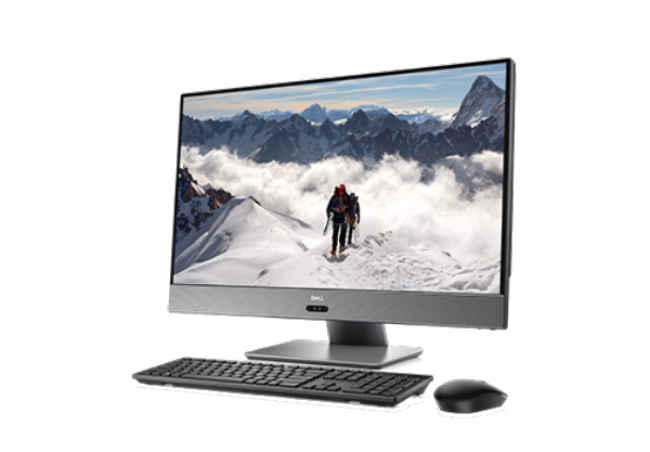 ASUS
ASUS has multiple units coming in as well, especially under the Republic of Gamers (ROG) brand. They announced the ROG STRIX GL702ZC which will pack an 8-core Ryzen processor and an AMD Radeon RX 580 GPU. ASUS will also have the G11DF desktop machine featuring AMD technology as well.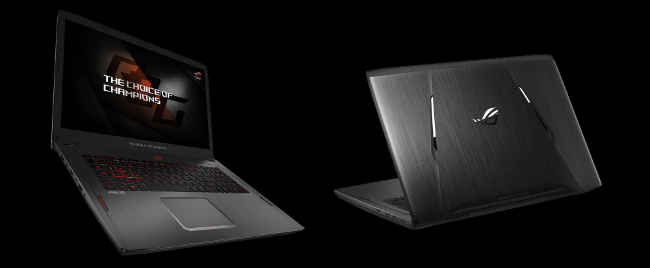 "ASUS Republic of Gamers (ROG) is dedicated to delivering the most innovative hardcore hardware for truly dedicated gamers," said the Chief Operating Officer of ASUS, S.Y. Shian. "We are excited to announce our brand new powerful ROG mobile platform – the Strix GL702ZC. This system, equipped with AMD's latest 8-core Ryzen™ processor and an AMD Radeon™ RX580 GPU, is the first ROG product that we've designed around AMD and it is a gaming powerhouse."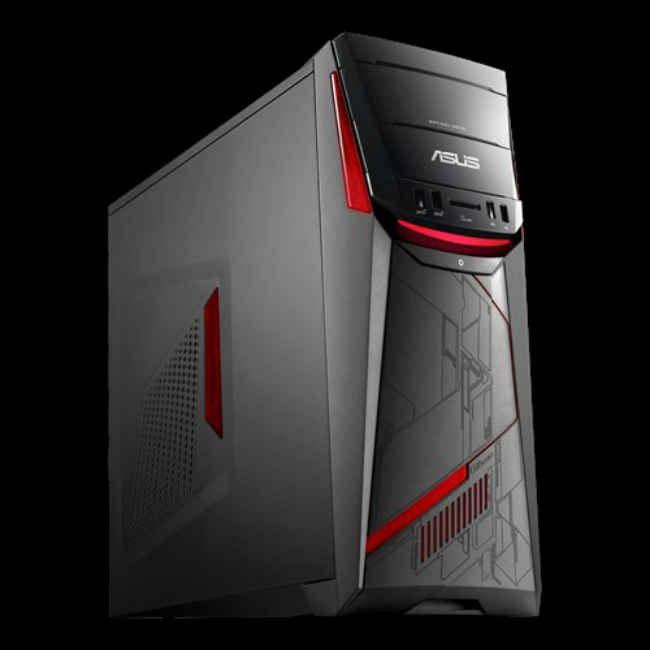 Acer
Acer went for a more fleshed out system with the Acer Aspire GX-281 desktop. Details about the Acer GX-281 desktop were leaked way earlier when a Dutch online retailer accidently listed machines featuring Ryzen 5 and Ryzen 7 CPUs. At that time, the Acer machines only listed NVIDIA Pascal graphics cards but Radeon RX cards are expected when the products start shipping.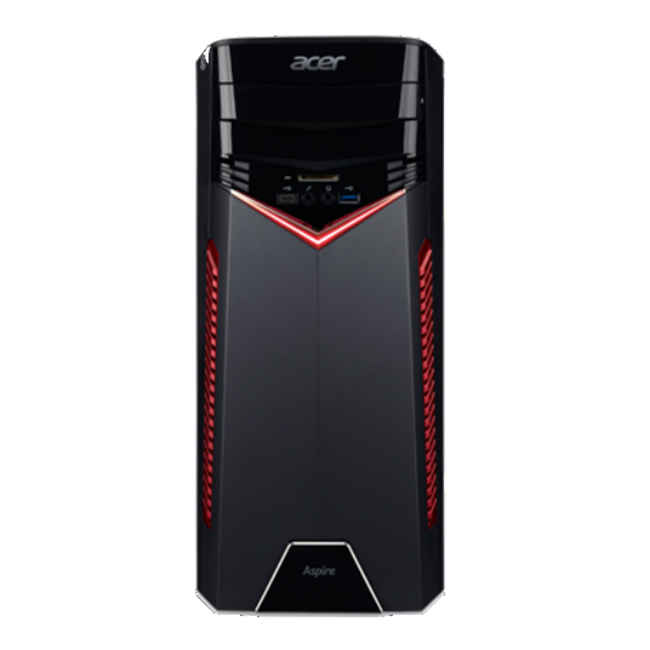 "Announcing the Acer Aspire GX-281 desktop with AMD Ryzen™ processors in late April, we are proud to be on the forefront of AMD's new technology," said Jerry Kao, president of IT Products Business at Acer. "We look forward to continuing our partnership with AMD to bring more exciting products to the market together."
HP
We didn't see much being revealed about the HP machines with AMD CPUs or GPUs from among the demo units. We'll have to keep our ears to the ground for this one.
"HP is focused on delivering bold innovation in the gaming space, including virtual reality and eSports, with a portfolio that offers extreme performance and the best possible experience for all gamers," said Kevin Frost, vice president and general manager of consumer personal systems, HP Inc. "AMD's recent launch of Ryzen™ processors has generated great excitement in the market and we believe there is a set of customers who will benefit from devices powered by Ryzen™."
Lenovo
Last on the list is Lenovo with two products, the Lenovo IdeaCentre 720 and Lenovo IdeaCentre 510. IdeaCentre brand is all about desktop machines, so it was a bit surprising that a manufacturer like Lenovo didn't have a laptop ready but ASUS did. Nevertheless, more should be revealed in the coming days.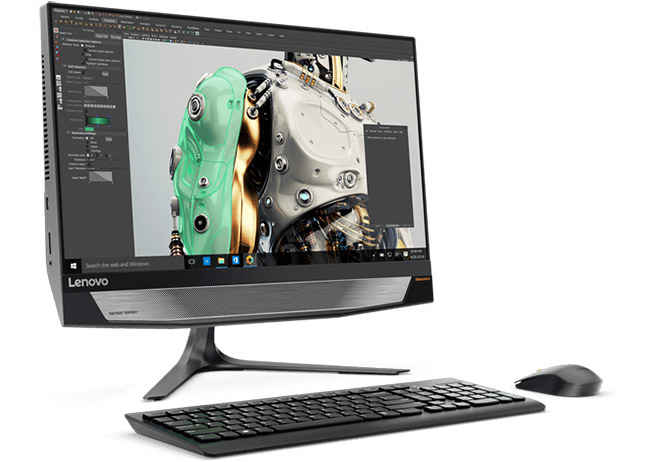 ​
"Desktop PCs are no longer just for work – consumers use them for watching their favorite movie on Netflix, editing their digital photo collection and even gaming. They expect top performance and a smooth experience," said Tony Chen, executive director of Lenovo's Consumer PC Product and Portfolio Management. "Our Lenovo IdeaCentre desktops with the latest AMD Ryzen processor give users outstanding multitasking capabilities, alongside the high performance they need for next-gen personalized computing experiences, such as VR and high-quality streaming."