Global manufacturer of innovation, ZOTAC Technology, announced the official start to the ZOTAC GO MASTERS CG:GO Asia Regional Finals 2018 yesterday. The tournament will commence at Nangang Exhibition Hall at COMPUTEX 2018 in Taiwan and will take place during the course of it, from June 5 to June 9. The finalists advanced through ZOTAC CUP Asia Online Qualifiers and include participants like EMC, SCARZ Absolute, MVP PK, EXECUTIONERS, Alpha Red and Sad Story as well as two top invitational teams - ORDER and Signature Gaming. The finalists meet each other at the grand opening before they go on to face each other live on stage.
The eight teams will battle each throughout the elimination rounds on June 5 and 6, the playoffs and semifinals from June 7 to 8, followed by the Finals on June 9, in an attempt to secure the lion's share of the $20,000 USD prize pool. The winner will also secure a highly desired spot in the Grand Finals at the Hong Kong E-Sports and Music Festival which will be held on August 24 to 26.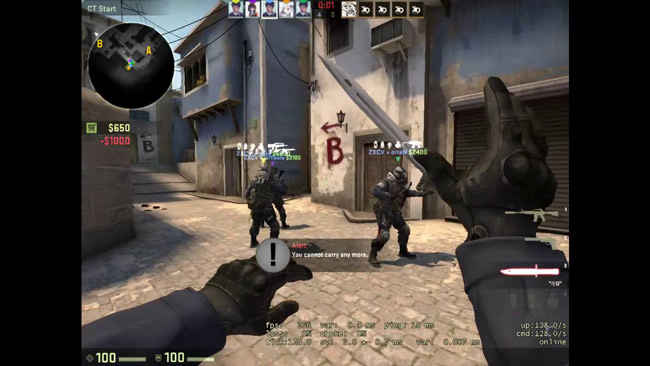 Counter-Strike: Global Offense (CS:GO)
Tony Wong, CEO of ZOTAC Technology enthusiastically said, "We had a great time for hosting the first eSports tournament in COMPUTEX last year, and this year we return here in full force, bringing the best Asia CS:GO teams and top-tier gaming system into the show, thanks to our partners NVIDIA, HyperX, Intel, ViewSonic, and Zenox willing to give us their support."
"In the ZOTAC booth we have also prepared a lot of fun activities and upcoming product showcases so all fans and visitors can enjoy the competition as well as our new innovations," added Chinny Chuang, the ZOTAC Global Director of Marketing.

The Prize Pool in the Regional Finals and Grand Finals.
VG.Flash Gaming announced that they would be joining the ZOTAC CUP MASTERS 2018 CS:GO Grand Finals roster. Following their announcement, Chinese professional CS:GO team Tyloo will be debuting as the first direct global invitee to officially enter the fray which will lead to the sought-after Grand Finals. Three regional champions and two to-be-decided team invitees will join VG.Flash Gaming and Tyloo to battle for the win that entails a massive $3,00,000 prize pool, the largest prize pool in ZOTAC CUP MASTERS' history.
The Regional Finals will be globally live streamed on the ZOTAC CUP Twitch channel and will be available for viewing in various languages such as English, Japanese, Chinese, Cantonese, Korean, Vietnamese, Thai, Indonesian, and will have more language options on the ZOTAC CUP MASTERS Official Microsite.