Sony's PlayStation 5 console has remained out of stock, for the most part, this year too. While a lot of people have managed to get a taste of the console in markets like the US, it's been fiendishly difficult to get one in places like India. The PS5 restock was a mess in 2020, and it has gotten even harder to buy one this year.
It turns out, things are going to remain more or less the same throughout this year and the next one. According to Sony, the shortage of console units isn't going to end unless the demand declines. And the demand, as we all know, isn't showing any signs of slowing down. We're pretty sure a lot of you reading this article are desperate to buy the console.
Speaking to investors, Sony CFO Hiroki Totoki confirmed that it has been challenging to keep up with strong demand. He noted that in addition to the global semiconductor shortage, there are "other factors" contributing to the scarcity. Totoki didn't dive deep into the details about these other factors that are in play, but we are assuming one of them may be the global shipping crisis right now due to the pandemic.
That being said, Sony is still trying to achieve more sales figures for the PS5 than it did with the PS4.
"As I said earlier, we're aiming for more sales volume than the PS4, but can we drastically increase the supply? No, that's not likely. The shortage of semiconductors is one factor, but there are other factors that will impact the production volume. So, at present, we'd like to aim at second-year sales of 14.8 million, which was the second year of PS4," Totoki said.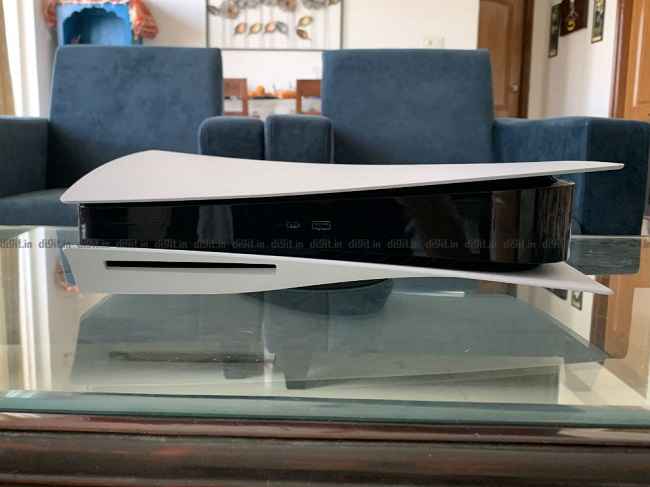 So, what does this mean for an average consumer looking to buy the PS5? Well, it's going to be very difficult to grab a PS5 this year and most likely in 2022 as well. Sony has left the door open for the supply to increase in 2022, but it's best to assume that the PlayStation 5 won't be readily available to pick up from stores until 2023.
The demand is only going to increase as more PS5 exclusive games drop on the market that can't be played even on the PS4. Sony may have to eventually tap 6nm AMD chips as per the rumours, but let's not speculate just yet and hope for the best.