Sony has given gamers a " sneak peek at what PS5 games will look like when you see them on store shelves starting this holiday". The company did this by revealing the design and box art for one of the consoles launch window titles, Spider-Man Miles Morales. The box looks very reminiscent of the PS4 box with the difference being on top which houses the logo. On the PS4, we had the blue case with a white PS4 logo up top but this time around the top has a white stripe with a black PS5 logo reminiscent of the PS5 console design.
On the spine, the blue and white PS4 logo is also replaced with the same white and black PS5 logo which will distinctly separate the PS5 games and PS4 games on store shelves and in your personal collection as well. Since the PS5 is backwards compatible with the PS4, it is likely that you will retain your current PS4 library and show it off. In terms of dimensions, it looks like the box will be the same. Below is a look at the box art for PS4 games, so you can draw a clear reference.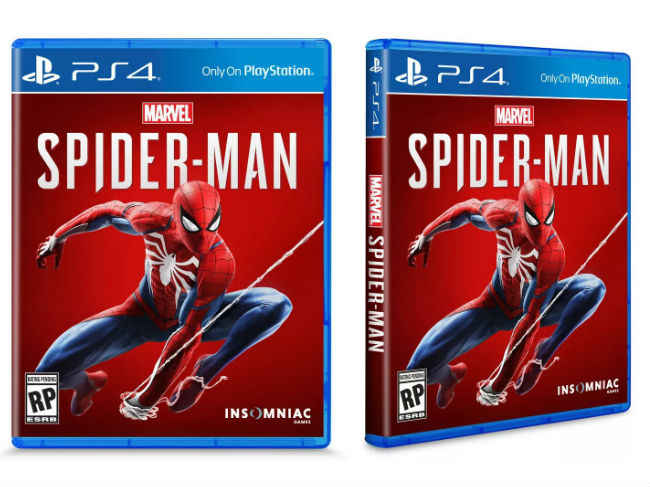 The PS5 is slated to launch in Holiday 2020 and Sony held an event last month to show off the console design. You can check out the PS5 design and how it compares to the Xbox Series X design here. There is no information available about the PS5 pricing, but the console has been listed on Flipkart and Amazon in India and interested gamers can register to get notified on updates about the console. When the PS4 launched internationally, it came to India 2 months after its international launch, so we can expect the same timeline for the upcoming console. You can read more about the PS5 specs and how it compares to the Series X here.