Fans are furious over Rockstar after the release of the official "Grand Theft Auto: The Trilogy - The Definitive Edition" on PlayStation, Xbox and PC. The game was released as a broken mess with many technical issues essentially degrading the gameplay to a great extent. The game includes the remastered version of GTA III, GTA: Vice City and GTA San Andreas.
In the latest statement, Rockstar apologized for the broken state of their latest games and acknowledged that the new game does not meet the studio's world-famous standards. The studio is promising to release an extensive update really soon to fix all the major bugs currently plaguing the three remastered GTA titles.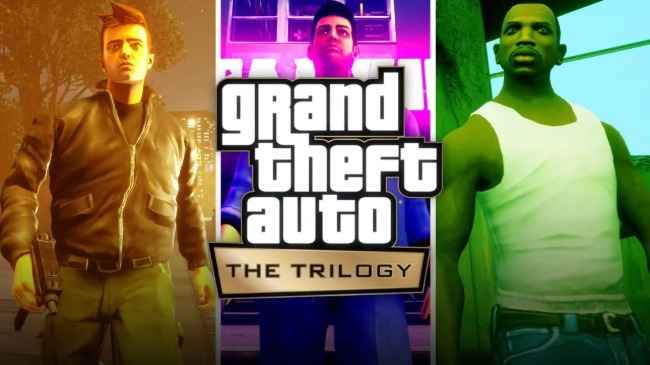 Rockstar Apologizes For GTA Trilogy Remaster
Prior to the release of GTA Trilogy Remaster Definitive Edition Rockstar removed the original classic GTA titles from its online stores. After criticism from many loyal fans and a disastrous game release, Rockstar admits their short-sighted move and now plans to make the original titles available online once more.
Furthermore, anyone who buys the latest GTA: The Trilogy - The Definitive Edition will also get the classic titles absolutely free, which I personally agree is a redemptive step albeit the first one on a long road to recovery. Earlier this year, a number of high profile executives who worked on the GTA series left the studio sparking the rumour of an impending downfall.
If you're thinking of buying the latest GTA Trilogy remaster, my personal suggestion would be to wait for the official patch to fix the major bugs before investing your hard-earned money.