Tencent has announced that with the upcoming version 0.10.0 update, PUBG Mobile will finally get the Vikendi Snow Map. While the same map is currently available on PUBG PC test servers, it is still a couple of days away from being rolled out to the title's mobile version. Before the game is made available on mobile phones, we have gathered all available information regarding the new map so that when you enter the game, you can be as prepared as possible. Do note that most of the information available for the game currently comes from the beta PUBG Mobile that we have access to, the game's PC test server and the official patch notes provided by Tencent.
Know thy map
The first and foremost aspect of acing the game is to know the new map and the terrain. The Vikendi map is a snow filled 6x6 km map which comes with numerous new areas to explore. Some of the notable areas include a cosmodrome, a prehistoric Dino Park and Castle, among others. We downloaded the new beta version and the map is around 134 MB in size.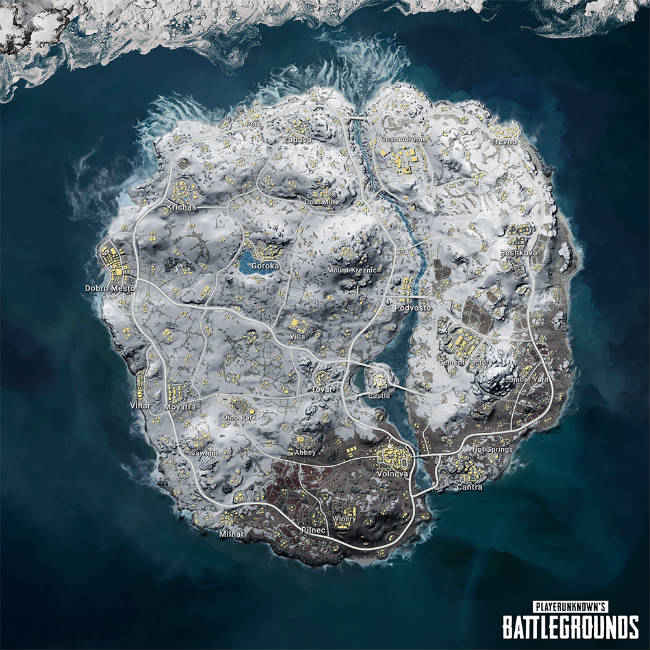 Here is a complete list of locations available within the new Vikendi map:
Port
Zabava
Cosmodrome
Vihar
Movatra
Dobro Mesto
Krichas
Trevno
Peshkova
Lumber Yard
Milnar
Sawmill
Dino Park
Goroka
Coal Mine
Hot Springs
Cantra
Volnova
Tovar
Villa
Castle
Winery
Pilnec
Mount Kreznic
Podvosto
Cement Factory
Abbey
Loot rich locations in Vikendi
As per some game streamers, there is a good chance of acquiring loot at Kricha, Goroka, and Cosmodrome. Additionally, Castle is supposed to have good loot, but it seems that due to some issues with the game, players are currently obtaining SMGs and shotguns at the location. As mentioned earlier, Vikendi is already available on PUBG PC test servers and there are a bunch of videos that will give you an idea of how the new map works. Additionally, the game developer has added a touch of holiday spirit to the game by adding Christmas lights to the loot crates.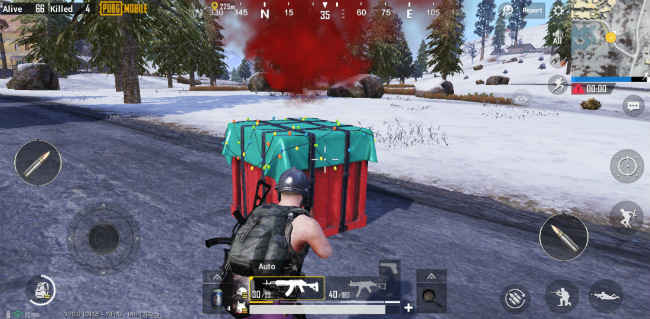 New vehicle and footprints
The new map is filled with snow for the most part and players leave footprints when they run across the terrain. However, we didn't observe the same in the beta version but it could be made available with the stable update of the game. One can use the Vikendi exclusive snowmobile to travel in the game but other vehicles are available as well.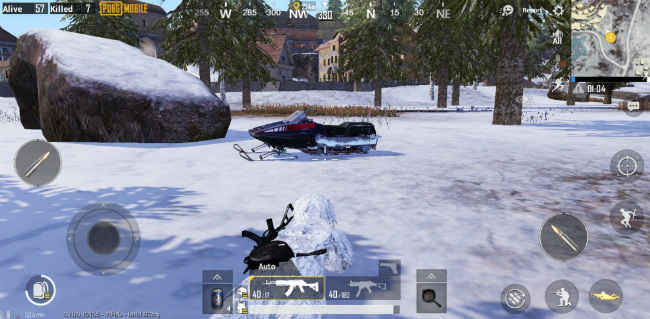 Do note that the Snowmobile is hard to control and developer might make some improvements to the control. While it's not confirmed, rumours doing rounds of the internet suggest that doing bunny hops leaves no footprints on the snow at all. If you are playing the game on PC, do let us know if this is true or not.