Highlights:
PUBG Mobile India Series 2019 finals is on March 10.
20 teams will battle it out at GMC Balayogi Indoor Stadium in Hyderabad.
You can also watch the livestream at PUBG Mobile's official YouTube channel.

It's time! The first official open-to-all PUBG Mobile tournament hosted in India is nearing its end and the grand final of the tourney will take place on March 10 at GMC Balayogi Indoor Stadium, Hyderabad. Sponsored by OPPO, the PUBG Mobile India Series 2019 follows the success of the PUBG Mobile Campus Championship in October, which was aimed at college students.
A press note says that the PUBG Mobile India Series had over 400,000 games in four rounds of in-game and online qualifiers, featuring some of the top PUBG Mobile clans such as RIP, PAiN, SouL, 8bit and Oxy. "With India Series 2019, we set out with the objective of making esports accessible to all segments of the PUBG Mobile fanbase by keeping it open-to-all. After launching India Series in January, we received a massive 575,000 registrations, out of which the top 80 have made it to the finals," Aneesh Aravind, General Manager, Tencent Games, India, said in a statement.
The tournament was open to all Indians who had a PUBG Mobile account above level 20. Over 2,000 teams were selected for the playoffs and from that lot, 20 best teams will fight it out at the finals. The winning team will walk away with Rs 30 lakh, the first runners-up will be awarded Rs 10 lakh and the team on the third spot will get Rs 5 lakh as the prize money.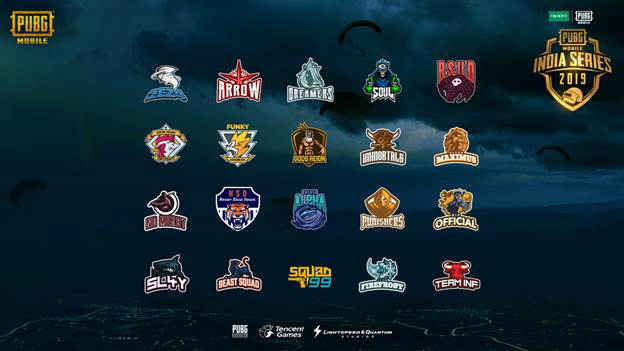 The 20 teams who will battle it out in the finals are: S0UL, The Punishers, Gods Reign, Oxygen Alpha, Team INF, Maximus Alpha, Team FireFrost, SQUAD99, Team 2EZ4, IMT Immortals, NSD_, Funky Monkey, ARROW, No Mercy, The Dreamers, BSUD, BackFromSeverny, SL4Y, The Beast Squad and RIP Official.
There are prizes for different categories as well. "The MVP" award will be given to the player with maximum number of MVP, "The Exterminators" award will be given to the team with maximum kills and "The Healers" to the team with the highest number of revives. In the individual awards, "The Redeemer" will be awarded to the player with highest amount of health restored, "The Lone Ranger" award will be felicitated upon the player with the maximum survival time and "The Rampage Freak" will be given to the player for the maximum number of kills in one game. Each of these categories would receive a cash prize of Rs 50,000.
PUBG Mobile India Series live stream
Those who want to catch the action live, free limited passes to attend the finals can be availed at www.pubgmobile.in later this week. Those who want to follow the action while at home can visit PUBG Mobile's YouTube channel and Facebook page. The live broadcast will start at 1PM on March 10.
Related Read:
PUBG playing man narrowly escapes death, drinks acid instead of water