PUBG Mobile is doing rather well as the game developers recently announced it has over 100 million monthly active followers. The PC version of the title seems to have taken the backseat and as per Steam charts, average peak player count over the last 30 days was just over 815,000. While the PC version of the game is paid, there is also PUBG Lite that can run on less powerful systems, works in areas with patchy internet connectivity and is free to play. PUBG Lite will soon launch in India and the game creators have announced its first event as well.
As per a PUBG Lite Facebook post, the game event will take place at the upcoming Gamer Connect (GC) event in Kolkata. Players can win some exclusive in-game items by visiting the PUBG Lite booth during GC Kolkata, clicking a photo at their booth and posting it on their Facebook page with the hashtag #PUBGLITE #PLAY_PUBGLITE_TOGETHER. Additionally, they need to like the official PUBG Lite Facebook page and fill out a Google form at the venue to receive gift codes via email on June 13.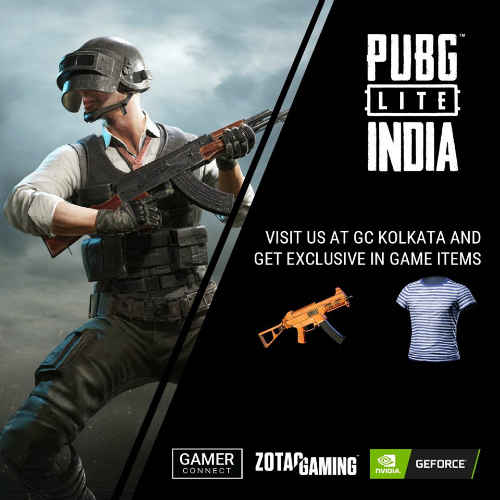 PUBG on PC is a fairly demanding title that has a minimum requirement of 8GB RAM, 30GB of storage, an i5-4430 / AMD FX-6300 processor and Nvidia GeForce GTX 960 2GB or AMD Radeon R7 370 2GB GPU. PUBG Lite, on the other hand, can run on a PC with 4GB RAM, requires 4GB storage, 2.4GHz Core i3 processor and Intel HD Graphics 4000 GPU. The title has been on Closed Beta Test since October and the beta is most likely to be extended to India as well. As mentioned earlier, PUBG Lite is free to play. It includes the Erangel map and one will get to play in Solo, Duo and Squad modes, in Third Person Perspective (TPP). It is not yet known if or when the other maps or new game modes will be added to PUBG Lite.