News
Nvidia dual-GPU flagship comes to India with the ASUS GTX 590, for Rs. 48,000
The Nvidia GeForce GTX 590, the company's flagship dual-GPU card, has arrived in India in the form of the ASUS ENGTX590. Priced at Rs. 48,000 in the country, potential Indian buyers will again have to resign themselves to a hefty premium over the $700 ret
Abhinav Lal
| Published 07 Apr 2011 17:20 IST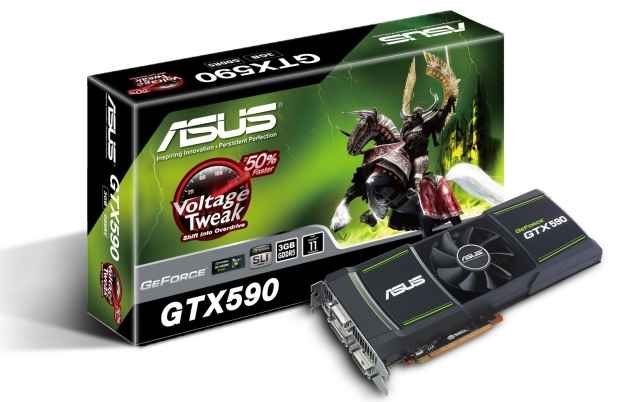 The Nvidia GeForce GTX 590, the company's flagship dual-GPU card, has arrived in India in the form of the ASUS ENGTX590. Priced at Rs. 48,000 in the country, potential Indian buyers will again have to resign themselves to a hefty premium over the $700 retail price for the card, but then again, some things are priceless.
[RELATED_ARTICLE]The ASUS design of the GTX 590 has slightly faster core and memory clocks at 612MHz and 855Mhz. Apart from drivers, the ASUS ENGTX590 also ships with an updated Voltage Tweak utility, which will help users overclock the card's core clock up to a blistering top-end of 918MHz. It's 11-inch length is relatively diminutive for the power the card packs, but interested buyers should check their cabinets for space first!
For more details about the GTX 590, refer to our previous coverage.