For all the GTA fans out there, this is the best piece of news you could have received this winter. Rockstar games says that the GTA: San Andreas title is now available for iOS devices. The good news doesn't stop here, because the developer says that the Android, Windows Phone and the Kindle platform versions will be rolled out soon. The open world constant action game will cost $6.99 and is available on iOS devices starting the iPhone 4s and above and the iPad 2 and later. The game will cover the cities of Los Santos, San Fierro and Las Venturas, which are a part of the state of San Andreas.
The enhancements include re-mastered, high-resolution graphics including lighting enhancements, an enriched color palette and improved character models. Also, Rockstar Social Club members will get cloud save support for playing across all your iOS devices.
However, for dynamic detailed shadows and real-time environmental reflections, you will need to have at least an iPhone 5 or an iPad (4th generation).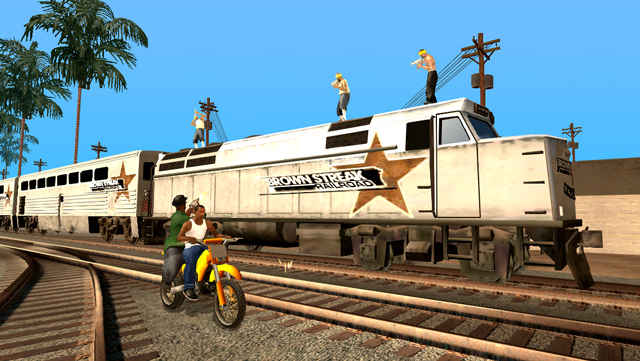 GTA San Andreas is following GTA 3 and GTA: Vice City for the smartphone platforms. GTA 3 and Vice City are also available in the Apple App Store and Google Play store.