Nintendo 3DS release dates and pricing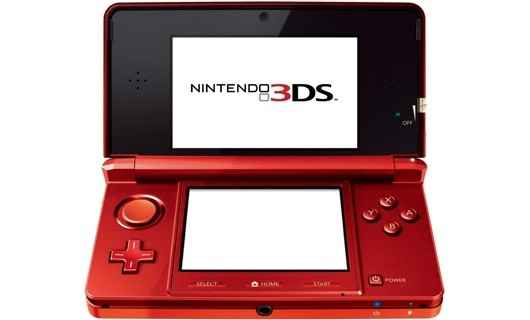 The Nintendo 3DS has got itself a US price ($249) and Europe price (€249), giving you a fair indication of its pricing here, falling somewhere between the two. There are over 30 3DS exclusive titles set to release in the period between its launch dates (March 25/26th) in these territories and E3 2011 in sometime in June. Some notable titles are: Resident Evil: The Mercenaries 3D, Madden NFL Football, LEGO Star Wars III: The Clone Wars, The Sims 3, Pro Evolution Soccer 2011 3D, and Super Street Fighter IV 3D Edition.
Kinect used for full body Street Fighter
New Kinect hacks are stacking up pretty quick, and now, a humble developer who goes by the name demize2010 has used the FAAST framework we saw a short while ago to map Super Street Fighter IV key bindings to Kinect-recognizable gesture controls. For now, the key bindings are assigned to player actions, but player movement within the game is understandably (at least for Super Street Fighter and its various acrobatics) assigned to a separate wireless controller (in this case a Wii Mote) with the GlovePIE programmable input emulator software.
The relevant software required for you to do this with your Microsoft Kinect camera and Windows PC consists of the GlovePIE emulator and FAAST framework, along with the demise2010 written FAAST key bindings for the game. If you aren't packing a Wii Mote, a range of other wireless controllers will do, with wide support from GlovePIE.

MotoGP 10/11 to arrive in March
Developers Capcom have announced that the latest iteration of their racing motorcycle simulation for PS3 and Xbox 360 – MotoGP 10/11 – will be releasing in March. Some details of the game as well as a trailer showing off the improved graphics and physics have been revealed.
[RELATED_ARTICLE]Just as it happened with MotoGP 09/10 (see our review), this latest version will allow users to play the MotoGP 2010 season – where in real life, Rossi's team mate Jorge Lorenzo just got crowned champion – and, offers downloadable updates of the 2011 season, as it progresses.
The game's physics were always excellent, and now Capcom gives players more control of gameplay style, allowing them to vary the level of player assist to entertain everyone from arcade and simulation fans. Even the HUD can be turned off, to make the gameplay more immersive.
Also new in MotoGP 10/11's Career mode is the co-op feature, allowing another player to form a team for the season. Check out the stunning trailer below:
PSP2 and Sony Ericsson Xperia Play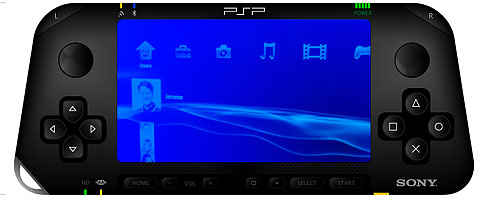 A report by Bloomberg lends credence to recent rumours of the sequence of launch dates in store for the upcoming PSP2 and Xperia Play (a.k.a. PlayStation Phone), saying the next generation portable console will be announced on January 27th, and the Xperia Play will be announced thereafter, in February during MWC 2011. Stay glued.
New Bulletstorm skillshots revealed
EA, EPIC and People Can Fly's Bulletstorm certainly looks like it will blow our wanton socks off, with some quite literally kick-ass moves presented from its list of 135 inventively named skillshots.
There is also the new weapons trailer, as well as the Anarchy and Echoes game modes