On 4 June 2020, leading game publishing company, Electronic Arts added a whole of bunch of their game titles on Steam. Including the likes of Command & Conquer: Remastered Collection, Mirror's Edge: Catalyst and NFS: Heat.
For now, players can purchase and play a set of action games which includes titles such as Plants vs. Zombies: Battle for Neighborville, Dragon Age II and Crysis 3. As for the racing genre fans we have Need for Speed: Deluxe Edition (2015), NFS: Heat, Need for Speed Rivals: Complete Edition and finally Burnout Paradise Remastered. In the adventure pool, we have Mirrors Edge: Catalyst and a few indie games including Unravel, Unravel two, Sea of Solitude and Fe. All of these games, including the pre-existing games on Steam are on sale until 9 July as part of their special promotional offer. At the time of writing, Command & Conquer: Remastered Collection is available for pre-order and will be dropping on 5 June.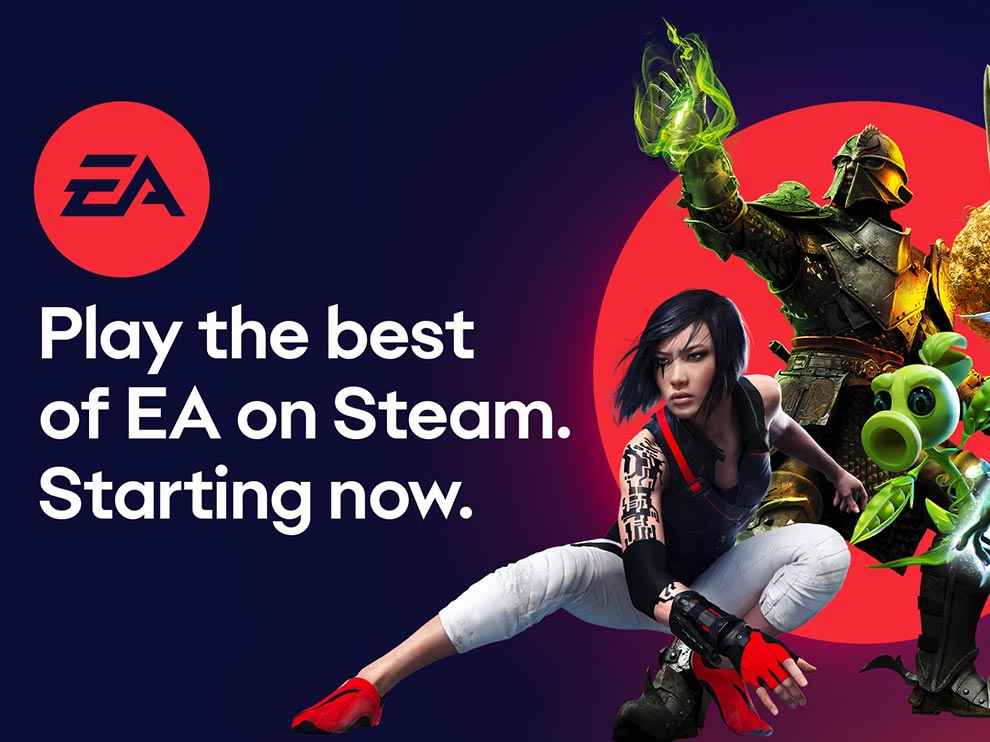 Other than that, EA is also planning to launch its subscription service on Steam. Similar to Origin Access, EA Access will be adding tons of trials, games and bonus content for exclusive members. EA Access is nothing but a different naming scheme for their exclusive game membership on PlayStation, Xbox and pretty soon Windows PC. For now, there are no details in regards to its launch date.
Previously, EA games were only available to Windows PC via their exclusive launcher and store, Origin. On 29 October 2019, EA and Valve announced their official partnership since EA departure from Steam back in 2011. On 15 November 2019, Steam released the first game post-partnership with EA, STAR WARS Jedi: Fallen Order which set off the first step to their long-awaited partnership.
EA will also be dropping more games on Steam including Battlefield V, Apex Legends, SIMS 4 and FIFA 20 later this year. As for when exactly they release, EA stated, "Keep an eye out for more news and updates on this partnership in the coming weeks and months!"