EA has confirmed that its upcoming Battlefield game will have at least 64 AI bots for 128 Player matches to keep the lobbies full.
Battlefield games has already been known for its big scale team battles and keeps increasing the maximum player count to 128 players. This is the first Battlefield game with this amount of players. But as it turns out, EA will be filling up at least 64 of the slots with AI bots to keep the lobbies adequate.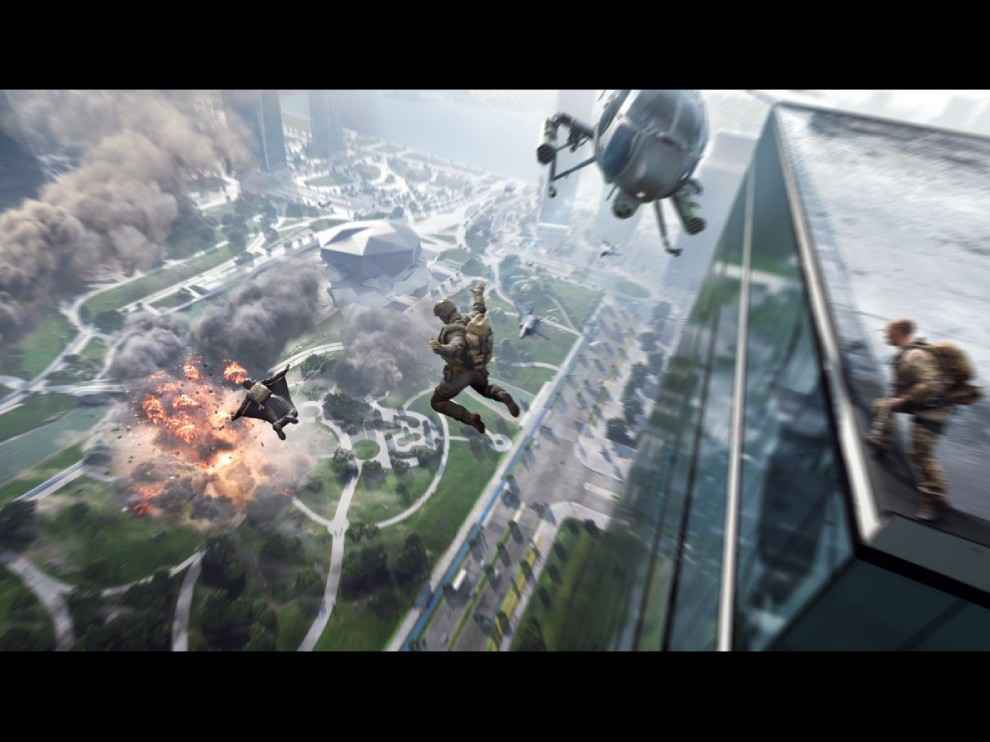 Multiplayer games are prone to rage quitters and people going AKF and it is pretty rare to have a full lobby of players in any game, especially games with a bigger maximum player capacity. Battlefield 2042 will now change that by spawning AI bots to replace gamers who leave and keep those spaces filled up until more players are able to join again.
This is a system that hasn't quite been popular yet, but some games have done something similar to this before like Titanfall 2, Star Wars: Battlefront 2 and a few more.
It seems that currently there is no way to disable, which can be frustrating for some players especially if one gets sniped by one of the bots, which may seem more unfair than a real player. Then again, EA has also stated that their AI has improved significantly.
Only PC and next-gen console players will be able to play the All Out Warfare mode with 128 players, while old-gen consoles can accommodate with 64 players max.
Battlefield2042 is set to launch on October 22nd 2021 for PC, PlayStation 4, PlayStation 5, Xbox One, and Xbox Series X/S. More details regarding the game will be announced during the EA Play Live event on July 22nd.