Dell India has announced the launch of its Dell G5 gaming desktops in India. Those looking to buy a pre-built gaming desktop from Dell finally have a choice, and won't have to shell out the premium commanded by the current Alienware Aurora R8. The company has launched the Dell G5 in three variants.
The most basic configuration of the Dell G5 comes with a 9th generation Intel Core i5 9600K, 8GB of DDR4 RAM running at 2666MHz and a Nvidia GTX 1650. For storage, the system will feature a 1TB hard disk drive spinning at 7200rpm. The second configuration retains Intel's Core i5 9600K processor and the 8GB RAM, but upgrades the storage to a 512GB NVMe SSD and the GPU gets swapped out for an Nvidia GTX 1660 Ti. The third and top-of-the-line variant sports a 9th generation Intel Core i7-9700K processor mated with 16GB of DDR4 RAM and an Nvidia RTX 2060. For storage, buyers will get both a 512GB NVMe drive and a 1TB HDD. The three models are priced at Rs 67,590, Rs 81,790 and Rs 1,10,490 respectively, exclusive of tax.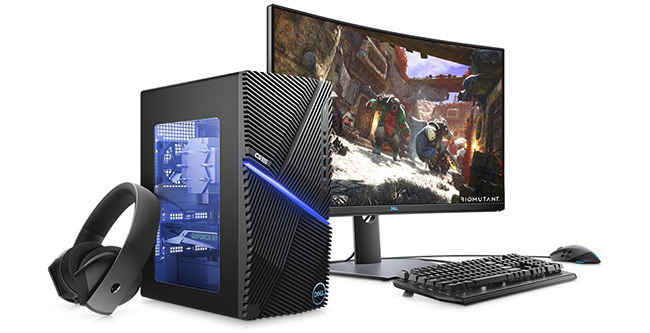 In terms of aesthetics and thermals, the Dell G5 uses the same cabinet for all three variants. There's a blue LED strip running across the front fascia of the cabinet, breaking the otherwise linear structure of case. Cooling is taken care of using a 65W or a 95W air cooler capable of 4500rpm and a air flow rate of 45 cubic feet per minute. There is a second case fan on the back for exhaust as well, but it is a much smaller 80mm fan. Given that Dell is using K-series processors in the new G5 it means that users will have headroom for overclocking as well. In terms of upgradability, the chassis is designed to allow access to all internal components by simply loosening two thumbscrews, which removes the side panel.
The new desktops are available at Dell's experience stores and also online through Dell's official website.