Dell, along with its gaming-centric subsidiary, Alienware made a bunch of new announcements regarding Virtual Reality (VR) gaming, a few new products, as well as VR eSports at CES 2018.
Alienware announced that it was collaborating with NVIDIA and Oculus to create a new category of competitive VR eSports that would combine physical and mental competitive gaming. The company said that over the past two months, 200 participants competed to get the fastest time on Survios' 'Sprint Vector' VR game. The top eight players competed in Las Vegas during CES. The Alienware VR Cup National Champion was 'Kier' who was awarded the title and $10,000 in prize money.
Alienware also announced its new Command Center that merges system setting, content and other functions. The Center also helps gamers optimise and tune their PCs and peripherals as per their needs. It also helps gamers access their game library, create custom profiles and get better performance through power management and overclocking tools.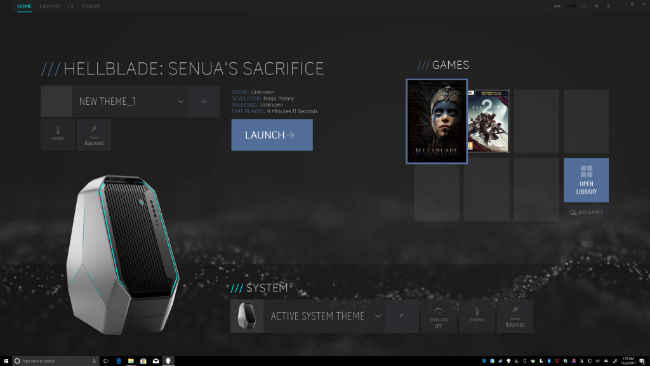 Alienware Command Center
Besides this, Dell also announced a new VR-ready desktop called the Dell Inspiron Gaming Desktop. It is priced at $799 (approx Rs 50,000) and 8th Gen Intel Core processors with up to 6 cores, optional SSDs and "intelligent thermal design." Dell also stated that if would be the first PC provider to sell the consumer version of HTC's Vive VR headsets.
In order to emphasise its focus on esports, Dell announced the launch of a new 8,000 square foot Alienware eSports Training Facility for Team Liquid, which will also serve as the team's headquarters. The facility will house multiple competitive teams, with an in-office chef, sports psychologists, nutritionists, dedicated coach and analyst and training spaces.