Sony has unveiled PS Now , its new gaming service along with a cloud-based TV service during a keynote at this year's Consumer Electronics Show in Vegas. This would allow users with instant access to games from previous generation of consoles including PS3 and PS2. Even non-console owners can access this service on TV's, phones and tablets, added Andrew House.
"We're offering live TV and we're combining it with other video services. We don't set out to do this and say we're going to compete with cable companies," he told reporters. "Whether you believe it's competitive or not, that's your question", said House.
House also announced that this cloud based TV service will allow hassle free access to watch and record live TV along with on-demand content from services like Netflix and Hulu.
Sony also announced its PS4 has become the top selling console for the year 2013 and has managed to rack up a figure of more than 4.2 million units sold. Read, Xbox One vs PS4 at a glance
CEO of Sony Computer Entertainment, Andrew House took on the stage at this year's CES 2014 during Kaz Hirai's keynote to announce the figure. Meanwhile, its rival Microsoft has announced that it has managed to sell more than 3 million units in 2013.
"Eventually the service will expand beyond PlayStation platforms and Sony devices, allowing users to stream PlayStation games on numerous other Internet-connected devices," adds Sony.
A closed beta is set to begin in the US by the end of this month, and expected for a full roll out this summer.
Also checkout: Curious case of the PS4 pricing in India.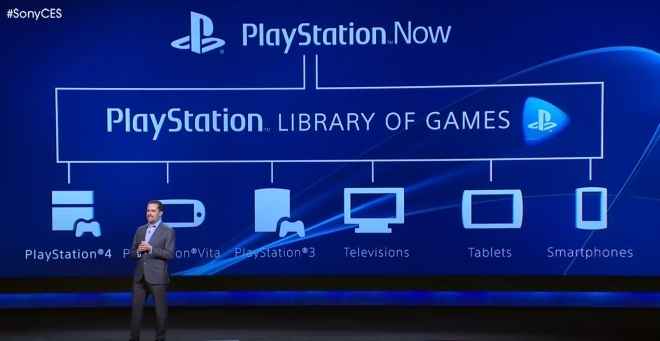 Source: Reuters