Battlegrounds Mobile India has posted a second teaser for its logo ahead of the game's official launch in India. The game's parent company, Krafton Inc, announced Battlegrounds Mobile India earlier this week and is the new name for PUBG Mobile India. To recall, PUBG Mobile was banned in India in 2020 due to privacy and security concerns raised by the Indian government. As such, Battlegrounds Mobile India will re-launch in an all-new avatar sometime in the next few months.
Ahead of its launch, the developers of the game have started to reveal teasers for Battlegrounds India. The second 'logo reveal' video teases the iconic Level 3 Helmet from PUBG Mobile and shows off the logo of the upcoming game which seems to be inspired by the tricolour in India's national flag.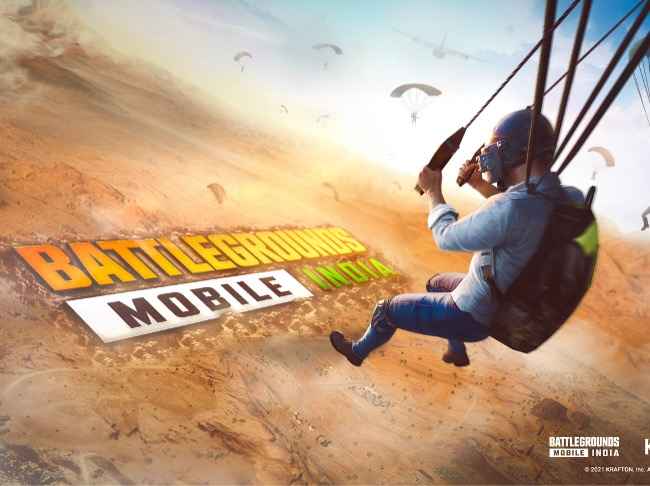 Krafton Inc, the developers behind the game recently rebranded the official YouTube channel and Facebook page of PUBG Mobile India to Battlegrounds Mobile India. It also released a new website: battlegroundsmobileindia.com which will become the central resource for all updates related to the game until its launch and onwards.
While announcing Battlegrounds Mobile India, Krafton revealed that the game will have exclusive in-game events like outfits and other such features. The developers also revealed that the game will power its own esports ecosystem in India with tournament and league matches with big prize pools. They will also collaborate with partners to boost the esports scene in India and will bring exclusive in-game content that will be India-centric.
In the heads-up to the launch of Battlegrounds Mobile India, the developers will let fans and enthusiasts pre-register the game on the Google Play Store.
"With privacy and data security being a top priority, Krafton will be working with partners, to ensure data protection and security, at each stage. This will ensure privacy rights are respected, and all data collection and storage will be in full compliance with all applicable laws and regulations in India and for players here," Krafton said in a statement to the media.
Tags:
Battlegrounds Mobile India
PUBG Mobile India
Battlegrounds Mobile India launch
Battlegrounds Mobile India release date
Battlegrounds Mobile India download
Battlegrounds Mobile India pre registration
Battlegrounds Mobile India Play Store